Welcome to Avis
Avis reinvents the rental process with its handy app
Avis reinvents the rental process with its handy app
25 March 2019
Avis has added new features to its app, which makes hiring a vehicle seamless, simple and stress-free. The game-changing new features will empower travellers, giving them straight-to-vehicle access, the ability to select or upgrade their vehicle at pick up, and much more.
Following a successful launch in the US and Australia, the new Avis App enhancements offer even faster services at key international locations in Europe, including London Heathrow and Paris Orly, with plans to roll out across the continent over the coming months.
The self-service functionalities of the app put users in the driving seat, giving customers the opportunity to manage the car rental process from start to finish, while seeing every detail on their screen. From push notifications that update users on the exact location of their rental car, to pre-populated booking forms for future bookings, customers now have complete control of their rental experience – all at the touch of a button.
In addition, members of the free-to-join and award-winning loyalty programme, Avis Preferred can benefit from even more innovative features on the app, including the ability to bypass the rental desk completely. Avis Preferred customers also get the option to change or upgrade their vehicle as they approach a rental location, access an instant view of the rental agreement and obtain assistance on demand.
Mark Servodidio, President, International, Avis Budget Group says: "When we launched the Avis App our goal was to simplify the rental process and empower our customers with the latest tools that meet their on-demand needs. Our ongoing investment in developing the latest streamlined App functionalities is testament to Avis Budget Group understanding its customers and giving them complete control throughout the rental process, from booking to drop off. We've not only removed the stress but also the rental desk to give an even faster, premium service."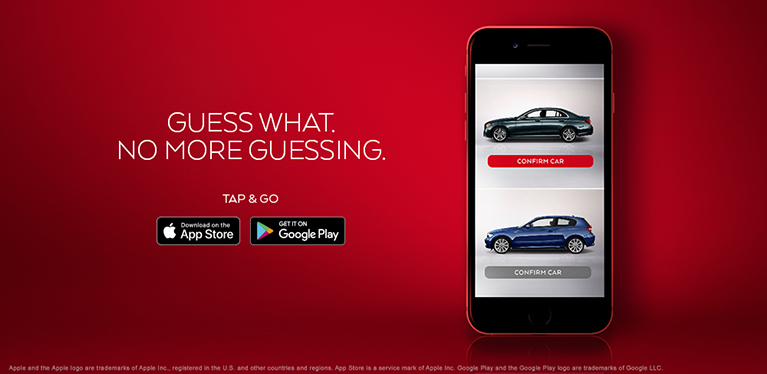 Notes to editors
For further information, images and interview requests,
MEDIA ENQUIRIES
Clarion Communications
avispressoffice@clarioncomms.co.uk
020 7343 3145
NOTES TO EDITORS
The enhanced Avis App is available for mobile devices on the iOS and Android platforms.
About Avis Budget Group
Avis Budget Group, Inc. is a leading global provider of mobility solutions, both through its Avis and Budget brands, which have more than 11,000 rental locations in approximately 180 countries around the world, and through its Zipcar brand, which is the world's leading car sharing network, with more than one million members. Avis Budget Group operates most of its car rental offices in North America, Europe and Australasia directly, and operates primarily through licensees in other parts of the world. Avis Budget Group has approximately 30,000 employees and is headquartered in Parsippany, N.J. More information is available at www.avisbudgetgroup.com
About Avis Preferred
Anyone can join Avis Preferred quickly and easily either through the app or online – all that is needed is a driving license and payment card. Once sign-up is completed, the customer will instantly receive a unique customer number. Existing Avis Preferred members just need to update their app and accept new Avis Preferred terms and conditions.