Welcome to Avis
COLLECT 2,500 AVIOS WHEN YOU BOOK LONG TERM CAR RENTAL WITH AVIS
Ever considered long term car hire for your essential travel needs?
Whether that's an alternative to public transport or a worry-free way to keep a car with no financial risk, there has never been a better time to consider our long-term car hire service.

Book between 16 June and 30 September for rentals up to 31 December 2020, and you'll collect 2,500 Avios when you include your British Airways Executive Club membership number in the reservation.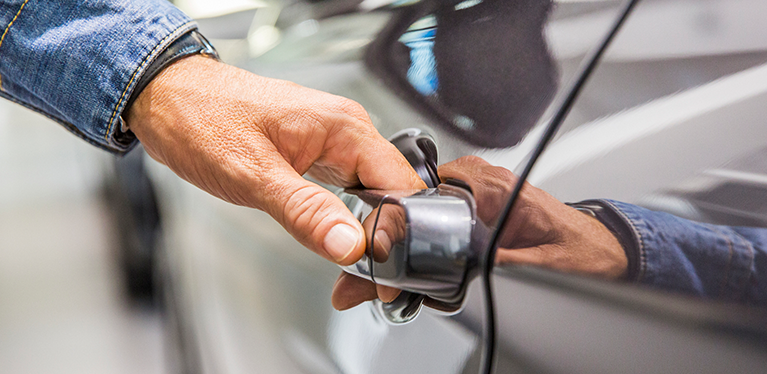 The benefits of Avis long-term car hire
Hiring a car can be stressful but at Avis our goal is to make it as easy as possible. This promise goes for our long-term car hire service as well. Some of the benefits include:
Generous monthly mileage included, and no hidden fees
Extensive Fleet
High quality, low mileage and well-maintained vehicles
No price depreciation or maintenance costs
Quick and simple to rent your vehicle
No financial risk
2,500 Avios offer:
Offer bookable from 16/06/2020 until 30/09/2020
Offer valid for long term rentals taking place between 16/06/2020 and 31/12/2020. Cars must be returned by 31/12/2020
Valid for all car groups, participating UK rental locations only
The Avios award is a one-time award on the first Rental Agreement of any long term car hire reservation. Subsequent Rental Agreements on long term reservations will not be awarded Avios
To collect Avios the reservation must include the British Airways Executive Club membership number of the first named driver (the "renter").
Rentals will receive 3 Avios per £1 spent, minimum 500 Avios as standard, plus, 2,000 bonus Avios
A minimum of 2,500 Avios (made up of minimum 500 standard Avios plus 2,000 bonus Avios) will be awarded per qualifying rental, to a maximum of 10,000 Avios per rental.
This Avios bonus is not valid on Prestige, Van or Chauffeur Drive rentals worldwide.
The awarding of Avios may take up to 8 weeks from date of rental.
This promotion is subject to the Avis and British Airways Partnership Terms and Conditions available at www.carhire-ba.com
This promotion and all Avios issued are subject to Executive Club Terms and Conditions. (britishairways.com/conditions)
Renter must meet the applicable Avis age, driver and credit requirements for the rental station you wish to rent from. Minimum age may vary by location.
Offer may not be used in conjunction with any other coupon, promotion, discount or offer, other than the linked price promotion detailed on this page
Avis reserves the right to amend or withdraw the offer at any time
Discount offer subject to availability
Standard Avis Terms and Conditions apply
This link shows UK rental stations currently in operation
Promoter: Avis Budget EMEA Ltd, Avis House, Park Road, Bracknell, Berkshire, RG12 2EW, United Kingdom. British Airways PLC is not a Promoter but is only a Supplier of Avios.

Long term car hire from £109 per week offer:
Offer bookable from 22/04/2020 until 31/07/2020
Offer valid for rental pick up from 22/04/2020 until 31/07/2020
Offer valid for car groups A and B only
Maximum rental length: 28 days (after the 28 days the rate will increase to £143 per week on a A or B group)
Maximum 2100 miles per month,18p per extra mile
Discount will automatically apply
Free cancellation - Cancel with no charge up to the moment you pick-up
Available for domestic UK rentals only
Dates and locations may be varied at any time prior to booking and without prior notice
Offer valid for rentals booked directly with Avis online or by phone
This offer is not available for bookings of Avis Prestige or Van vehicles
Discount does not apply to fees for optional extras (such as special equipment, additional drivers, optional coverage or pre-paid fuel) nor to mandatory taxes, young driver surcharges, premium location fees, pay-on-return fuel charges, one-way fees or accident, damage or theft processing fees
Claims related to damage or theft is subject to a contribution from the renter which can be reduced by purchasing optional waivers
Renter must meet the applicable Avis age, driver and credit requirements for the rental station you wish to rent from. Minimum age may vary by location.
Offer may not be used in conjunction with any other coupon, promotion, discount or offer, other than the linked Avios promotion detailed on this page
Avis reserves the right to amend or withdraw the offer at any time
Discount offer subject to availability
Standard Avis Terms and Conditions apply
This link shows UK rental stations currently in operation