Welcome to Avis

Rent a car in Aberdeen with confidence. Full, fee-free cancellation guaranteed
Pick up Avis car rental in Aberdeen from a central location and explore beautiful Scotland from the comfort of a car hire seat.
The Avis rental location at Aberdeen Airport offers car hire vehicles for all occasions. You don't need a car to access our location, it's easily accessible by public transport and an airline ticket is not needed to get to our rental desk.
The airport is a short drive from the north-west of the city centre, on the A96 near Dyce.
Bus - First Aberdeen and Stagecoach Bluebird both run between the airport and the city centre, with the journey taking around 30 minutes.
Alternatively, the 727 and X27 bus stops can be found outside the train station on Union Street and Guild Street.
Train - The nearest train station is Dyce which is a short taxi or Uber ride from the airport.
Taxi - Taxis are available throughout the city, the journey takes about 20 minutes in normal traffic and the fare is usually around £20.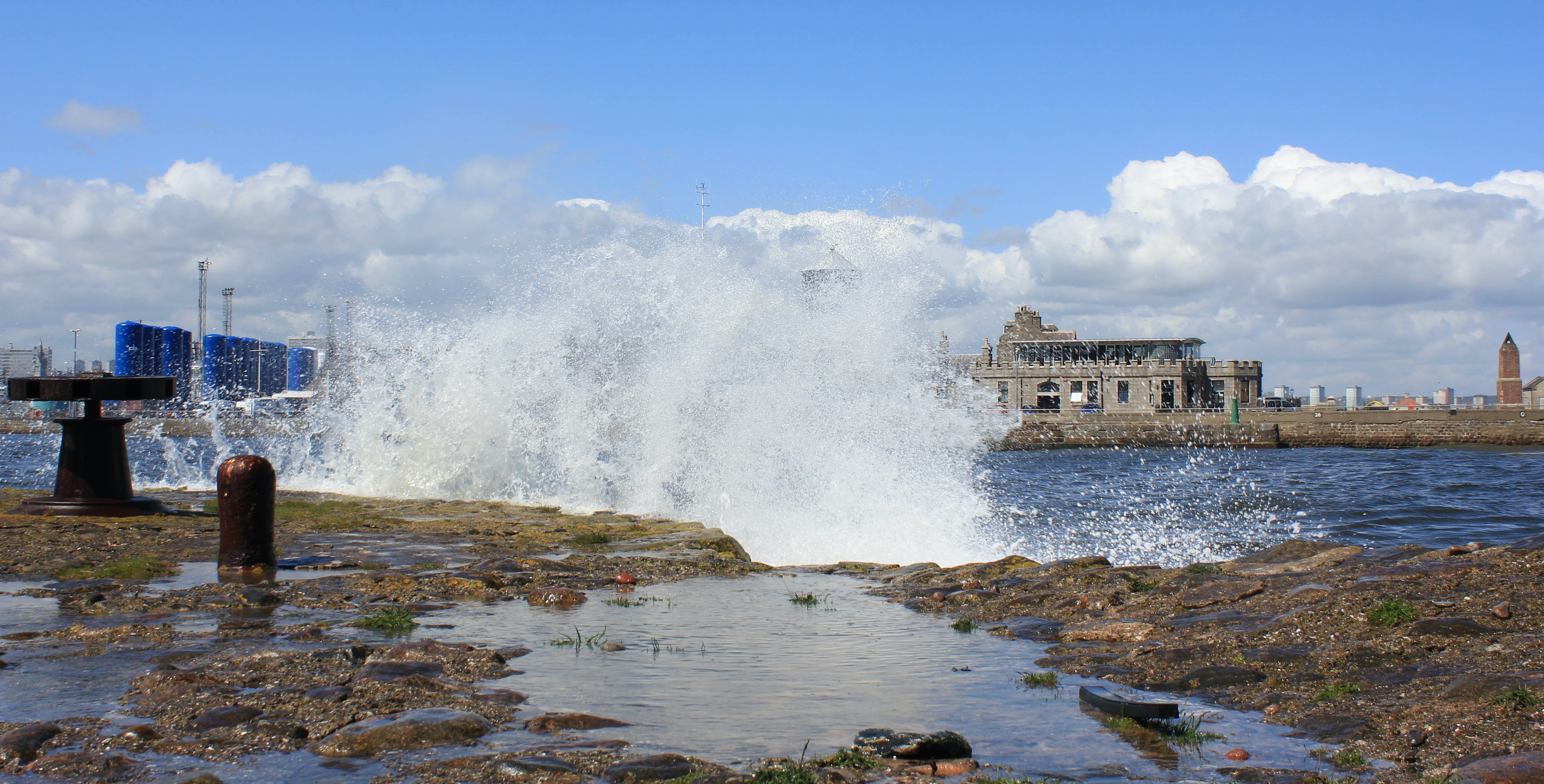 Popular airport locations in and around Aberdeen
Discover cars to rent in Aberdeen
What kind of vehicle do you need? A large SUV for a big family? An eco-friendly compact car to zip around the city? Whatever you're looking for, Avis car hire in Aberdeen will have you covered. Our vehicles offer practicality, performance and comfort, so you can enjoy your trip as much as possible. Get in touch for more information about the exact models that are available.
What to do in Aberdeen
Once you've made the drive into Aberdeen centre, you can explore the best that this historic coastal city has to offer. Though the capital of Aberdeenshire is technically not part of the Highlands, it's further north than many tourists will venture into the country, and it will give you an authentic Scottish experience.
One of your first stops in the "Granite City" should be its harbour – one of Scotland's largest fishing ports. Then you can head over to Aberdeen Maritime Museum, which tells the full story of the North Sea. Park up to stroll down Union Street, home to a myriad of shops, restaurants and bars, leading onto the vibrant boutiques of the city's West End. The Old Town is also well worth a visit, with charming cobbled streets, a large picturesque park, and a number of old houses and other buildings, many of which date back as far as the 12th century. Then there's Duthie Park, which is one of the most-visited botanical gardens in Scotland.
And if the weather is fine, why not check out Aberdeen Beach? This rugged windswept stretch borders the North Sea, and lets you stroll along the sand or even take a dip, if you're feeling brave enough.
Top tips for driving in Aberdeen
Which side of the road?
In the United Kingdom, please drive on the left side of the road.

Country driving laws
Mobile phones may only be used with a headset or hands-free device
There is a congestion charge payable when driving in London
Use the outside lane to overtake on motorways and dual carriageways
Zebra crossings (black and white stripes on the road) give pedestrians right of way to cross the road

Speed Limits

All speed signs will be in mph.

For a standard Avis rental vehicle with no trailers:
Urban areas: 30 mph (48 km/h)
Motorways: 70 mph (112 km/h)
Rural areas: 60 mph (96 km/h)

Unless indicated by road signs.

Child safety / Seatbelt laws
It is compulsory for the driver and all passengers to wear a seatbelt
Children aged under 12 or less than 135 cm tall must be seated in an appropriate child restraint for their size
Please note, it is the child's parent/guardian or vehicle renter's responsibility to fit the child seat.

This road rules information is for provided for general guidance only. We endeavour to keep the information up to date and accurate, but any reliance you place on this information is at your own risk.
UK driving rules
Want a quick guide to the rules of the UK roads? We've unlocked them for your journey.
Road trips from Aberdeen
Drive west to discover the ancient pine forests, glassy lochs, lonely moorlands and looming mountains of Cairngorms National Park. Park up at the Glenlivet Estate, for its "Walks, Whisky and Wildlife." Golfers will find plenty of nine and 18-hole courses to challenge dotted around the park.

Further west, explore the 21-arched Glenfinnan viaduct near Fort William (which plays a starring role in the Harry Potter films). On the jagged west coast from Ullapool, 150 miles from Aberdeen, ferry out to the Outer Hebrides. Arriving in capital Stornoway prepare for a spectacular 150 mile round trip taking in standing stones, lochs and white sand beaches facing sparkling seas.

Find your way
To make your journey even easier, we can include a sat nav with your vehicle so you can relax.
What is Aberdeen known for?
The city is particularly famous for its historical extraction of granite, which is still evident today in its distinctive grey buildings, giving it a unique character.
Do I need winter tyres to drive in Scotland?
No, there is no legal requirement for passenger cars in Scotland to be equipped with winter tyres. However, most of our cars in our Aberdeen rental hubs will have winter tyres available.
Is it expensive to hire a car in Scotland?
Avis has competitively-priced vehicles for all budgets throughout Scotland, and the country is relatively cheap for car hire, compared to some other places in Europe. Check out our available hubs, and contact us to see how easily you can get out on the Scottish roads in the vehicle of your choice.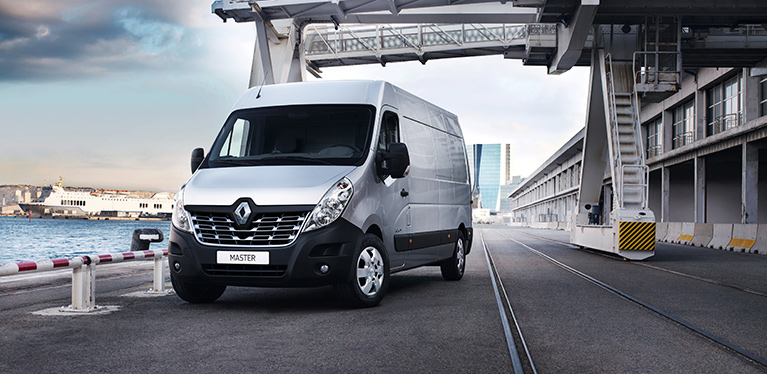 Other Avis services in Aberdeen
Van hire
What do you need to shift? Our van rental fleet spans small hire vans, perfect for that weekend DIY project; medium vans, well suited to hauling rolls of carpet, heavy floor tiles, or moving the kids to university; and large vans to accommodate some or all your wordly goods.

Discover Avis van rentals
Luxury car hire in the UK with Avis Prestige
Treat yourself to an extraordinary drive.

We take pride in offering an excellent selection of luxury cars to meet your needs. Whether you need to hire a top of the range executive saloon for a business function, a convertible supercar for a wedding celebration, or a high performing luxury SUV for a family trip, we have the premium rental car you are looking for.
Visit our Avis Prestige page for more information.
Why choose Avis for your Aberdeen car hire?
Fully flexible
Enjoy fee-free flexible booking with full cash refunds and no vouchers.

Savings on coverage
When you choose Avis Inclusive you can experience total peace of mind with no extras or surprises. Pay one upfront price for free Roadside Assistance Plus and 25% discount on comprehensive zero-excess cover.

Loyalty benefits
Join our free loyalty programme Avis Preferred, and benefit from priority service, discounts and more.
Safety first
From our well-maintained fleet to protecting your data, we take safety seriously. That means before each rental our vehicles are safety checked and cleaned in line with hygiene protocols.

Faster collection
Save time at the counter by registering your details in advance with our simple and free QuickPass. You could be on the road sooner than you think.

VIP treatment
Get priority counter service on collection with Avis Preferred. At our larger locations you can use our Avis app to go straight to your car where the keys will be waiting for you.