Welcome to Avis

There's no better way to see Great Britain than by car
Come city, airport or major town, we've got you covered in the UK. Whether you fancy a stealthy car for an urban jaunt, a classy coupé for a romantic road trip or a herculean 4x4 or people carrier for a family holiday, we have the perfect hire car for you. With locations across the entire country we can guarantee you'll find a car where you need it when you need it.

Scroll down to discover our top United Kingdom car rental locations and pinpoint the best spot to collect and return your hire car. Alternatively, click the button below to let us know where and when you'd like to begin your journey.

The moment you slide into the seat of your rental car of choice is where it all begins. Book with Avis now and get your travels started right here.

We'll pack all the extras you need to get the most from your venture – from sat nav and super-fast mobile Wi-Fi, to our tailored range of child seats. And, you don't have to drive full-circle: why not make the most of one way car hire?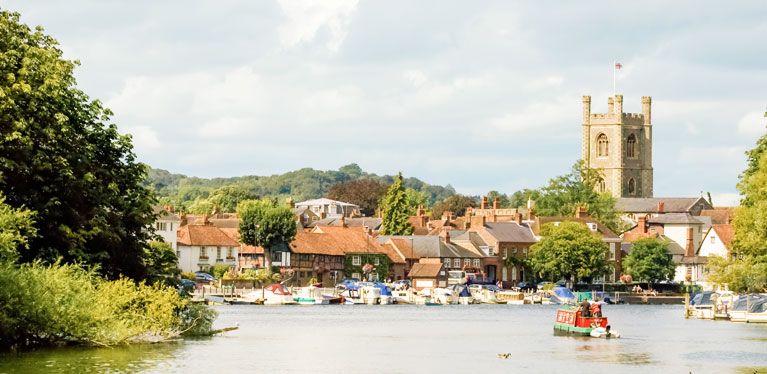 Travel features and guides
Popular airport locations in the UK
Popular car hire locations in the UK
Exploring the United Kingdom
History and Culture
Steeped in a wealth of history, you can do everything from exploring old breweries and seeing landmarks to experience everything British. The United Kingdom has borne many famous historic and contemporary artists from Shakespeare in Stratford-upon-Avon to The Beatles in Liverpool. Careful to preserve and promote their culture, most sites have museums or guided tours to take you through everything that has happened.With your Avis rental car, you can explore each and every one of these iconic locations at your hearts' desire.

Shopping
History isn't the only thing on display in the United Kingdom however. Home to one of the most prolific fashion capitals of the world, London, the United Kingdom is about as trendy as you are going to get in Europe. From boutiques to antiques to contemporary you will undoubtedly find what you are looking for at any time of year. From fashion week in the buzzing capital in September to the beautiful Christmas markets scattered around the UK, there is something for everyone.

Nightlife
Whether you're looking for a quiet night with a couple drinks or to go dancing into the early morning hours, the UK has it all. Known for the 'pub culture' you can experience everything from modern gastropubs to the original public houses, if you are looking for an authentically British experience. Every city boasts its own, intriguing nightlife, from Manchester's bustling music scene, London's never-ending theatre programs, to the unique costume parties in Brighton or up north. It doesn't matter if you prefer a quieter evening or a wild one, you will find something intriguing in the UK's nights.

And all of this is possible in the car hire of your choosing. Fill your comfortable hatchback with antiques you found, or the shopping bags you are bringing home from Oxford Street, right down to driving everyone home after the theatre, we've got the car that suits you and your trip.
There's so much to explore, here's one of our recommendations
Where to start? Motorists can trail through the wild moors of the southwest to Cornwall's surfer-friendly bays. Pass by Bath, a spa destination since Celtic times. Cross into Wales for the second-hand bookshop capital Hay-on-Wye, or Swansea's award-winning sandy neighbour Rhossili. Back in England, join the resident 4x4s and tick off the tearoom-filled villages of the Cotswolds before turning right for the ancient academy towns of Oxford then Cambridge.

Accelerate north for the Minsters and small-town charm of Yorkshire, Wordsworth country amidst the idyllic Lake District, and the sparsely populated, eerily ascetic Northumberland coast. Pass into Scotland and the golf courses of North Berwick. From Edinburgh it's a 15-minute hop to hilltop Rosslyn Chapel made infamous by "The Da Vinci Code". Glasgow and 16th-century Stirling Castle are nearby. Continue climbing for the Grampian hills, the Cairngorm massif and the jagged west coast.

Choose your journey and we'll provide the quality rental car you are looking for. Whether you go from climbing mountain passes in your hire car or simply cruising through cities, it'll be the right hire car for you. Just pick one of our many rental stations in the UK and get your travels started.
Why choose Avis for your United Kingdom car hire?
Fully flexible
Enjoy fee-free flexible booking with full cash refunds and no vouchers.

Savings on coverage
When you choose Avis Inclusive you can experience total peace of mind with no extras or surprises. Pay one upfront price for free Roadside Assistance Plus and 25% discount on comprehensive zero-excess cover.

Loyalty benefits
Join our free loyalty programme Avis Preferred, and benefit from priority service, discounts and more.
Safety first
From our well-maintained fleet to protecting your data, we take safety seriously. That means before each rental our vehicles are safety checked and cleaned in line with hygiene protocols.

Faster collection
Save time at the counter by registering your details in advance with our simple and free QuickPass. You could be on the road sooner than you think.

VIP treatment
Get priority counter service on collection with Avis Preferred. At our larger locations you can use our Avis app to go straight to your car where the keys will be waiting for you.
UK Driving Guide
Which side of the road?
In the United Kingdom, please drive on the left side of the road. Your rental car in the UK will always be a right-hand drive.

Country driving laws
Mobile phones may only be used with a headset or hands-free device
There is a congestion charge payable when driving in London.
Use the outside lane to overtake on motorways and dual carriageways, however, only overtake on the right side of the road. Overtaking on the left could result in prosecution for dangerous driving.
Zebra crossings (black and white stripes on the road) give pedestrians right of way to cross the road
All speed signs will be in miles per hour (mph).

For a standard Avis rental vehicle with no trailers:
Urban areas: lowest 20 mph (31 km/h, for congested city centres like central London) and usually 30mph (48km/h)
Motorways: 70 mph (112 km/h)
Rural areas: 60 mph (96 km/h).

Unless indicated by road signs.

Child safety / Seatbelt laws


It is compulsory for the driver and all passengers to wear a seatbelt.
Children aged under 12 or less than 135cm tall must be seated in an appropriate child restraint for their size.

Please note, it is the child's parent / guardian or vehicle renter's responsibility to fit the child seat.

This road rules information is for provided for general guidance only. We endeavour to keep the information up to date and accurate, but any reliance you place on this information is at your own risk. Click
here
for further information and services we are able to provide to comply with these laws.