Welcome to Avis
Cardiff International Airport
Vale Of Glamorgan
Cardiff
CF62 3BD

Opening Times
Monday

09:30 - 18:00

Tuesday

09:30 - 18:00

Wednesday

09:30 - 18:00

Thursday

09:30 - 18:00

Friday

09:30 - 18:00

Saturday

09:30 - 18:00

Sunday

09:30 - 18:00
24-hour drop-off

Find car rental at Cardiff Airport
Pick up your hire car from Cardiff Airport and take to the open road.

With your own set of wheels, the city and beyond is yours to explore as you please.

When you land at Cardiff Airport, exit the Arrivals Hall, descend the steps to pavement level, turn right and cross the road where you will see steps down to the Short Stay Car Park. The car rental building at is at the foot of these steps. There are Avis signs along the route.

Enjoy your Cardiff car hire with Avis.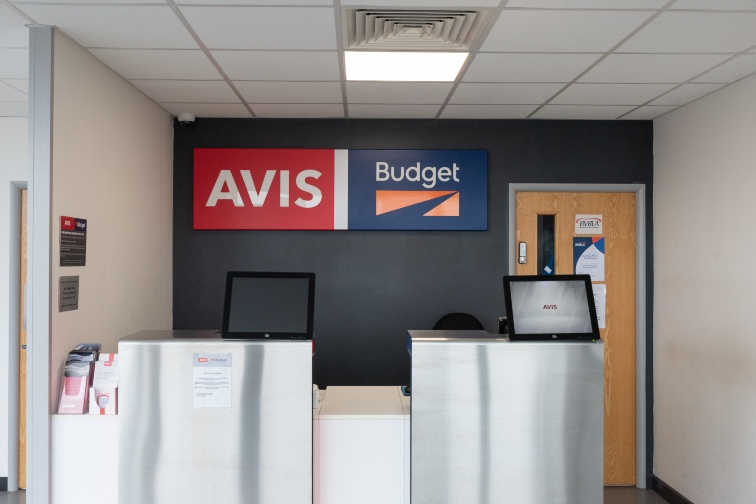 Planning your journey from Cardiff Airport
From the airport, it's a breezy 30-minute drive to Cardiff city centre.

The most impressive historical attraction in the city is Cardiff Castle, which has been modified over the centuries. Admire the different influences (Roman, Norman and Bute) on the architecture, which provides an aesthetically pleasing insight into Welsh history.

The Welsh are a very keen sporting nation, so be sure to check out the timetable for the city's Millennium Stadium during your visit. You might catch a game of rugby while you're in the city. It's also possible to book a stadium tour.

To escape the hustle and bustle of city life, head to Penarth – officially a suburb of Cardiff (which also doubles as a quaint Victorian seaside town). A walk along the esplanade and the pier area, followed by a coffee at a cafe overlooking the sea, promises a relaxing afternoon.


Where to go from Cardiff Airport
When you arrive at Cardiff Airport, you'll not only be well-placed to explore the capital city, but also a couple of others in neighbouring England. It's possible to reach both Bath and Bristol within two hours in your hire car.

Bristol

From Cardiff Airport, you'll easily reach Bristol in just over an hour by taking the M4. An alternative, creative city, Bristol's streets are awash with street art. Spot authentic artworks from the likes of Banksy as you explore. With a growing reputation as a top food destination, Bristol is awash with fine cafes and restaurants. A number of exceptional museums live here too, including M Shed which chapters Bristol's history.

Bath

Just a little further east (and an hour and 40 minutes from Cardiff Airport) is Bath. Officially a UNESCO World Heritage Site, Bath is famed for its Roman and Georgian past – showcased on The Royal Crescent (a spectacular sweeping row of 30 terraced houses). Be sure to visit the Roman Baths, which are over 2,000 years old and draw on Britain's only mineral hot springs. The Museum of Bath Architecture reveals more about the city's development.

With your Avis hire car, two of England's most celebrated tourist cities are yours to explore. Pick up the keys to your rental and make it memorable.
Driving rules in United Kingdom
Which side of the road?
In the United Kingdom, please drive on the left side of the road.

Country driving laws
Mobile phones may only be used with a headset or hands-free device
There is a congestion charge payable when driving in London
Use the outside lane to overtake on motorways and dual carriageways
Zebra crossings (black and white stripes on the road) give pedestrians right of way to cross the road

Speed Limits
All speed signs will be in mph.

For a standard Avis rental vehicle with no trailers:
Urban areas: 30 mph (48 km/h)
Motorways: 70 mph (112 km/h)
Rural areas: 60 mph (96 km/h)
Unless indicated by road signs.

Child safety / Seatbelt laws
It is compulsory for the driver and all passengers to wear a seatbelt
Children aged under 12 or less than 135cm tall must be seated in an appropriate child restraint for their size

Please note - It is the child's parent / guardian or vehicle renter's responsibility to fit the child seat.

This road rules information is for provided for general guidance only. We endeavour to keep the information up to date and accurate, but any reliance you place on this information is at your own risk.