Welcome to Avis

Rent a car in Italy with confidence. Full, fee-free cancellation guaranteed.
From majestic lakes, balmy beaches and spectacular mountains to a central capital that was both the birthplace of the Roman Empire and the cradle of the Renaissance, Italy's attractions are endless.
With strategically located pick-up points across the country, including in major cities such as Rome, Milan, Florence, Palermo and Venice, no matter where you choose to collect your rental car in Italy, you'll be on the road in no time.
Our car rental offices in Italy are conveniently located at every major airport, ferry port and train station, so whether you arrive by air, land or sea, you can enjoy a quick and easy check-in, leaving you to spend more time exploring Italy's incredible landscapes and historic sites.
With your Avis rental car in Italy, this diverse country and its roads are yours to explore.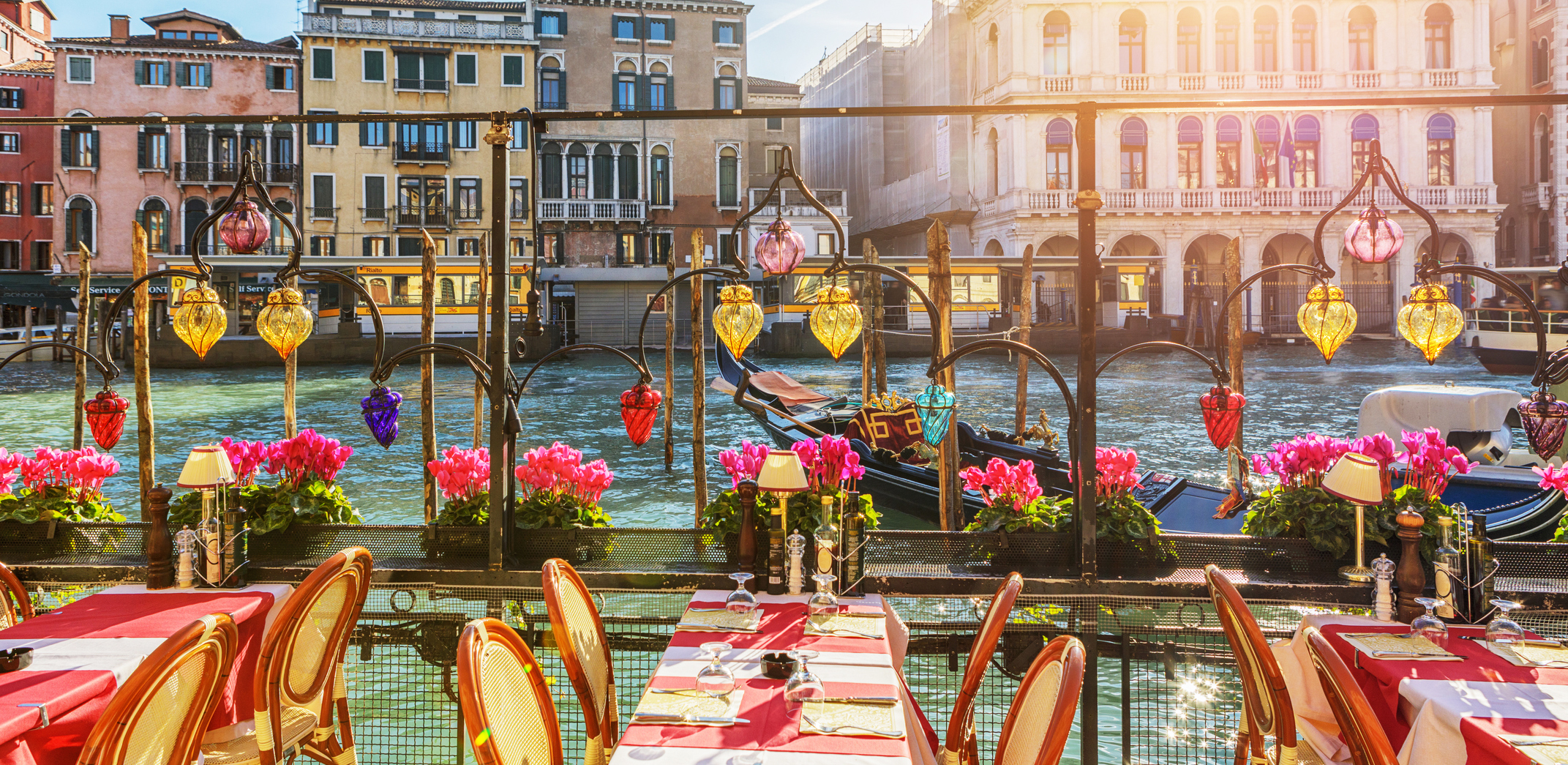 Popular airport locations in Italy
Popular car rental locations in Italy
Best places to visit in Italy
From unforgettable historic sites to lively cities, rolling vineyards and rural villages, uncover this culturally rich country while admiring Michelangelo's David and Sistine Chapel frescoes, da Vinci's Last Supper and Botticelli's Birth of Venus. Whether you are interested in traditional art or exceptional sculptural work, Italy has it all.

There may be nowhere on earth where art, history and fashion combine so well. The country boasts some of the world's top designers of couture fashion including Giorgio Armani, Gucci, Versace and Prada. If you are looking for the ultimate shopping experience, cities such as Rome and Milan provide a never-ending choice of boutiques where you can lose yourself to temptation.
When you've had your fill of art and history or you have shopped until you drop, Italy also provides ample entertainment and nightlife when the sun goes down. From beautiful seafront restaurants and bustling local trattorias to unique wine bars, superb music venues and nightclubs, Italy has it all.

For those foodies who dream of discovering more about Italy's tantalising food culture, the Rialto Fish Market in Venice or the vibrant Ballaro Market in Palermo are also fascinating places waiting to be explored. If you simply want to enjoy iconic Italian dishes, make a stop in Naples for a traditional pizza Margherita, or visit Bologna, the home of the famous Ragù alla Bolognese.

Whether you're passionate about history and culture, art or delicious food, with an Avis hire car in Italy we have you covered.
Self-drive travel itineraries
Driving Rules in Italy
Which side of the road?
In Italy, please drive on the right side of the road.

Country driving laws
Mobile phones may only be used with a hands-free device
Dipped headlights must be used in poor daylight visibility when driving on motorways, dual carriageways, and rural roads
Use the outside lane to overtake on motorways and dual carriageways
Do not use the horn in a built up area unless in danger
There are historical areas in which you cannot drive. Look out for "Zona traffico limitato"

Speed limits

All speed signs will be in km/h.

For a standard Avis rental vehicle with no trailers:
Urban roads: 50 km/h (31 mph)
Urban highways: 70 km/h (44 mph)
Secondary extra-urban roads: 90 km/h (56 mph)
Main extra-urban roads (Expressways): 110 km/h (68 mph)
Motorways: 130 km/h (80mph)
Unless indicated by road signs.

Be aware of changes to speed limits displayed on road signs due to adverse weather conditions.

Child safety / Seatbelt laws
It is compulsory for the driver and all passengers to wear a seatbelt
Children aged under 12 and less than 150cm tall must be seated in an appropriate child restraint for their size
Children weighing up to 9kg must be seated in a rear-facing child restraint, in the back of the car only

Please note - It is the child's parent / guardian or vehicle renter's responsibility to fit the child seat.

This information regarding road is provided for general guidance only. We endeavour to keep the information up to date and accurate, but any reliance you place on this information is at your own risk.
Road trips around Italy
With an Avis hire car in Italy, you can take advantage of all that the country has to offer. From north to south and east to west, Italy is home to charming villages, picturesque vineyards, secluded beaches and the most UNESCO World Heritage Sites in the entire world.
With a car, you have the flexibility to explore everything, from the gentle rolling hills of Tuscany to the jaw-dropping Amalfi Coastline, the sparkling blue waters of the Mediterranean and the turquoise beauty of the Adriatic Sea.
Wherever your journey takes you, you'll be faced with lip-smacking regional Italian food, fun-loving and passionate people, and some of the world's most impressive historic and cultural sights. Spend a few days exploring Rome's incredible attractions like the Colosseum and the Vatican City, then hop behind the wheel and travel north to check out Pisa's famous leaning tower. Venture inland to unique churches such as the Duomo in Siena and the Cathedral of Santa Maria del Fiore in Florence. Further north, your horizon will be filled with the sight of Italy's famous Lakes, providing the perfect backdrop to your road trip.
Our car rental in Italy is also available on the beautiful islands of Sicily and Sardinia where beaches, nature and culture abound.

If you wish to take advantage of our one way car hire in Italy, let us know your desired location in advance and our friendly team will ensure a quick and seamless car hire drop-off wherever you want to meet us.
Is it easy to rent a car in Italy?
Check out the Avis fleet to find high-quality rental cars in Italy at the very best price, in convenient locations across the country. On our booking pages, you'll find an extensive variety of hire cars designed to suit all your travel needs.
What is the best type of car to hire in Italy?
The road system in Italy is good, so any standard size rental car is fine. If you are planning to drive in and out of cities, a compact smaller car will be easier to manoeuvre into parking spots. If you plan to cover long distances or mountainous regions, an SUV or four-door saloon will ensure comfort at all times - and don't forget to check out our best rates on automatic car rental in Italy.
Is it worth hiring a car in Italy?
If you want to make the most of your trip in Italy, renting a car is a great way to get around and really explore everything this diverse country has to offer. It gives you the freedom to go where you want to and discover the country at your own pace.
What is it like driving in Italy?
In Italy, you drive on the right and overtake on the outside lane. On motorways, dual carriageways and rural roads it is mandatory to use dipped headlights, while in built up areas this is optional. Horns in cities are prohibited unless in danger.
Other Avis services in Italy
Explore Italy on your own terms. Pick up your hire car from one of our offices across Italy and drop it off at another location that suits you at the end of your trip. With Avis one-way car hire in Italy, you can go from A to B without doubling back on yourself.
Why choose Avis for your Italy car hire?
Fully flexible
Enjoy fee-free flexible booking with full cash refunds and no vouchers.

Savings on coverage
When you choose Avis Inclusive you can experience total peace of mind with no extras or surprises. Pay one upfront price for free Roadside Assistance Plus and 25% discount on comprehensive zero-excess cover.

Loyalty benefits
Join our free loyalty programme Avis Preferred, and benefit from priority service, discounts and more.
From our well-maintained fleet to protecting your data, we take safety seriously. That means before each rental our vehicles are safety checked and cleaned in line with hygiene protocols.

Faster collection
Save time at the counter by registering your details in advance with our simple and free QuickPass. You could be on the road sooner than you think.

VIP treatment
Get priority counter service on collection with Avis Preferred. At our larger locations you can use our Avis app to go straight to your car where the keys will be waiting for you.