Welcome to Avis
Aeroporto Olbia Costa
Smeralda
Olbia
07026

Opening Times
Monday

07:30 - 23:45

Tuesday

07:30 - 23:45

Wednesday

07:30 - 23:45

Thursday

07:30 - 23:45

Friday

07:30 - 23:45

Saturday

07:30 - 23:45

Sunday

07:30 - 23:45

Rent a car at Olbia Airport with confidence. Full, fee-free cancellation guaranteed
This idyllic town is located on the north-eastern coast of the Italian island of Sardinia, in the historical region of Gallura. Olbia is an ideal gateway to the popular Costa Smeralda tourist destination, and Olbia Airport car hire from Avis is a great way to get where you need to go.
Pick up the keys to your Avis hire car at Olbia Airport and drive the open road.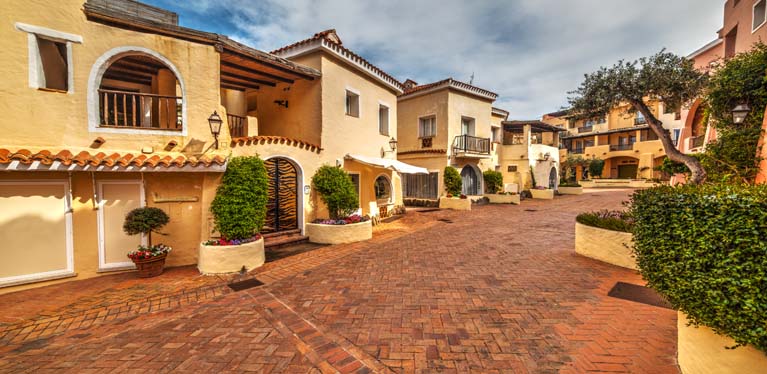 Top car hire locations around Olbia Airport
Discover cars to rent at Olbia Airport
Whether you're holidaying with the whole family in tow, or just zipping around town for meetings and conferences, Avis has the ideal option for your Olbia Airport car hire. We have 7-seaters and people carriers for big groups, and economy vehicles to suit those on a budget. There are also high-end models available if you check out our Avis Prestige premium service.
Plan your journey from Olbia Airport
From the airport, you're just a 10-minute drive from Olbia – a stylish resort with excellent beaches and the attractive Piazza Regina Margherita central square.The old town is a maze of delightful cobbled streets, lined with restaurants and cafes with outside seating inviting you to sit and watch the world go by.Olbia's top attraction is the Basilica di San Simplicio – a medieval Pisan-Romanesque church. This impressive granite building is definitely worth exploring. Look out for the two 13th century frescoes.
Head to the waterfront to find the National Archaeological Museum. The largest museum in Olbia, it houses a variety of exhibits and artefacts dating back to Roman times. It also hosts a number of concerts and grand openings throughout the year.Corso Umberto is the main shopping street, where a selection of shops, restaurants and cafes can be found. After 7pm the area is closed off to traffic.From the airport it's only a 30-minute drive to some of Costa Smeralda's most stunning beaches, including Capriccioli, Spiaggia del Principe and Liscia Ruja. All offer startlingly blue water and impeccably white sand.Explore Olbia and beyond with ease from the comfort of your Avis rental car.
Top tips for driving in Olbia
In Italy, please drive on the right side of the road.
Unique Country Driving Laws
Do not use horn in a built up area unless in danger.
Mobile phones may only be used with a headset or hands-free device.
There are historical areas in which you cannot drive. Lookout for "Zona traffico limitato".
Speed Limits
For a standard Avis rental vehicle with no trailers:
Urban areas: 31 mph (50 km/h)
Dual Carriageways: 68 mph (110 km/h)
Rural areas: 55 mph (90 km/h)
Motorways: 80 mph (130 km/h)
Unless indicated by road signs.
Child Safety / Seatbelt Laws
It is compulsory for all inside the vehicle to wear a seatbelt. Children under 3 or measuring less than 150 cm must be seated in an appropriate child restraint for their size.
Please note - It is the child's parent/guardian or vehicle renter's responsibility to fit the child seat.
Beyond Olbia with your hire car
Costa Smeralda
If you want to take full advantage of your Olbia Airport car hire, then heading out to Costa Smeralda is essential. This is a popular coastal destination in northern Sardinia, boasting a wealth of beaches, bustling seaside towns and archaeological sites. There's plenty of scope for both relaxation and exploration.

Arzachena

History buffs should visit the Nuragic sites near Arzachena. Just 30 minutes north of the airport, unearth a collection of fascinating prehistoric monuments, including a number of 'Giants Tombs' and nuraghi – the mysterious stone towers dotted around the area.

Grotta di Nettuno and Alghero

Just under a two-hour drive from Olbia Costa Smeralda Airport (via the SS597) is Grotta di Nettuno, or Neptune's Grotto. These spectacular caves, discovered by local fishermen in the 18th century, feature an array of unusual stalactite formations enhanced by discreet lighting. The caves are situated just outside the beautiful medieval town of Alghero, also worth visiting. Highlights of Alghero include its historic old town, a number of medieval churches and the museum of sacred art (Museo Diocesano d'Arte Sacra).

Discover the diverse delights of Sardinia at your own pace by hiring your car at Olbia Costa Smeralda Airport. From here, the road is yours.
Why choose Avis for your Olbia Airport car hire?
Fully flexible
Enjoy fee-free flexible booking with full cash refunds and no vouchers.

Savings on coverage
When you choose Avis Inclusive you can experience total peace of mind with no extras or surprises. Pay one upfront price for free Roadside Assistance Plus and 25% discount on comprehensive zero-excess cover.

Loyalty benefits
Join our free loyalty programme Avis Preferred, and benefit from priority service, discounts and more.
Safety first
From our well-maintained fleet to protecting your data, we take safety seriously. That's why we've partnered with Dettol® to ensure both hygienic rental locations and thoroughly cleaned vehicles.

Faster collection
Save time at the counter by registering your details in advance with our simple and free QuickPass. You could be on the road sooner than you think.

VIP treatment
Get priority counter service on collection with Avis Preferred. At our larger locations you can use our Avis app to go straight to your car where the keys will be waiting for you.
Olbia Airport car rental FAQs
How do I collect my hire car at Olbia Airport?
When you land at Olbia Airport, head from the arrivals hall to our desk. One of our members of staff will process your booking, and then you may proceed to collect your vehicle at the Car Rental Centre.
Can I return a rental car to the airport?
If you've rented a car from Olbia centre or a different Avis hub, but wish to return it at Olbia Airport, then you must arrange your return prior to the commencement of your rental agreement. If you return your car to the airport without specifying in your rental contract, a fee will apply.
Do I need winter tyres to drive in Italy?
No, there is no legal requirement for passenger cars in Italy to be equipped with winter tyres or chains. However, it is recommended during the winter months, particularly in hillier areas. Most of the cars in Olbia and our other Italian rental hubs will have winter tyres available as an option.