Welcome to Avis
Gatwick South Terminal
Gatwick Airport
Surrey
RH60NY

Opening Times
Monday

07:00 - 22:00

Tuesday

07:00 - 22:00

Wednesday

07:00 - 22:00

Thursday

07:00 - 22:00

Friday

07:00 - 22:00

Saturday

07:00 - 15:00

Sunday

08:00 - 21:00
24-hour drop-off

Rent a car at Gatwick Airport South Terminal with confidence. Full, fee-free cancellation guaranteed
Our London Gatwick Airport car rental services can be easily located as soon as you land in the south of England. We offer a 24-hour vehicle drop-off, so you can return your hire car whenever suits you best.
Please note there is now a drop off and pick up zone charges applicable when someone drops you off at the Airport to collect your Avis vehicle. Click here for more information.

The United Kingdom's second largest airport, handling more than 45 million passengers every year, Gatwick Airport is a convenient springboard into London's skyscraping architecture and vibrant culture. Its proximity to the major motorways that lead out of the buzzing English capital make Gatwick Airport a gateway into the quintessential British towns scattered throughout London's leafy peripheries, as well as the pretty beaches along the south coast—including the spirited shores of Brighton.
Click here for the returns map.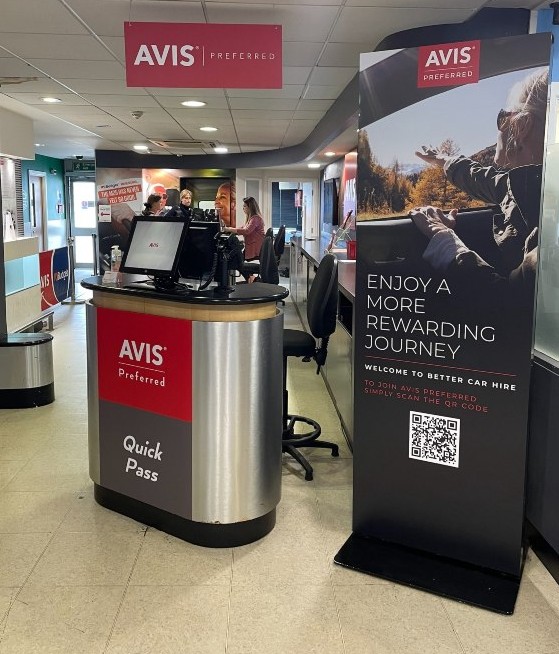 Top car hire locations around Gatwick Airport
Discover cars to rent at Gatwick Airport
What kind of vehicle do you need? A large SUV for a big family? An eco-friendly compact car to zip around the city? Whatever you're looking for, Avis car hire in Gatwick will have you covered. Our vehicles offer practicality, performance and comfort, so you can enjoy your trip as much as possible. Get in touch for more information about the exact models that are available.
Plan your journey from Gatwick Airport
Gatwick airport is located around 30 miles south of London. In your Avis hire car it'll take you just over an hour to get into the capital, dependent on traffic. Add another 30 minutes if you're aiming for central London. Scout London's iconic landmarks—such as majestic Buckingham Palace, the contemporary 310m-high Shard and historic clock tower Big Ben or sail over London's skyline in the London Eye to take in the lot.
Looking for something family friendly? London has a huge variety of museums and galleries, and most have permanent collections that are free to enter. The Natural History Museum is great for kids and offers unrivalled displays, including the impressive skeleton of Hope the Blue Whale suspended from the ceiling in Hinze Hall. Culture buffs should make a beeline for the British Museum, stacked with relics of bygone civilisations.
Succeeding the Bronze and Iron Age settlers who inhabited the banks of the River Thames around 3,000 years ago, it was the Roman Empire that first sowed the seeds of London's refined and dynamic culture. Fast-forward a couple of millennia, and the metropolis' reputation as leading design and world-class gastronomic hub precedes it. The story of the city's expansion can be seen in its architecture, from celebrated old buildings such as Big Ben and St Paul's to modern marvels, such as The Shard and Canary Wharf. Shop the achingly chic flagships along Bond Street, or the more purse-friendly Oxford Street, and chase your spree with something delicious from the thousands of eateries that punctuate the city.
There is so much to see and do in London. We'd particularly recommend spending some time in Greenwich, a delightful suburb in the south of London boasting the Cutty Sark, Greenwich University, the Maritime Museum and a fantastic bohemian market. If you're looking to explore London by night, head to Soho where you'll find great bars and clubs, and London's bustling theatre district.
Londoners will tell you their city is the greatest city in the world and it's hard to argue with them.
Top tips for driving in London
Which side of the road?
In the United Kingdom, please drive on the left side of the road.

Country driving laws
Mobile phones may only be used with a headset or hands-free device
There is a congestion charge payable when driving in London
Use the outside lane to overtake on motorways and dual carriageways
Zebra crossings (black and white stripes on the road) give pedestrians right of way to cross the road

Speed Limits
All speed signs will be in mph.

For a standard Avis rental vehicle with no trailers:
Urban areas: 30 mph (48 km/h)
Motorways: 70 mph (112 km/h)
Rural areas: 60 mph (96 km/h)

Unless indicated by road signs.

Child safety / Seatbelt laws
It is compulsory for the driver and all passengers to wear a seatbelt
Children aged under 12 or less than 135 cm tall must be seated in an appropriate child restraint for their size

Please note - It is the child's parent/guardian or vehicle renter's responsibility to fit the child seat.

This road rules information is for provided for general guidance only. We endeavour to keep the information up to date and accurate, but any reliance you place on this information is at your own risk.
Beyond London with your hire car
With car hire at Gatwick Airport, the bohemian lanes of Brighton are just a 45-minute drive away. The colourful seaside town is fringed by pebble-strewn shores and dotted with characterful boutique stores and fun drinking dens. Sample battered cod and chips to aptly cap an experience here—or source the British classic from another of the coastal-hugging towns skirting the base of England. The chalky cliffs framing Kent's attractive coves—including Botany Bay—and the grassy sand dunes rolling out around Sussex are within a comfortable driving distance.
Alternatively, for a glimpse of charming English countryside, there are plenty of historic strongholds easily accessed from Gatwick Airport. Enjoy panoramic views of the tumbling landscapes surrounding the picturesque town of Guildford from the top of the Great Tower, a remnant from the medieval Guildford Castle. Hikers can ramble across the verdant South Downs National Park, easily accessible from Winchester. A destination that's renowned for its myths and legends, its grandiose medieval cathedral is where King Arthur's famous round table stands.
With so much of England's historic south to discover, hire a car with Avis from Gatwick Airport to access all of it.
Where to go near Gatwick
​​​​​​​
Why choose Avis for your Gatwick Airport South Terminal car hire?
Fully flexible
Enjoy fee-free flexible booking with full cash refunds and no vouchers.

Savings on coverage
When you choose Avis Inclusive you can experience total peace of mind with no extras or surprises. Pay one upfront price for free Roadside Assistance Plus and 25% discount on comprehensive zero-excess cover.

Loyalty benefits
Join our free loyalty programme Avis Preferred, and benefit from priority service, discounts and more.
Safety first
From our well-maintained fleet to protecting your data, we take safety seriously. That means before each rental our vehicles are safety checked and cleaned in line with hygiene protocols.

Faster collection
Save time at the counter by registering your details in advance with our simple and free QuickPass. You could be on the road sooner than you think.

VIP treatment
Get priority counter service on collection with Avis Preferred. At our larger locations you can use our Avis app to go straight to your car where the keys will be waiting for you.
Don't forget the London Congestion Charge
This hire station is not in the London Congestion Charge zone, but drivers entering central London must have permits when driving within the congestion zones (look out for the Congestion Charge signs). The charge is payable on a daily basis. The official site has maps and full details on pricing, when you need to pay and how to pay the charge.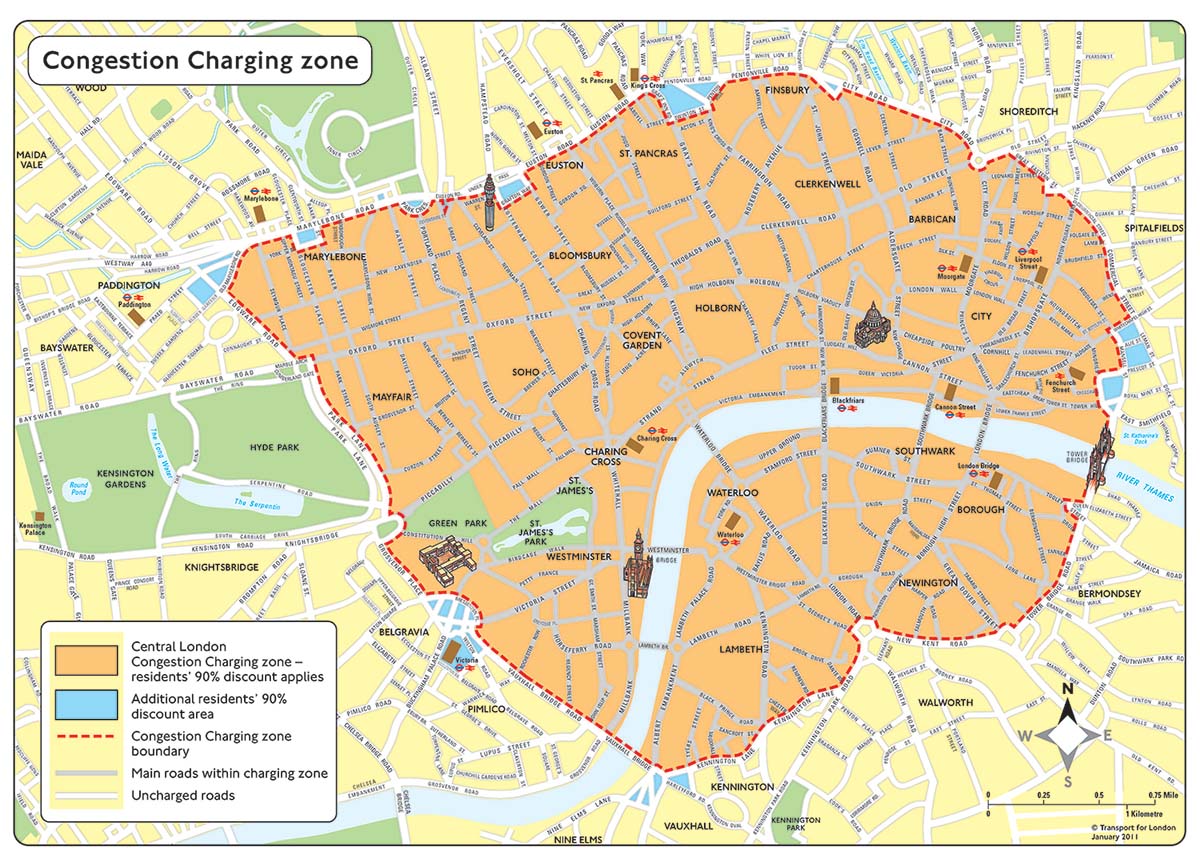 London's Ultra Low Emission Zone (ULEZ)

In a bid to improve air quality, the Ultra Low Emission Zone (ULEZ) has been expanded to cover all of Greater London. We're pleased to say that all the vehicles in our fleet meet the ULEZ emissions standards and are exempt from the ULEZ charge.

Dartford Crossing

You will see notifications about a charge as you pass through the Dartford Crossing. You don't need to do anything, or pay the fee in advance, as we will make the payment on your behalf. The crossing fee will be charged to the payment card registered to your rental within 14 days of the authority notifying us of the crossing, with no additional costs included.
Gatwick Airport car rental FAQs
How do I collect my hire car at London Gatwick airport?
When you land at Gatwick Airport, head from the Arrivals hall to our desk. One of our members of staff will process your booking, and then you may proceed to collect your vehicle at the Car Rental Centre.
Can I return a rental car to the airport?
If you've rented a car from a different Avis hub but wish to return it at Gatwick Airport, then you must arrange your return prior to the commencement of your rental agreement. If you return your car to the airport without specifying in your rental contract, a fee will apply.
Do I need winter tyres to drive in the UK?
No, there is no legal requirement for passenger cars in the United Kingdom to be equipped with winter tyres. However, most of our cars in our London rental hubs will have winter tyres available.