Welcome to Avis

Car Hire England – Why Choose Us?
Once you leave London, the best way to get around is with a hire car. The only difficulty is deciding where to go... Take your pick from the locations listed below. Embarking on a one-way journey in your rental car? With Avis one-way car hire you can simply let us know your destination in advance and our teams will ensure that your rental vehicle drop-off is seamless, wherever you decide to go.

Immerse yourself in the heritage of a historic city, discover stunning coastlines, vast manor houses and the postcard-perfect English countryside. Don't leave without taking afternoon tea at a village teashop, or feasting on fish and chips at a seaside eatery.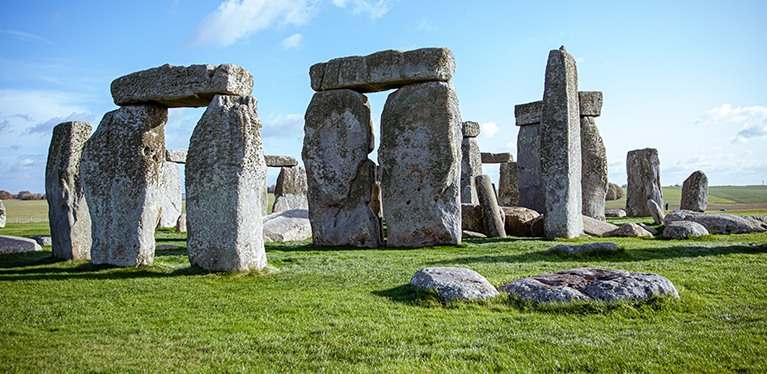 Popular car hire locations in England
Explore the great English countryside
The countryside has so much to offer. Rent a cottage, stay in a B&B or pitch a tent. Whatever you choose, Avis car hire is the right option to get you started. If it's hiking you're after, head north for the Lake District's rugged peaks, the Peak District's rolling hills or Yorkshire's natural unspoilt National Parks.

If you fancy exploring the south, then the chalk hills of the South Downs could be just the ticket. There are also stunning coastlines: from the Jurassic coast, Dover's white cliffs and Cornwall's Lizard Peninsula in the south, to Northumberland's rural coastlines in the north. Plus the unique scenery of the Norfolk Broads. Experience the holiday of a lifetime and spend the day touring this expanse of rivers and lakes by boat.

Towns and cities

Car rental is the perfect option for nipping between the different cities, towns and villages. Soak up the contemporary living and diverse entertainment offered by regional greats such as Manchester, Birmingham, Newcastle, Leeds, Bristol or Nottingham.

Step back in time in the historic cities of Bath, York, Stratford-upon-Avon, Chester, Oxford or Canterbury. Enjoy fish and chips at the seaside resorts of Brighton, Whitby or Blackpool. Or spend a lazy afternoon driving through picturesque villages in the Cotswolds, Devon, Cornwall, Gloucestershire and Wiltshire. Don't forget to finish your day with a scone or two and a pot of tea.
Road trips in England
From stunning coastal routes to unmissable emerald-green landscapes, road trips in England are the perfect way to get out and discover what lies beyond the cities.
The Garden of England
Known as the Garden of England, Kent boasts some of the UKs most idyllic countryside. Explore Britain's oldest Cathedral in Canterbury, discover 350 miles of beautiful coastline and the iconic White Cliffs of Dover, and relax among rolling countryside studded with picturesque villages and fruit farms.
Bath and beyond
Start your journey in Bath's compact centre where you can visit ancient Roman Baths, see beautiful examples of Georgian architecture and a myriad of cultural attractions. There's plenty to explore outside the city too. Dedicate some time to village hopping in The Cotswolds, visit Stonehenge in Wiltshire or the Cheddar Gorge in Somerset. For rugged coastlines and breathtaking views, take the A39 Atlantic Highway from Bath south towards Falmouth.
The Yorkshire Moors
From rolling moorland panoramas to vast swathes of lilac heather covering the wilderness as far as the eye can see, the Yorkshire Moors makes for a spectacular driving route across northern England. During your journey you can make a stop at Castle Howard or Robin Hood's Bay, or one of the many bustling market towns and ancient stone villages that dot the landscape.
Why choose Avis for your England car hire?
Fully flexible
Enjoy fee-free flexible booking with full cash refunds and no vouchers.

Savings on coverage
When you choose Avis Inclusive you can experience total peace of mind with no extras or surprises. Pay one upfront price for free Roadside Assistance Plus and 25% discount on comprehensive zero-excess cover.

Loyalty benefits
Join our free loyalty programme Avis Preferred, and benefit from priority service, discounts and more.
Safety first
From our well-maintained fleet to protecting your data, we take safety seriously. That means before each rental our vehicles are safety checked and cleaned in line with hygiene protocols.

Faster collection
Save time at the counter by registering your details in advance with our simple and free QuickPass. You could be on the road sooner than you think.

VIP treatment
Get priority counter service on collection with Avis Preferred. At our larger locations you can use our Avis app to go straight to your car where the keys will be waiting for you.
Driving rules in the United Kingdom
Which side of the road?
In the United Kingdom, please drive on the left side of the road.

Country driving laws
Mobile phones may only be used with a headset or hands-free device
Use the outside lane to overtake on motorways and dual carriageways
There is a congestion charge payable when driving in London
Zebra crossings (black and white stripes on the road) give pedestrians right of way to cross the road

Speed Limits
All speed signs will be in mph.

For a standard Avis rental vehicle with no trailers:
Urban areas: 30 mph (48 km/h)
Rural areas: 60 mph (96 km/h)
Motorways: 70 mph (112 km/h)
Unless indicated by road signs.

Child safety / Seatbelt laws
It is compulsory for the driver and all passengers to wear a seatbelt
Children aged under 12 or less than 135cm tall must be seated in an appropriate child restraint for their size

Please note, it is the child's parent/guardian or vehicle renter's responsibility to fit the child seat.

This road rules information is for provided for general guidance only. We endeavour to keep the information up to date and accurate, but any reliance you place on this information is at your own risk.

- How much does it cost to hire a car in England?
Whether you are looking for a hire car for business or pleasure, Avis has something to suit all needs. Choose from a wide range of cars, SUVs and vans, and benefit from the latest online deals. You'll get our best prices when booking on our website.
- Who can hire a car in England?
To rent a car in England, you need to be at least 23 years old and have held a driving licence for at least one year.
- How do I rent a car in England?
You will need to present the relevant documentation when you hire a car in England which includes: driver's licence (valid for at least one year), passport or valid photo ID, and credit card in the driver's name.
- Can you rent automatic cars in England?
Automatic cars are available for rent in England. At Avis we offer a wide selection of automatic rental cars in locations across England, from budget-friendly options to luxury cars from our Prestige range.