Welcome to Avis
Car Rental Cabin
Rental Returns Car Park
Speke
L24 1YD

Opening Times
Monday

08:00 - 19:00

Tuesday

08:00 - 19:00

Wednesday

08:00 - 19:00

Thursday

08:00 - 19:00

Friday

08:00 - 19:00

Saturday

08:00 - 14:00

Sunday

09:00 - 15:00
24-hour drop-off

Find your perfect car rental at Liverpool John Lennon Airport
Pick up the keys to your Avis hire car at Liverpool John Lennon Airport and open up a wealth of sightseeing opportunities. With the freedom to explore at your own pace in your rental of choice, your journey in and around Liverpool starts here.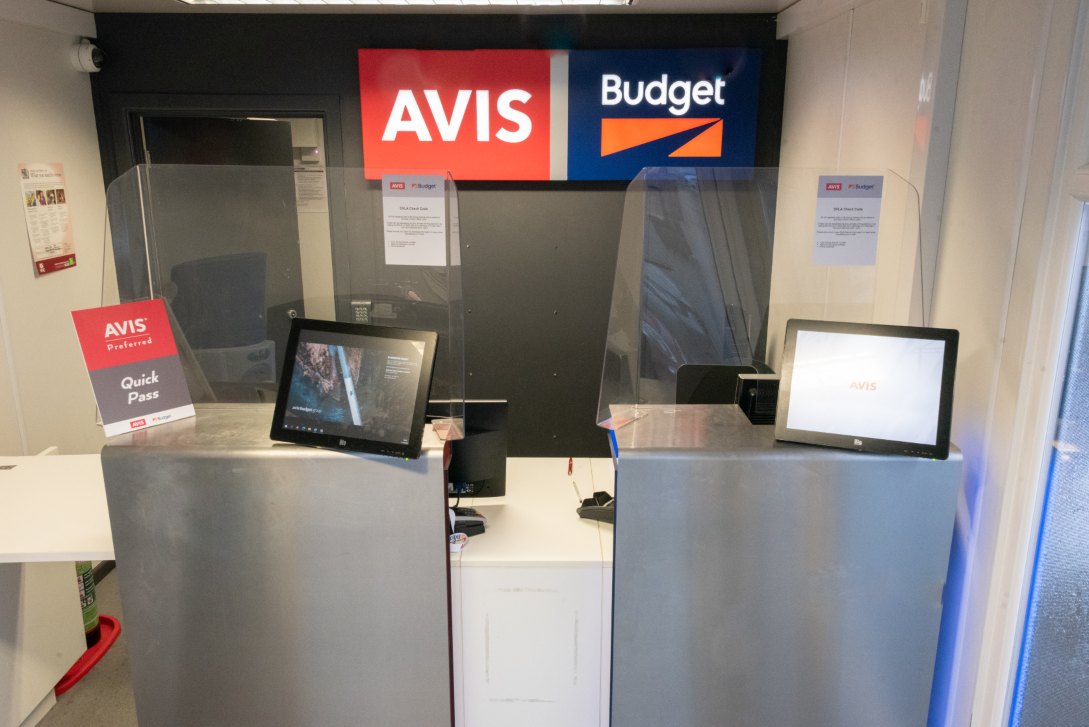 Plan your journey from Liverpool John Lennon Airport
Liverpool John Lennon Airport is 11km from Liverpool's city centre. Placed conveniently in the extensive road network of Merseyside, it's well-served by the M57, M62 and M56 motorways, making it easy to explore the city and beyond.

You'll find a variety of sightseeing and entertainment options available in this Unesco World Heritage Site. You might be surprised to learn that, aside from London, Liverpool has the largest collection of galleries and museums in the UK.

The Museum of Liverpool and Merseyside Maritime Museum are good places to find out more about the history of this exciting urban hub. Art lovers should also check out the Walker Art Gallery, which holds a collection of works from the likes of Rubens, Gainsborough and Rembrandt.

Liverpool's two cathedrals are also popular attractions. Vastly different in architectural styles, Liverpool Anglican Church took 74 years to build and was completed in 1904. In contrast, the modern Metropolitan Cathedral of Christ the King was completed in 1967 and features contemporary art works and abstract stained glass.

Entertainment-wise you'll be spoilt for choice with a huge selection of restaurants, bars and nightclubs on offer. A visit to the legendary Cavern Club in Matthew Street is a must for fans of The Beatles.

There's plenty to do if you want a day out with the family, and Knowsley Safari Park has over 700 animals spread across 550 acres of land. Spot them all from the comfort of your hire car.

There's so much to see and do in Liverpool. Explore the city and beyond at your leisure with your Liverpool car hire.
Beyond Liverpool John Lennon Airport
North-west England is a culturally diverse and historic part of the UK and incorporates a number of counties, including Merseyside, Cheshire and Lancashire. Offering an appealing blend of urban and rural scenery, each area offers a unique road trip experience.

Wirral Peninsula

Just under a 45-minute drive from Liverpool John Lennon Airport, via the M53, is the stunning Wirral Peninsula. With 40km of coastline, overlooking the River Dee, this is an ideal place for outdoor activities such as hiking, walking and adrenalin inducing water-sports. If you're looking for a more relaxing day out, the Wirral also offers an enticing selection of cosy cafes and fine restaurants.

Southport

Taking the M57 route by car, Southport is a manageable 55-minute drive from Liverpool John Lennon Airport. The 35km-long stretch of coastline and a selection of beaches makes this a popular choice with families. The traditional carousels at Funland and penny arcades of the Pavilion offer a taste of retro seaside fun.

Halton

The district of Halton is just a 20-minute drive from Liverpool John Lennon Airport. Once there you can take part in a number of activities. Walk part of the Trans-Penine Trail or check out the Norton Priory Museum and Gardens. Visit the picturesque village of Daresbury, the birthplace of author Lewis Carroll.

North-west England is yours to experience. Just set off in your Avis hire car and enjoy your journey of exploration.

Discover more…
Liverpool driving guideWant a quick guide to the rules of the roads in the UK? We've unlocked them for your journey.

Driving around the UK
If you're travelling around the UK in your rental car make sure you stay within the speed limit and enjoy the beautiful sights along the way.

Find your way
To make your journey even easier, we can include a sat nav with your car so you can relax and discover Liverpool in comfort and style.

Your car hire at Liverpool-John Lennon Airport awaits. The open roads are yours to explore. All you have to do is pick up the keys.

Driving rules in United Kingdom
Which side of the road?
In the United Kingdom, please drive on the left side of the road.

Country driving laws
Mobile phones may only be used with a headset or hands-free device
There is a congestion charge payable when driving in London
Use the outside lane to overtake on motorways and dual carriageways
Zebra crossings (black and white stripes on the road) give pedestrians right of way to cross the road

Speed Limits
All speed signs will be in mph.

For a standard Avis rental vehicle with no trailers:
Urban areas: 30 mph (48 km/h)
Motorways: 70 mph (112 km/h)
Rural areas: 60 mph (96 km/h)
Unless indicated by road signs.

Child safety / Seatbelt laws
It is compulsory for the driver and all passengers to wear a seatbelt
Children aged under 12 or less than 135cm tall must be seated in an appropriate child restraint for their size

Please note - It is the child's parent / guardian or vehicle renter's responsibility to fit the child seat.

This road rules information is for provided for general guidance only. We endeavour to keep the information up to date and accurate, but any reliance you place on this information is at your own risk.