Welcome to Avis

Rent a car in Lanzarote with confidence. Full, fee-free cancellation guaranteed
Explore this island of explosive beauty with Avis
Our Lanzarote car rental desks can be found in convenient locations across the sun-drenched Canary Island. We have posts at Lanzarote Airport—aka Arrecife Airport—and in the popular seaside resort of Puerto del Carmen. Arriving by ferry? Our efficient team in Playa Blanca is waiting to check you in as soon as you dock.
With its underground lava rivers, bays of red and black sand and extravagant volcanic rock formations, Lanzarote is a captivating travel destination. Geology aside, its laid-back culture, balmy weather and unique cuisine have the makings of a truly memorable and relaxing getaway.
Arriving by air and leaving by boat? Make the most of our flexible one-way options, where you can hire a car at Lanzarote Airport and return it to us elsewhere at the end of your trip.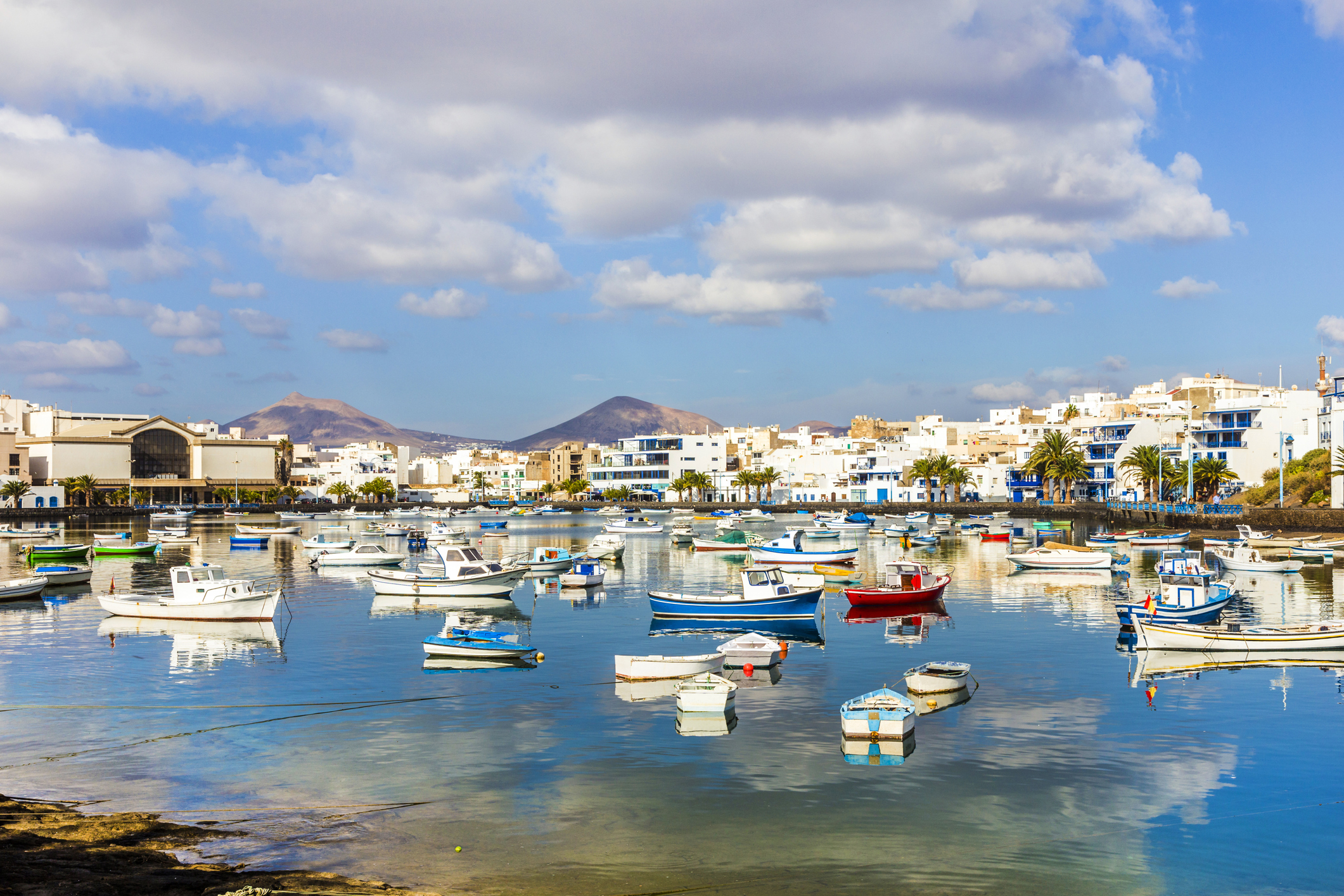 Popular car rental locations in Lanzarote
Popular airport locations in and around Lanzarote
Discover cars to rent in Lanzarote
What kind of vehicle do you need? A large SUV for a big family? An eco-friendly compact car to zip around the city? Whatever you're looking for, Avis car hire in Lanzarote will have you covered. Our vehicles offer practicality, performance and comfort, so you can enjoy your trip as much as possible. Get in touch for more information about the exact models that are available.
Explore Lanzarote with your hire car
A small fleck in the Atlantic Ocean off the coast of Morocco, more than 300 volcanic cones jut from Lanzarote's surface and much of the lunar landscape we see today was formed by eruptions in around 1730. Archaeologists speculate that the Phoenicians ventured here before the Romans chronicled the first reference to the island in 77 AD. But it was the Spanish who eventually moved in for good, and Lanzarote maintains a distinctly Iberian feel.
The giant colourful mosaics and wind sculptures scattered across the island are the handiwork of local artist and architect, the late César Manrique. He successfully campaigned to protect the territory from over-development, and consequently no high-rises are permitted.
Roughly one million tourists per year head for the busy resort of Puerto del Carmen, and it bristles with lively bars and a range of hotels and restaurants to suit all tastes. The town's 7 km-long Avenida de las Playas spools out along its coastline, while a short stroll from its centre, the Old Town Harbour is where to sample robust local fare in the form of fresh seafood and papas arrugadas (wrinkled potatoes).
Lanzarote travel features and guides
​​​​​​​The Best Beaches in Lanzarote
The shallow beaches and warm azure waters of Playa Blanca and Costa Teguise are firm favourites among families, but they can get busy. To really escape the crowds, hire a car and journey to Lanzarote's more secluded spots. The dramatic basalt coastline of Playa Quemada (Burnt Beach) and Caletón Blanco, a chain of warm rock pools fringed by powdery white sands further up the coast, are quieter options. Meanwhile, thrill-seekers can surf Famara's epic waves.
Take a dip in Lanzarote's crystal clear waters at any time of year. Averaging just 18 rainy days per annum, the sub-tropical island basks in a dry, year-round heat— guaranteeing scorching hot summers and mild winters. Hiking more your thing? Spring and autumn are the seasons to make the most of the copper-hued undulations of Parque Nacional de Timanfaya. Here, boiling magma chambers bubble 4 km below the surface. Wear a good sun hat because shade and vegetation are sparse.
The steamy Jameos del Agua lava caves and the Cueva de los Verdes, an 8 km-long chasm resulting from an immense explosion 5,000 years ago, can be toured for a glimpse into the island's volatile geography.
A trove of beautiful beaches, charming towns and otherworldly geological treasures, hire a car with Avis in Lanzarote to explore all that this Canary Island​​​​​​​ has to offer.
Top tips for driving in Lanzarote
Which side of the road?
In Spain, please drive on the right side of the road.

Country driving laws
Mobile phones may not be used at all whilst driving
Do not use headphones when driving (except hearing aids)
Dipped headlights must be used in poor daylight visibility
Always use indicators, you will be fined for not using indicators when needed
Cyclists have right of way, at all times

Speed limits
All speed signs will be in km/h.
For a standard Avis rental vehicle with no trailers:
Urban areas: 50 km/h (31 mph)
Rural areas: 90 km/h (55 mph)
Motorways: 120 km/h (74 mph)
Unless indicated by road signs.

Child safety / Seatbelt laws
It is compulsory for the driver and all passengers to wear a seatbelt
Children aged under 12 and less than 135 cm tall must be seated in an appropriate child restraint for their size
Children aged under 12 are not allowed to sit in the front seat

Please note - It is the child's parent/guardian or vehicle renter's responsibility to fit the child seat.

This road rules information is for provided for general guidance only. We endeavour to keep the information up to date and accurate, but any reliance you place on this information is at your own risk.
Road trips from Lanzarote
This tiny volcanic island is the ideal place for road trips, due to its mostly flat landscape and limited traffic. Car hire in Lanzarote gives you the opportunity to explore most of the island in just a few days.
North Lanzarote
In the northern part of the island, if you follow the road from Cueva de los Verdes and head up to Mirador del Rio, you'll get the chance to take in some spectacular views.
Timanfaya National Park
In the west of the island, you'll find the unique Timanfaya National Park. You can drive past dozens of geysers and dormant volcanoes, spending an hour experiencing the geological history of this part of the world. You can also head from here down to La Geria, to check out the vineyards of Lanzarote's wine region, and maybe pick up a bottle or two to take back with you.
Lanzarote car rental FAQs
What is driving like in Lanzarote?
The roads in Spain are generally in good condition, and most towns and cities are relatively well-connected. Driving on the open road in the countryside is a breeze, although traffic coming in and out of Spain's major cities can be noticeably bad.
Is it expensive to hire a car in Lanzarote?
Avis has competitively-priced vehicles for all budgets throughout Lanzarote, and it's one of the cheapest Spanish destinations for car hire. Check out our available hubs, and contact us to see how easily you can get out on the roads in the vehicle of your choice.
Do I need winter tyres to drive in Spain?
No, there is no legal requirement for passenger cars in Spain to be equipped with winter tyres. However, many of the cars in our Spanish rental hubs will have winter tyres available as an option.
 Other Avis services in Lanzarote.
Lanzarote Cruises
Avis offers a delivery and collection service for Lanzarote Cruises. If you plan to go on a cruise, let Avis get you there safely so you can enjoy your time and not worry about driving.
Why choose Avis for your Lanzarote car hire?
Fully flexible
Enjoy fee-free flexible booking with full cash refunds and no vouchers.

Savings on coverage
When you choose Avis Inclusive you can experience total peace of mind with no extras or surprises. Pay one upfront price for free Roadside Assistance Plus and 25% discount on comprehensive zero-excess cover.

Loyalty benefits
Join our free loyalty programme Avis Preferred, and benefit from priority service, discounts and more.
Safety first
From our well-maintained fleet to protecting your data, we take safety seriously. That's why we've partnered with Dettol® to ensure both hygienic rental locations and thoroughly cleaned vehicles.

Faster collection
Save time at the counter by registering your details in advance with our simple and free QuickPass. You could be on the road sooner than you think.

VIP treatment
Get priority counter service on collection with Avis Preferred. At our larger locations you can use our Avis app to go straight to your car where the keys will be waiting for you.