Welcome to Avis

Rent a car at Heathrow Airport with confidence. Full, fee-free cancellation guaranteed
When you get to Heathrow, all you want is to reach your end destination. When you choose our London Heathrow car hire, we'll aim to get you on your way as quickly as humanly possible.

Our car main rental station at Heathrow Airport is just a short shuttle bus ride from terminals 2, 3 and 4.

The Avis rental office serving Terminal 5 has moved to a brand-new location at the Holiday Inn London, Bath Road, UB7 0DQ, an Avis Budget shuttle ride away.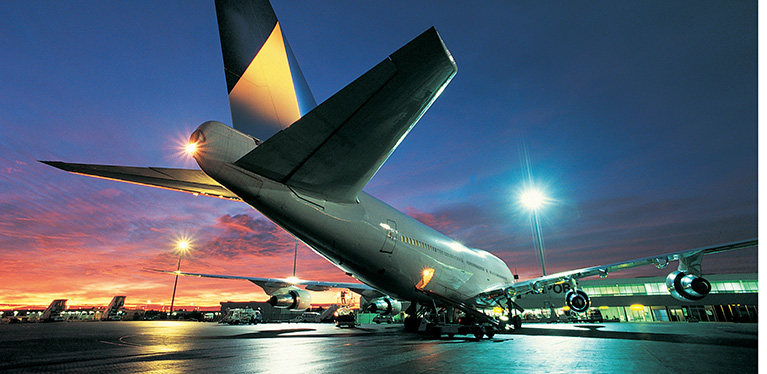 Where to find us at Heathrow Airport
London Heathrow lies 14 miles (23 km) west of Central London. The second-busiest airport in the world by passenger traffic, and the busiest in Europe, Heathrow serves as the primary hub for British Airways and it is also the primary operating base for Virgin Atlantic.

Our main Heathrow car rental station is located within the airport perimeter and is open 24/7, so you can collect and drop off your hire car at any time. To make your journey as easy as possible, we also have a fleet of dedicated Avis Budget shuttle buses which will whisk you to and from Terminals 2, 3 and 4.

We have a wide range of cars and vans available, please click here for our car fleet and van fleet.

Returns
All cars, regardless of which terminal you picked up from, should be returned to our main base at Northrop Road, TW6 2QA (for your GPS) just off the airport's North Perimeter Road.
Exit the M4 at Junction 4, follow the signs to Heathrow and head towards Terminal 4. You'll soon see signs for Avis Car Rental return.
Top car hire locations around Heathrow Airport
Discover cars to rent at Heathrow Airport
What kind of vehicle do you need? A large SUV for a big family? An eco-friendly compact car to zip around the city? Whatever you're looking for, Avis car hire Heathrow will have you covered. Our vehicles offer practicality, performance and comfort, so you can enjoy your trip as much as possible. Get in touch for more information about the exact models that are available.
Plan your journey from Heathrow Airport
From Heathrow Airport, it's only a 12-mile drive into Central London and its iconic art and architecture, lavish parkland, unstoppable design, rich theatre and sensational music.

After visiting a selection of London's approximately 30,000 shops, 6,000 restaurants, 7,000 pubs and encyclopaedic list of heritage attractions, you may be ready for adventures further afield.
Top tips for driving in London
Which side of the road?
In the United Kingdom, please drive on the left side of the road.

Country driving laws
Mobile phones may only be used with a headset or hands-free device
There is a congestion charge payable when driving in London
Use the outside lane to overtake on motorways and dual carriageways
Zebra crossings (black and white stripes on the road) give pedestrians right of way to cross the road

Speed Limits

All speed signs will be in mph.

For a standard Avis rental vehicle with no trailers:
Urban areas: 30 mph (48 km/h)
Motorways: 70 mph (112 km/h)
Rural areas: 60 mph (96 km/h)

Unless indicated by road signs.

Child safety / Seatbelt laws
It is compulsory for the driver and all passengers to wear a seatbelt
Children aged under 12 or less than 135 cm tall must be seated in an appropriate child restraint for their size
Please note, it is the child's parent/guardian or vehicle renter's responsibility to fit the child seat.

This road rules information is for provided for general guidance only. We endeavour to keep the information up to date and accurate, but any reliance you place on this information is at your own risk.
Don't forget the London Congestion Charge
This hire station is not in the London Congestion Charge zone but drivers entering central London must have permits when driving within the congestion zones (look out for the Congestion Charge signs). The charge is payable on a daily basis. The official site has maps and full details on pricing, when you need to pay and how to pay the charge.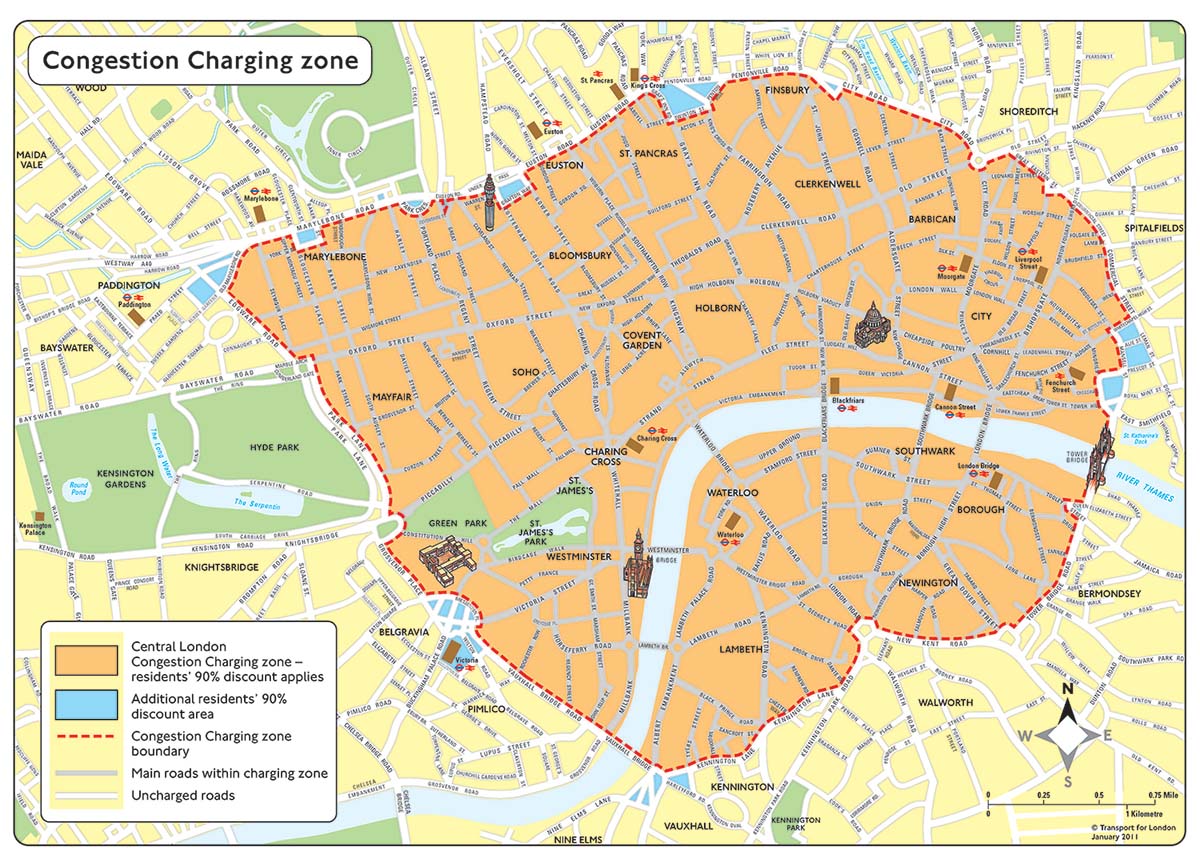 London's Ultra Low Emission Zone (ULEZ)

In a bid to improve air quality, the Ultra Low Emission Zone (ULEZ) has been expanded to cover all of Greater London. We're pleased to say that all the vehicles in our fleet meet the ULEZ emissions standards and are exempt from the ULEZ charge.

Dartford Crossing

You will see notifications about a charge as you pass through the Dartford Crossing. You don't need to do anything, or pay the fee in advance, as we will make the payment on your behalf. The crossing fee will be charged to the payment card registered to your rental within 14 days of the authority notifying us of the crossing, with no additional costs included.
Beyond London with your hire car
Motor for just over an hour up to the tearoom-filled villages of the Cotswolds and steer right for the ancient academy city of Oxford.
Visit Windsor, just 10 miles away (22 minutes' drive away). After visiting Windsor Castle, it's time to take the Long Walk. From this regal, tree-lined avenue red deer are easily spotted, even posing for photographs on occasion.
En route, take in Bath, a spa destination since Celtic times, or cross into Wales for the second-hand bookshop capital of the world, Hay-on-Wye, or Swansea's sublime, sandy neighbour Rhossili.

Head north from Heathrow for the minsters and small town charm of Yorkshire, or Wordsworth country nestled in the lush Lake District. Further north, uncover the stunning Northumberland coast.

Staying near Heathrow Airport?
Why choose Avis for your Heathrow Airport car hire?
Fully flexible
Enjoy fee-free flexible booking with full cash refunds and no vouchers.

Savings on coverage
When you choose Avis Inclusive you can experience total peace of mind with no extras or surprises. Pay one upfront price for free Roadside Assistance Plus and 25% discount on comprehensive zero-excess cover.

Loyalty benefits
Join our free loyalty programme Avis Preferred, and benefit from priority service, discounts and more.
Safety first
From our well-maintained fleet to protecting your data, we take safety seriously. That means before each rental our vehicles are safety checked and cleaned in line with hygiene protocols.

Faster collection
Save time at the counter by registering your details in advance with our simple and free QuickPass. You could be on the road sooner than you think.

VIP treatment
Get priority counter service on collection with Avis Preferred. At our larger locations you can use our Avis app to go straight to your car where the keys will be waiting for you.
Heathrow Airport car rental FAQs
How do I collect my hire car at London Heathrow Airport?
When you land at Heathrow Airport, head from the Arrivals hall to our desk. One of our members of staff will process your booking, and then you may proceed to collect your vehicle at the Car Rental Centre.
Can I return a rental car to the airport?
If you've rented a car from a different Avis hub but wish to return it at Heathrow Airport, then you must arrange your return prior to the commencement of your rental agreement. If you return your car to the airport without specifying in your rental contract, a fee will apply.
Do I need winter tyres to drive in the UK?
No, there is no legal requirement for passenger cars in the United Kingdom to be equipped with winter tyres. However, most of our cars in our London rental hubs will have winter tyres available.