Welcome to Avis
Heathrow Apt T5 Bus Stop 25
Holiday Inn Htrw 276 Bath Road
London
UB7 0DQ

Opening Times
Monday

04:45 - 23:59

Tuesday

04:45 - 23:59

Wednesday

04:45 - 23:59

Thursday

04:45 - 23:59

Friday

04:45 - 23:59

Saturday

04:45 - 23:59

Sunday

04:45 - 23:59

Heathrow Terminal 5 Car Rental
Our Heathrow Terminal 5 office location is situated at the Holiday Inn London, Bath Road, UB7 0DQ
Customers collecting and returning vehicles
When you arrive at Heathrow Airport Terminal 5, please proceed to bus stop 25 (which is located on the arrivals level of Terminal 5) and take a short journey on the Avis Budget shuttle to our brand-new location at the Holiday Inn Hotel London Heathrow. Our team look forward to welcoming you there.

If you are flying from Terminal 5, please return your vehicle to our office which is situated at the Holiday Inn Hotel London Heathrow, UB7 0DQ. You will then take a short journey on the Avis Budget shuttle to Terminal 5 where you will be dropped off immediately outside of the arrivals level of Heathrow Terminal 5.

If you are flying from any other terminal, please return your vehicle to our central Heathrow location which is situated on Northrop Road, London, TW6 2QA, and we'll take you to the relevant terminal.

Guest WiFi is available
Click here for the returns map.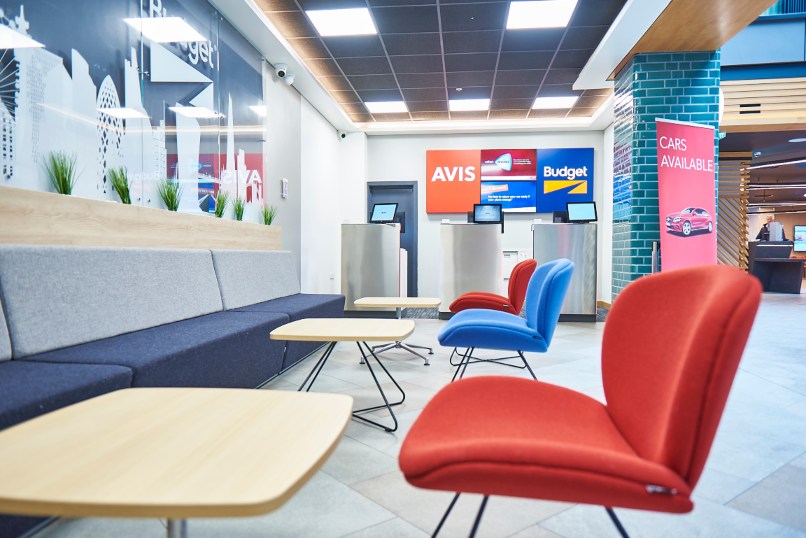 Holiday Inn Hotel London Heathrow
If you'd like to take a little while to freshen up after your flight, then our location has everything you need. Whether it is a leisure or business trip, the hotel offers a number of great features to make your trip to the UK as comfortable and easy as possible.

There are toilet and baby changing facilities, you can get online with the hotel's WiFi options, and if you're feeling hungry or thirsty – you have plenty of choice. Starbucks is on hand for a caffeine boost and our HI Pizza restaurant serves freshly made Italian classics, to sit in or takeaway.

And if you need a room for an extended rest, well, that's what Holiday Inn is famous for. Visit the hotel website for more information.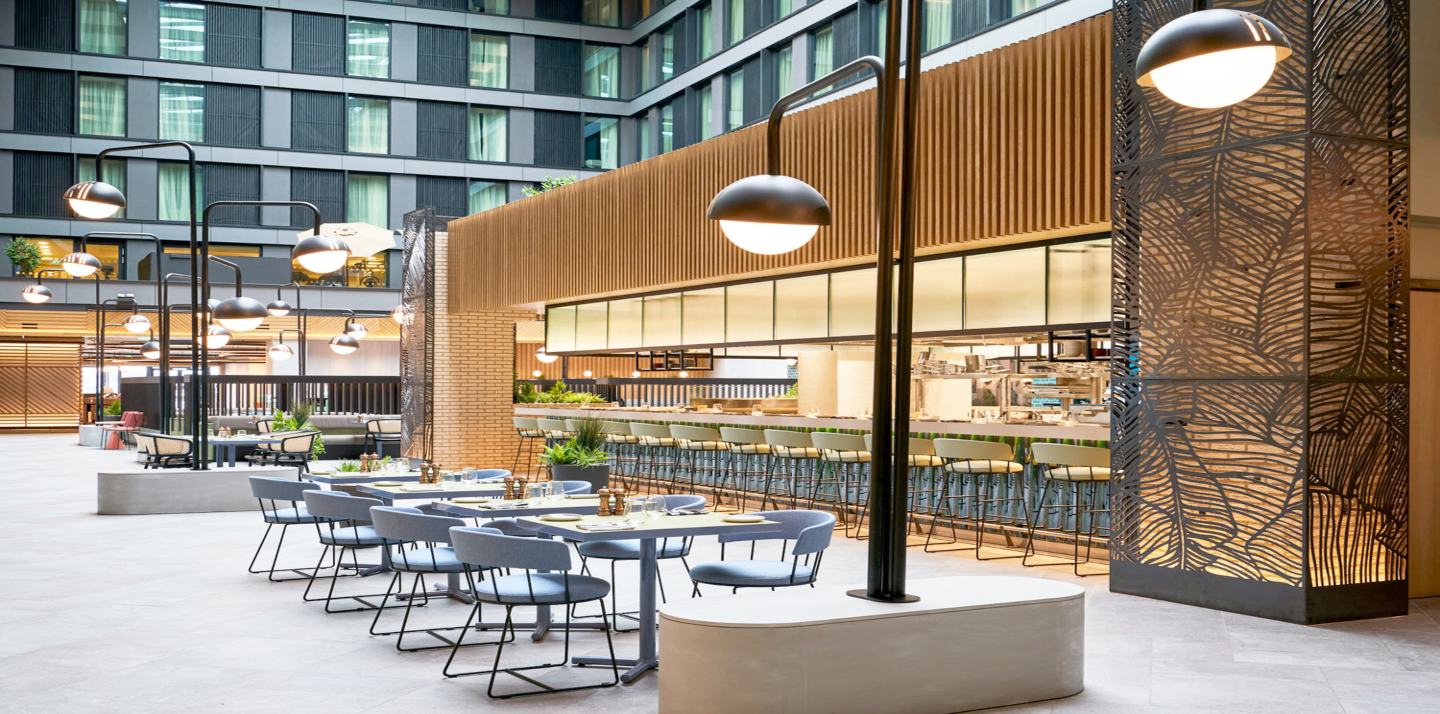 QuickPass - Save time at the counter, and travel safe
With QuickPass, you can share with us many of the details we need for your rental at a time that suits you. That way we can start preparing your rental agreement before you arrive for collection.

To save yourself more time at the counter, if you register via WhatsApp you can also share your DVLA licence code before arriving at our UK rental stations (we only need this for UK residents making rentals in the UK).
Find more information about QuickPass.

If you need to add any extras to your booking, such as an additional driver or child seat, our customer representatives will be only too happy to walk you through the different options available. Booking your hire with Avis also means that you can enjoy peace of mind with fee-free flexible bookings and no cancellation fee – no matter the reason.
Plan your trip
From Heathrow Airport, it's a 12-mile drive to Central London and its history, iconic buildings, world-famous theatreland and sensational music venues and restaurants.

Take your time over exploring all London's numerous attractions, world-class museums and landmarks, shops, restaurants, and pubs. There's so much to see and do and even more to see in the rest of the United Kingdom.

Beyond Heathrow Airport
Motor west for just over an hour up to the picture-postcard villages of the Cotswolds, veering right for the ancient academies, parks and gardens of Oxford. Don't miss the city of Bath, a spa destination since Celtic times. Cross the border into Wales to trek the Brecon Beacons, or paddle in Swansea's Rhossili Bay.

Journey north from Heathrow, up to the rocky Peak District, the idyllic Lake District or serene Northumberland coast.

Cross into Scotland and head towards its historic capital, Edinburgh. Visit its 16th-century royal palace Holyrood and its fortress castle. Glasgow and 16th-century Stirling Castle are a couple of hours away. Continue through the highlands and the peaks of the Grampian and Cairngorm mountains and on to the jagged west coast.
Places to visit
Looking for some activity inspiration to start your trip? Explore these easy-to-get to local attractions, in your Avis rental car.
Legoland (12-mile drive)
This Lego inspired wonderland welcomes more than two million visitors every year.
Twickenham (9-mile drive)
When England are playing, the spiritual home of rugby creates quite an atmosphere. And on non-matchdays, you can tour the World Rugby Museum.
Royal Botanic Gardens (9-mile drive)
Established in 1840, the picturesque Royal Botanic Gardens at Kew is a UNESCO World Heritage Site and home to the world's largest collection of living plants.
Chessington World of Adventure (25-mile drive)
Discover rides, rollercoasters and a fully operational zoo. Chessington World of Adventure houses over 1,000 animals including gorillas, sea lions and tigers.
Windsor Castle (8-mile drive)
Witness to over 1,000 years of royal history, Windsor Castle is the oldest and largest occupied castle in the world.
Oxford (45-mile drive)
A little further afield is Oxford, setting of the oldest university in the English-speaking world. Notable alumni include Albert Einstein, Margaret Thatcher and JRR Tolkien.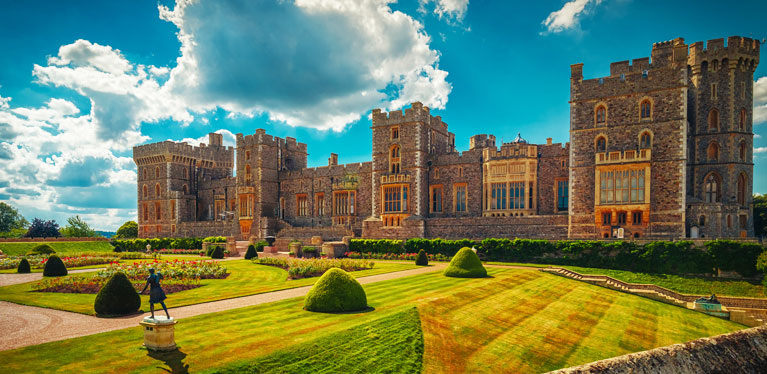 Don't forget the London Congestion charge
Drivers entering central London must have permits when driving within the congestion zones (look out for the Congestion Charge signs). The charge is payable on a daily basis. The official site has maps and full details on pricing, when you need to pay and how to pay the charge.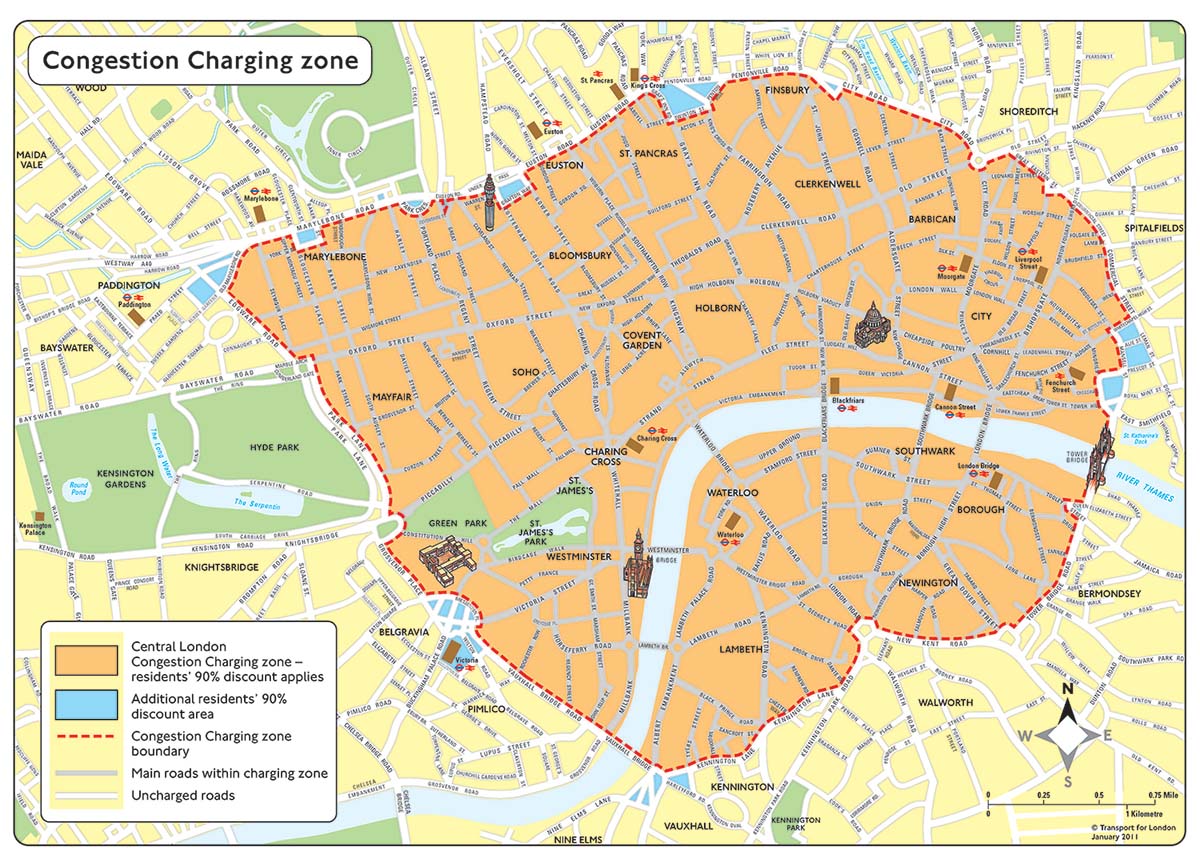 London's Ultra Low Emission Zone (ULEZ)

In a bid to improve air quality, the Ultra Low Emission Zone (ULEZ) has been expanded to cover all of Greater London. We're pleased to say that all the vehicles in our fleet meet the ULEZ emissions standards and are exempt from the ULEZ charge.

Dartford Crossing

Passing through the Dartford Tunnel? Please note that the small toll charge can no longer be paid at the barriers; drivers must pay online in advance or by midnight the following day. Find out how to pay the Dartford Crossing charge.
Driving rules in the United Kingdom
Which side of the road?
In the United Kingdom, please drive on the left side of the road.

Country driving laws
Mobile phones may only be used with a headset or hands-free device
Use the outside lane to overtake on motorways and dual carriageways
There is a congestion charge payable when driving in London
Zebra crossings (black and white stripes on the road) give pedestrians right of way to cross the road

Speed Limits

All speed signs will be in mph.

For a standard Avis rental vehicle with no trailers:
Urban areas: 30 mph (48 km/h)
Rural areas: 60 mph (96 km/h)
Motorways: 70 mph (112 km/h)

Unless indicated by road signs.

Child safety / Seatbelt laws
It is compulsory for the driver and all passengers to wear a seatbelt
Children aged under 12 or less than 135cm tall must be seated in an appropriate child restraint for their size

Please note - It is the child's parent / guardian or vehicle renter's responsibility to fit the child seat.

This road rules information is for provided for general guidance only. We endeavour to keep the information up to date and accurate, but any reliance you place on this information is at your own risk.