Welcome to Avis
145 Battersea Park Road
Battersea
London
SW8 4BX

Opening Times
Monday

08:00 - 16:00

Tuesday

08:00 - 16:00

Wednesday

08:00 - 16:00

Thursday

08:00 - 16:00

Friday

08:00 - 19:00

Saturday

08:00 - 13:00

Sunday

08:00 - 13:00
24-hour drop-off

Rent a car in Battersea Wandsworth with confidence. Full, fee-free cancellation guaranteed
Battersea is a busy neighbourhood in the south of London, located in the borough of Wandsworth. It's probably most famous for the imposing Battersea Power Station, a huge coal-fired power plant on the south bank of the River Thames. Car hire in Wandsworth and Battersea will allow you to explore the whole of England's capital, and even head out past the M25 to check out other destinations in the south of the country.
If you're looking to find the perfect hire car in London Battersea, you've come to the right place! Avis offers a wide selection of vehicles that are sure to suit your needs. So, whether you're renting for a special occasion, a business trip or a family holiday in London or beyond, our online booking service will ensure you find the best deals.

While you make your booking, you will also have the option of adding extras, including sat-nav to help you navigate your way around London with ease, child seats to give that additional peace of mind when travelling as a family, and flexible one-way car hire options should you travel further afield.

Our rental offices in Battersea are located on Battersea Park Road, a short walk from Battersea Park.
Click here for the returns map.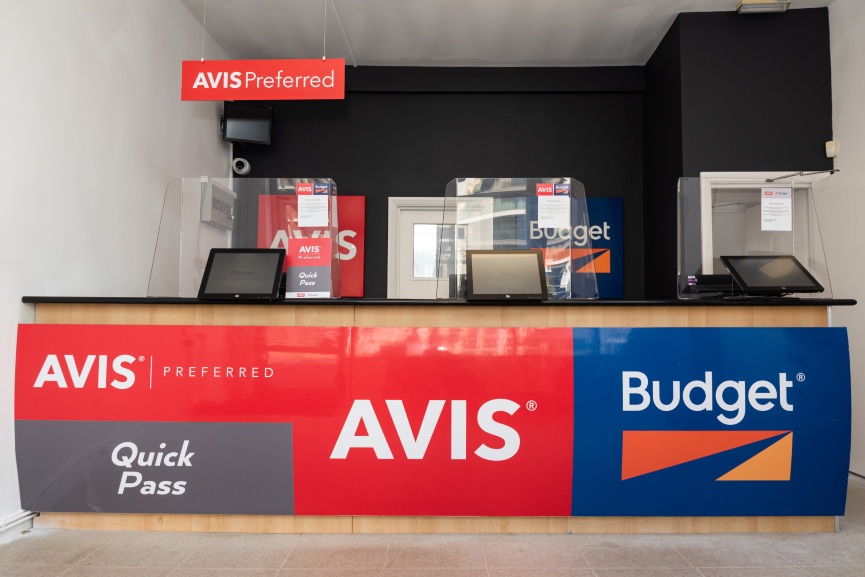 Popular airport locations in and around Battersea
Popular car rental locations in Battersea
Discover cars to rent in Battersea
What kind of vehicle do you need? A large SUV for a big family? An eco-friendly compact car to zip around the city? Whatever you're looking for, Avis car hire in London Battersea will have you covered. Our vehicles offer practicality, performance and comfort, so you can enjoy your trip as much as possible. Get in touch for more information about the exact models that are available.
Explore Battersea with your hire car
Hiring a car while you're in London is a convenient and flexible way to get around. There is so much to see in London so why not do it with the freedom of a hire car? Our car rental offices in Battersea are located on Battersea Park Road in the London Borough of Wandsworth. From here it's a short drive to the most exciting places in London.

Discovering London by car is a great way to enjoy this dazzling city of must-see museums, unique shopping and world-class dining. Drive straight across Chelsea Bridge to central London where sights including Hyde Park, Buckingham Palace and the British Museum are all within a short drive of our offices. A right-hand turn after Chelsea Bridge onto Grosvenor Road will whisk you in the direction of Westminster, Big Ben and Charing Cross.

Our offices are also well situated for exploring areas of southwest London. Follow the A3205 south west for areas such as Putney, Wimbledon and Richmond Park, renowned for their leafy green suburban feel, cute cafes, independent shops and family-friendly parks.
Top tips for driving in Battersea
Which side of the road?
In the United Kingdom, please drive on the left side of the road.

Country driving laws
Mobile phones may only be used with a headset or hands-free device
There is a congestion charge payable when driving in London
Use the outside lane to overtake on motorways and dual carriageways
Zebra crossings (black and white stripes on the road) give pedestrians right of way to cross the road

Speed Limits

All speed signs will be in mph.

For a standard Avis rental vehicle with no trailers:
Urban areas: 30 mph (48 km/h)
Motorways: 70 mph (112 km/h)
Rural areas: 60 mph (96 km/h)

Unless indicated by road signs.

Child safety / Seatbelt laws
It is compulsory for the driver and all passengers to wear a seatbelt
Children aged under 12 or less than 135cm tall must be seated in an appropriate child restraint for their size

Please note - It is the child's parent / guardian or vehicle renter's responsibility to fit the
child seat.

This road rules information is for provided for general guidance only. We endeavour to keep the information up to date and accurate, but any reliance you place on this information is at your own risk.
Road trips from Battersea
While vibrant London has an endless choice of things to do, a hire car will allow you to escape the hustle and bustle and explore further. With your own set of wheels, you can set your own itinerary.

Travelling with children? Take the M4 to join the M25 heading north towards Leavesden, to take in a Warner Bros Studio tour. Here the whole family can step into the world of Harry Potter and relive the magic of his wizarding world. If history and castles are your thing, journey west down the M4 to take a tour of the 11th century Windsor Castle. Favoured home of the Queen, you'll discover over 900 years of royal history.

The historic town of Canterbury is a picturesque place to recharge the batteries. Located less than 2 hours from London in Kent, take a stroll along the River Stour, visit the world-famous Cathedral and soak up the atmosphere of its medieval cobblestone streets. Alternatively, continue onwards to the seaside towns of Whitstable, Herne Bay and Margate, where you can dip your toes in the sea or fuel up on fresh seafood.
Battersea car rental FAQs
Can you hire a car by the day in London?
You can enjoy affordable rates when you book one-day car rental with Avis. Submit your trip details into the online booking form so you can see the available vehicles and their one-day car rental cost.
What is the best car to hire in Battersea?
If you are staying around Battersea or elsewhere within London, you may feel more comfortable in a compact model that will be easy to park. Heading out of the city on a longer trip? Consider a snazzy convertible from our Prestige range or give your family a comfortable ride in an SUV or family-sized saloon.
Don't forget the London Congestion Charge
This hire station is on the outskirts of the London Congestion Charge zone, but drivers entering central London must have permits when driving within the congestion zones (look out for the Congestion Charge signs). The charge is payable on a daily basis. The official site has maps and full details on pricing, when you need to pay and how to pay the charge.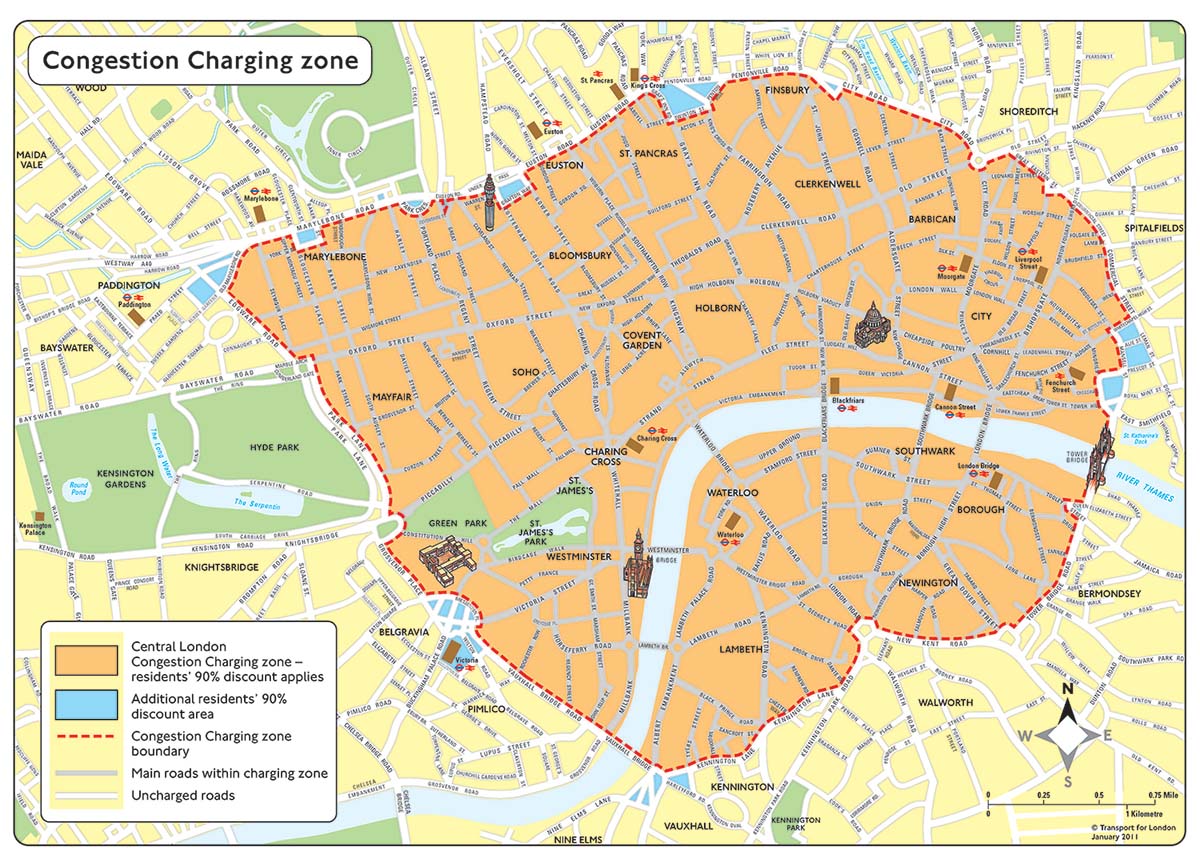 London's Ultra Low Emission Zone (ULEZ)

In a bid to improve air quality, the Ultra Low Emission Zone (ULEZ) has been expanded to cover all of Greater London. We're pleased to say that all the vehicles in our fleet meet the ULEZ emissions standards and are exempt from the ULEZ charge.

Dartford Crossing

You will see notifications about a charge as you pass through the Dartford Crossing. You don't need to do anything, or pay the fee in advance, as we will make the payment on your behalf. The crossing fee will be charged to the payment card registered to your rental within 14 days of the authority notifying us of the crossing, with no additional costs included.
Other Avis services in Battersea
What do you need to shift? Our van rental fleet spans small hire vans, perfect for that weekend DIY project; medium vans, well suited to hauling rolls of carpet, heavy floor tiles, or moving the kids to university; and large vans to accommodate some or all of your worldly goods.
Why choose Avis for your London Battersea car hire?
Fully flexible
Enjoy fee-free flexible booking with full cash refunds and no vouchers.

Savings on coverage
When you choose Avis Inclusive you can experience total peace of mind with no extras or surprises. Pay one upfront price for free Roadside Assistance Plus and 25% discount on comprehensive zero-excess cover.

Loyalty benefits
Join our free loyalty programme Avis Preferred, and benefit from priority service, discounts and more.
Safety first
From our well-maintained fleet to protecting your data, we take safety seriously. That's why we've partnered with Dettol® to ensure both hygienic rental locations and thoroughly cleaned vehicles.

Faster collection
Save time at the counter by registering your details in advance with our simple and free QuickPass. You could be on the road sooner than you think.

VIP treatment
Get priority counter service on collection with Avis Preferred. At our larger locations you can use our Avis app to go straight to your car where the keys will be waiting for you.