Welcome to Avis

Rent a car in Gran Canaria
Our Gran Canaria car rental services can be easily located on arrival at Las Palmas de Gran Canaria Airport, as well as in the island's capital, Las Palmas. We also have car hire offices at the popular seaside resorts of Playa del Inglés and Playa de Puerto Rico.
Set at the heart of a cluster of sunny islands off the coast of Morocco, Gran Canaria is the most populated of the Canaries and, after Tenerife, the most visited. Owing to its diminutive size, it takes less than an hour to drive along the coast from Las Palmas in the far north to Playa de Puerto Rico in the south. Hiring a car in Gran Canaria is by far the best way to access the Canary Island's 60km of pristine beaches, picturesque volcanic landscapes and UNESCO-protected pine forests.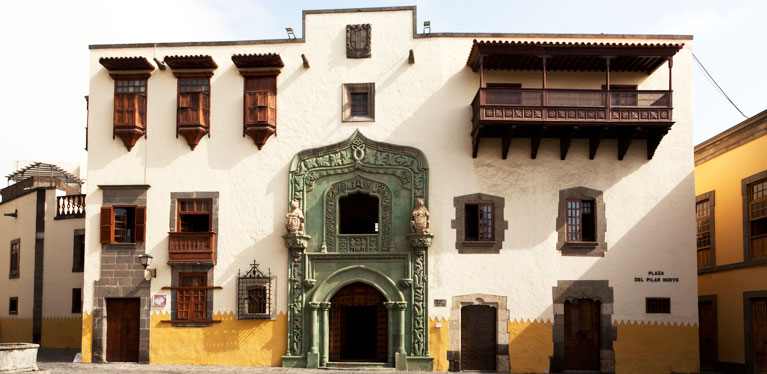 Why choose Avis for your Gran Canaria car hire?
Fully flexible
Enjoy fee-free flexible booking with full cash refunds and no vouchers.

Savings on coverage
When you choose Avis Inclusive you can experience total peace of mind with no extras or surprises. Pay one upfront price for free Roadside Assistance Plus and 25% discount on comprehensive zero-excess cover.

Loyalty benefits
Join our free loyalty programme Avis Preferred, and benefit from priority service, discounts and more.
Safety first
From our well-maintained fleet to protecting your data, we take safety seriously. That's why we've partnered with Dettol® to ensure both hygienic rental locations and thoroughly cleaned vehicles.

Faster collection
Save time at the counter by registering your details in advance with our simple and free QuickPass. You could be on the road sooner than you think.

VIP treatment
Get priority counter service on collection with Avis Preferred. At our larger locations you can use our Avis app to go straight to your car where the keys will be waiting for you.
Popular car hire locations in Gran Canaria
Exploring Gran Canaria
It's no secret that Gran Canaria's biggest draw is its sun-soaked shores. With temperatures that rarely dip below 19°C, the beaches are as popular in winter as they are in peak season. While the sheltered sandy swathes of Playa del Inglés and Playa de Puerto Rico are a magnet for families, the island has a string of pretty bays and quiet coves along its coastline for those seeking some privacy.
The basalt sands of Faneroque beach, nudged up against the dramatic dark cliffs that hem the island's west coast, are a quieter option, while the endless undulations of Maspalomas' dunes certainly have enough space for everyone. Some of the more remote bays, tucked modestly out of sight, welcome nudists—Guayedra's dark beach being one.
Populated from around 500 BC by cave-dwelling Guanche tribes, descendants of north Africa's Berbers, the little that remains of the island's early history can be explored in Las Palma's El Museo Canario. Among rudimentary pots and weapons, you'll find fascinating if not slightly macabre displays of early skulls and mummified bodies. For more of the island's later history, head to Casa de Colón. This ornate mansion, now a museum, is where Christopher Columbus is rumoured to have stayed in 1492 while his ship was repaired.
Gran Canaria was colonised by Spain in the 15th century, and a strong Iberian influence can be felt in the island's culture and cuisine. Its papas arrugadas with spicy mojo are likely relatives of Spanish patatas bravas (fried potatoes smothered in a tangy sauce), while the usual tapas suspects such as chipirones—crispy baby squid—and honey-drizzled aubergines star on beach-side menus across the island. Wash them down with locally distilled Arehucas Rum.
If you're hankering after something more strenuous than a lazy saunter along a beachfront promenade, head into the fragrant pine forests of the pristine Tamadaba Natural Park. Spanning sea cliffs and valleys, there are hiking trails to suit all levels of fitness. For a spectacular view that stretches all the way to Tenerife, head inland to Roque Nublo. An easy 30-minute hike through Parque Rural de Nublo from its car park delivers you to the 67m thrust of volcanic rock, and sprawling panoramas across the island.
Hire a car with Avis in Gran Canaria for unlimited access to the island's many beaches, charming coastal villages and sweeping nature reserves.