Welcome to Avis
Aeroporto Faro
Est Aeroporto Montenegro
Faro
8000 124

Opening Times
Monday

07:00 - 22:00

Tuesday

07:00 - 22:00

Wednesday

07:00 - 22:00

Thursday

07:00 - 22:00

Friday

07:00 - 22:00

Saturday

07:00 - 22:00

Sunday

07:00 - 22:00
24-hour drop-off

Rent a car at Faro Airport with confidence. Full, fee-free cancellation guaranteed
With an average of 300 sunny days per year, it's no wonder Faro is such a popular city for holiday-makers across Europe. Pack your bags and get ready to explore its cultural landmarks, ancient architecture and expansive beaches in your Avis hire car. The joys of endless sunshine, local cuisine, pristine beaches and bustling bars await.
Our car hire Faro Airport service is ready and waiting to accommodate you on your journey through the Algarve. Simply select from our extensive range of vehicles to find the perfect travel companion for your vacation in Faro. Our team offers a speedy check-in and drop-off service, so you can get on the road and enter 'vacation mode' as soon as possible.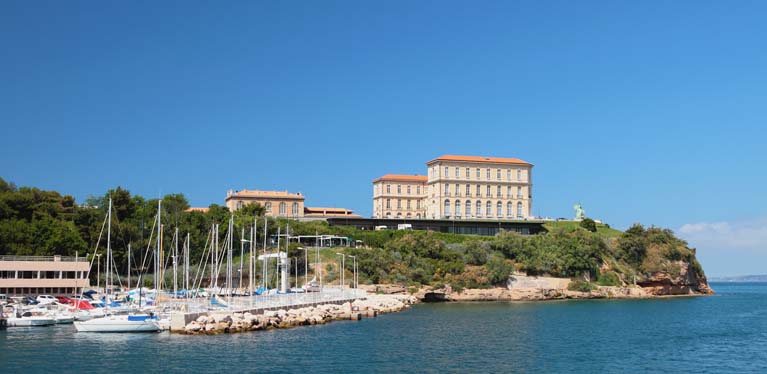 Top car hire locations around Faro Airport
Discover cars to rent at Faro Airport
Our car hire Faro Airport service offers a large variety of rental options. Small rental cars like the nifty Fiat 500 are ideal for cruising through the cobbled streets of Faro, while large rental cars like the Volkswagen Golf are perfect for cruising alongside the many pristine beaches of the Algarve.
Take the family out for a road trip to the Ria Formosa Nature Park in a vehicle from our range of large cars, estates and people carriers; cruise to the cliffs of Praia da Marinha in a spacious hatchback; or take a day trip to Ferragudo and Carvoeiro in a compact automatic like the Mercedes-Benz A-Class. The options are endless. Explore our car hire Faro fleet for a full range of options.
Plan your journey from Faro Airport
Although Faro airport is relatively small, it deals with thousands of French, German and British holiday-makers (amongst others) daily.
There are buses and other public transport options available from the airport itself but most tend to hire cars or use taxis to get to where they need to go.
The airport is located close to the main city and although small, Faro City is certainly worth a visit.
Once you land you'll find yourself right on the A22 motorway, making it an ideal starting point for your Algarve journey.

Draw into the medieval town of Faro with its narrow, cobbled streets that bustle with outdoor cafés. Head to Praia de Faro beach and splash around across both sea and lagoon. Back in town, come evening, you'll find alluring seafood restaurants and dozens of bars and clubs open until the small hours.
Top tips for driving in Faro
Which side of the road?
In Portugal, please drive on the right side of the road.

Country driving laws
Mobile phones may only be used with a headset or hands-free device
If you're caught committing a driving offence, the police can issue an on-the-spot fine
Do not use the horn in a built up area unless in danger
As you approach toll booths on motorways, don't use the green lanes. These are reserved for drivers using an automatic e-toll payment system. (Please speak to an Avis representative when collecting your rental car if you would like us to register you for this service)
Speed limits
All speed signs will be in km/h.
For a standard Avis rental vehicle with no trailers:
Urban areas: 50 km/h (31 mph)
Motorways: 120 km/h (74 mph)
Rural areas: 90 km/h (55mph)

Unless indicated by road signs.

Child safety / Seatbelt laws
It is compulsory for the driver and all passengers to wear a seatbelt
Children aged under 12 are not allowed to sit in the front seat
Children aged under 12 and less than 135cm must be seated in appropriate child restraint for their size

Please note – It is the child's parent/guardian or vehicle renter's responsibility to fit the child seat.

This road rules information is for provided for general guidance only. We endeavour to keep the information up to date and accurate, but any reliance you place on this information is at your own risk. Please refer to the Portugal Driving Guide for more information.
Beyond Faro with your hire car
There's much more to explore throughout the Algarve. Drive through whitewashed villages, like Alte, 34 miles to the north-west of Faro, and the storied town of Lagos (a great day trip destination, 55 miles to the west of Faro). Continue 20 miles from Alte and you will be deep in the Serra de Monchique mountains – hiking boots at the ready.
Especially pleasant beaches can be found on an island nature reserve just off the town of Tavira, 24 miles to Faro's north-east.
Whether you are heading for a specific beach destination or you want to keep your options open and take to the open road, with an Avis hire car you can explore Portugal's captivating landscapes with ease. Enjoy the flexibility of one-way car rental and out-of-hour returns, or add on features such as child seats for the safety of your whole family.
Why choose Avis for your Faro Airport car hire?
Fully flexible
Enjoy fee-free flexible booking with full cash refunds and no vouchers.

Savings on coverage
When you choose Avis Inclusive you can experience total peace of mind with no extras or surprises. Pay one upfront price for free Roadside Assistance Plus and 25% discount on comprehensive zero-excess cover.

Loyalty benefits
Join our free loyalty programme Avis Preferred, and benefit from priority service, discounts and more.
Safety first
From our well-maintained fleet to protecting your data, we take safety seriously. That's why we've partnered with Dettol® to ensure both hygienic rental locations and thoroughly cleaned vehicles.

Faster collection
Save time at the counter by registering your details in advance with our simple and free QuickPass. You could be on the road sooner than you think.

VIP treatment
Get priority counter service on collection with Avis Preferred. At our larger locations you can use our Avis app to go straight to your car where the keys will be waiting for you.
Faro Airport car rental FAQs
Can I cancel my booking?
Yes. If you are using our car hire Faro Airport service (or rent a car via any of our Avis rental locations), your refund will be processed in full immediately and should reach your account within 5 working days – should you need to a cancel a booking. See our flexible cancellation policy for more information.
What are the age requirements for hiring a rental car at Faro Airport?
To drive our vehicles, you – and all your drivers – must be at least 21 years old and have held a full valid driver's licence for at least ½ year at the start of your rental. If you – or one of your drivers – are under the age of 25 when the vehicle is collected, a young driver surcharge will apply to each of you. There are no age restrictions as long as you have held a full valid driver's licence for at least ½ year.
Can I pick up my rental car at Faro Airport and return it at another location?
Yes, with the Avis one-way rental that's not a problem. Pick up your one-way rental car from our car hire Faro Airport location (or any of our locations throughout Europe) and return it at another rental location at the end of your trip.
What measures does Avis take to ensure my safety?
We take the utmost care to provide the highest levels of safety at our service locations and in our vehicles. This includes using counter screens to observe social distancing protocols at our car hire Faro Airport service location, providing hand sanitisers, and carefully cleaning every vehicle before each rental – with special attention paid to steering wheels, indicators, dashboards, hand grips, in-car entertainment controls, cup holders, centre consoles, and all door handles both inside and out. Read the Avis Safety Pledge for more info.