Welcome to Avis
Car rental from Faro Airport
We've made hiring a car from Faro Airport really easy, so you can hit the open road as soon as you touch down. You'll find the Avis counter in arrivals on the lower floor.

Your journey starts here
The moment you slide into the seat of your shiny, new hire car is where it all begins. Whether you fancy a cute compact, homely hatch, sassy saloon or something even more luxurious, you can unlock the perfect model for your car hire in Portugal.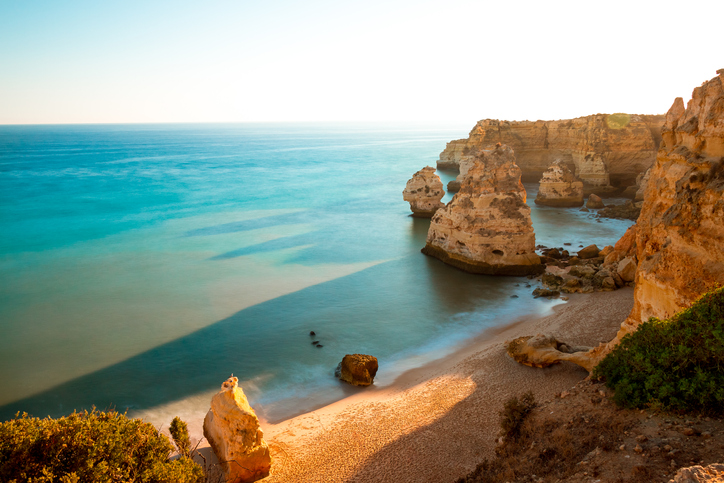 Address & Contact Details
Aeroporto Faro, Est Aeroporto Montenegro, Faro, 8000 124. Tel: 351 289 810 120

Opening Times
| | |
| --- | --- |
| Monday | 08:00 - 21:00 |
| Tuesday | 08:00 - 21:00 |
| Wednesday | 08:00 - 21:00 |
| Thursday | 08:00 - 21:00 |
| | |
| --- | --- |
| Friday | 08:00 - 21:00 |
| Saturday | 08:00 - 21:00 |
| Sunday | 08:00 - 21:00 |
Plan your trip from Faro Airport
Draw into the medieval town of Faro with its narrow cobbled streets that bustle with outdoor cafés. Head to Praia de Faro beach and splash around across both sea and lagoon. Back in town, come evening find alluring seafood restaurants and dozens of bars and clubs open until the small hours.

Beyond Faro
There's much more to explore throughout the Algarve. Drive through whitewashed villages, like Alte, 34 miles to the northwest of Faro, and the storied town of Lagos (a great daytrip destination, 55 miles to the west of Faro). Continue 20 miles from Alte and you will be deep in the Serra de Monchique mountains, hiking boots at the ready.

Especially pleasant beaches can be found on an island nature-reserve just off the town of Tavira, 24 miles to Faro's northeast.


Discover more …
We know getting the small details right can make a big difference, so here are some trusted travel tips to help you enjoy your journey from the gateway to the Algarve.

Portugal driving guide
Want a quick guide to the rules of Portuguese roads? We've unlocked them for you here.

Stay on the right side of the road
Portuguese drive on the right. It sounds obvious, but it's easy to forget if you usually drive on the left. Naturally, your hire car will be left hand drive.

Worried you'll get lost?
To make your journey even easier, we can include a sat nav with your car so you can relax.


The road is yours
Take your time

It's your moment to unwind, so take your time exploring Faro's charming surrounding beaches, pavement cafes and sights. If you are in a hurry, remember the speed limit is 120 kilometres (74 miles) per hour on motorways. But don't go too slow. There's also a minimum speed limit of 50 kilometres (31 miles) per hour.

Return your car when it suits you
You can return your hire car out of hours, because we understand flights run through the night. Just tell us in advance.