Welcome to Avis

Rent a car in Dubai, UAE
Whether you're looking for a luxurious retail trip to a glittering shopping mall or a more traditional experience at one of Dubai's bustling souqs, this city is world-renowned as a shopping heaven.
However, there's much more to Dubai than designer handbags. Rent a car in Dubai and venture out into the surrounding desert where you can immerse yourself in nature with a camel ride or even a stunning hot air balloon adventure. If you're more interested in city life than the great outdoors, you won't be disappointed in Dubai thanks to its myriad options for dining out, cultural activities and nightlife.
Below, we have listed the most conveniently located Avis stations around Dubai. Please follow the links to find bespoke information for each location. This information includes a map and address of locations, contact numbers, opening and closing times and more. Don't forget you can book your Dubai car rental from Avis at any point using the booking panel on this page.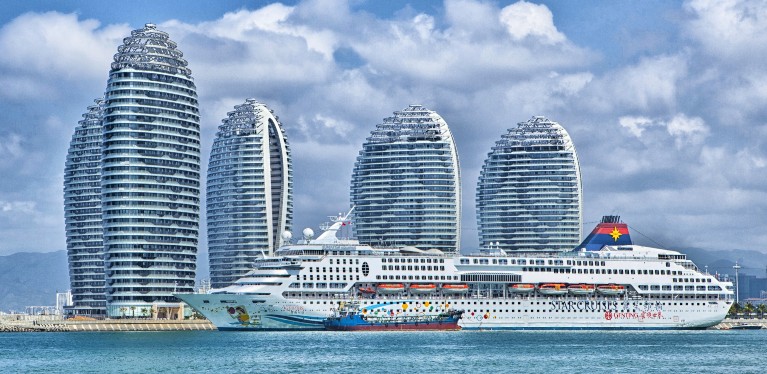 Popular Avis Stations in Dubai
Avis car rental in Dubai
The second largest of the United Arab Emirates (UAE), this Persian Gulf emirate excels in every respect. Peel back the layers of luxury and you'll also discover a traditional heart and the beauty of the desert. Explore it all with the comfort and flexibility of Avis car rental in Dubai.

Weather in Dubai
It's hot here. Seriously hot. Even in winter, the temperature hovers around 25 ºC. In summer, it rises to 40 ºC with high humidity. The only way to hire a car in Dubai is door-to-door in air-conditioned comfort.

With Avis car hire in Dubai, you can do just that, in everything from a compact city car to an SUV. We can also provide you with optional child seats, satellite navigation and roof racks. When it's time to leave, you can return your car to any Avis car hire location at a time that's convenient for you.
Explore Dubai with Avis car rental
The Old Town
Formally established in 1833, the astonishing rise of the Emirate of Dubai is plain to see. However, just forty years ago, before the oil began to flow, it was a still a modest coastal trading post.
Rent a car and discover the old town of Bur Dubai which grew on the south bank of the 'Creek' and is now a fascinating mix of Emirati architecture, immigrant culture, modern shopping and souks. At the mouth of the Creek is the Al-Bastakiya quarter, a carefully restored warren of Arabian alleyways with a skyline of traditional wind towers.
On the north bank is Deira, the old commercial centre, whose many old souks include finely worked gold as well as heady and colourful spices. On the Creek itself is the old Dhow Wharfage, where hundreds of traditional Arab dhows stand in evocative contrast to the 21st century city.

The Dubai Skyline
The oil discovered here in 1966 has fuelled one of the most phenomenal building projects in history. Emerging from the desert is a shimmering city that strives for excellence in every respect.
Here, you'll find the world's tallest building, the Burj Khalifa, the world's most expensive hotel, the landmark Burj al Arab, and some of the most exclusive shopping and fine dining venues on the planet. All ready to be discovered when you hire a car in Dubai.

Sheikh Zayed Road
The aim was to create the world's most fabulous resort for the world's most fabulously wealthy people. To appreciate the scale and audacity of this undertaking, simply travel the length of Sheikh Zayed Road.
This links the offset symmetry of the Emirates Towers, the Burj Khalifa with its dancing light fountain, the marina, the new epicentre of the city, and the famous man-made Palm Islands.
Things to do in Dubai with your Avis car rental
Shopping
Thanks to low import duties and a huge range of products, one of the most popular activities is shopping. Venues range from traditional souks to dazzling modern plazas with shops, boutiques, restaurants and spas. Fittingly, one of the city's main annual events is the shopping festival in January.
Art Dubai, an annual art fair attracting artists from around the world, usually takes place in the spring.

On and in the water
Being a coastal city, there's lots to do both on and in the water and Avis car rental in Dubai makes it easy. The white, sandy beaches offer a break from the pace of the city and ocean temperatures reach 35 ºC in the summer months. You can charter a yacht, swim with dolphins, water ski, jet ski and scuba dive. For something more sedate, take a cruise on the Gulf or try your hand at deep-water fishing.

Sport
Sport in general is popular here, and the desert climate is no obstacle. There are numerous golf courses, all perfectly watered, plus a year-round indoor ski resort. The city plays host to a number of major international events in tennis, golf and horse racing. For something more traditional, join up with the locals for camel racing, long-boat racing and falconry.
Driving and the desert
Outside the city, there's an excellent road infrastructure throughout the UAE. The interior of the country has the highest mountain range in eastern Arabia as well as waterfalls, oases and fascinating cliff-face fossils.

Found on the Persian Gulf coast of the UAE, Dubai shares borders with Abu Dhabi in the south, Sharjah in the northeast, and the Sultanate of Oman in the southeast. Lying in the Arabian Desert, Dubai is well-known for its surrounding landscape which is highlighted by sandy desert dunes that are either clean and white, or tinged red with iron oxide. If you want to take your car rental in Dubai further, head out to the Western Hajar Mountains, which sit on Dubai's border with Oman at Hatta and have peaks which rise to 1,300 metres.

Around the city itself, the fine white dunes made from coral and shell are the perfect location for a desert safari. A number of local companies offer off-road tours where you can 'bash the dunes' with quads and 4x4s, learn to ride a camel, ski on sand and spend the night beneath a starlit sky. Featuring wild grass and date palms, Dubai's desert is home to hyenas, foxes, falcons and Arabian oryx, as well as a wide array of migratory bird species which make their way through Dubai on migration between Europe, Asia and Africa. If you are in search of marine life, take your car rental down to the Dubai coast where tropical fish, jellyfish, coral, dolphins, whales, sharks and turtles can all be spotted.

When you hire a car in Dubai you will find five main routes connect the city to other towns and emirates. With Avis we have the perfect car rental in Dubai to match your specific needs, so you can fully explore Dubai and its surrounding area.