Welcome to Avis
Car Hire at Luton Airport
Hire a car from London Luton Airport
When you pick up your car hire from Luton Airport, the road is yours. Surrounded by some of the country's most well-connected motorways, Luton has easy access to London and other major UK destinations.

The Avis car rental desk at Luton Airport is easy to find. Once there, our friendly staff will sort you out with a hire car so you can set off quickly.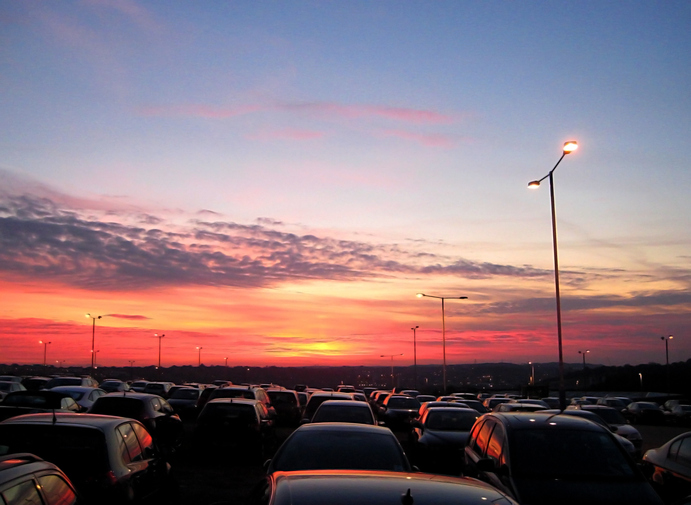 Address & Contact Details
London Luton Airport, Presidents Way, Luton, LU2 9NL. Tel: 03445446021

Opening Times
| | |
| --- | --- |
| Monday | 08:00 - 16:00 |
| Tuesday | 08:00 - 16:00 |
| Wednesday | 08:00 - 16:00 |
| Thursday | 08:00 - 16:00 |
| | |
| --- | --- |
| Friday | 08:00 - 16:00 |
| Saturday | Closed |
| Sunday | Closed |
How to collect and return your car rental at Luton Airport
Collecting your vehicle
Our rental station is located within the car hire centre which is a short distance away from the main terminal building, we operate a regular free shuttle bus that can transfer you there.

The shuttle bus is available from Bus Stop Bay C which is located at the pick-up and drop off area outside the arrivals concourse. Directions to the pick-up area are clearly signposted throughout the terminal building.

Returning your vehicle
The airport is just off the A505 and junction 10 of the M1. It's about 30 miles from London, 25 miles from Milton Keynes, 90 miles from Birmingham, 50 miles from Oxford, 35 miles from Cambridge and 22 miles from Bedford.

The airport is also just 5 minutes from the M1 and 15 minutes from the M25 (about 2 miles away) and is easily accessible from the A1.
Your car hire services in Luton and optional extras
As a company we aim to make your journey to and from the airport as smooth as possible. Here are just some of the services we provide.

Avis Preferred: Join our customer loyalty programme and get even more out of our car hire service. With pre-prepared paperwork and our 3-Minute Promise, you'll be in your car in no time.

Out-of-hours return: If you arrive before or after our opening hours, just park in an Avis bay and pop the keys in the key safe. Staff will check the car after opening in the morning.

Breakdown assistance: We pride ourselves on our servicing standards and are sure you'll have no problems with your vehicle. In the event of a breakdown however, you just need to contact our team and we'll have you back on the road before you know it.

Optional extras

Child seats: We can provide suitable in-car seating for younger travellers – just let us know your requirements when you book your car. Please note that child seats are a legal requirement in the UK for any passengers under 12 years of age and 135 cm in height.

Satellite navigation: Don't spend your holiday pouring over maps! With our satellite navigation option you'll be all set to reach your destination faster.

Where to go from Luton Airport
Luton Airport is one of the UK's busiest airports and a gateway to many areas across the UK. Whether or not you have just arrived in the country, the Avis car hire team is ready and waiting to hand over the keys so you can head off on your onward journey with comfort and ease.

Luton Airport has convenient access to both the M1 and M25 motorways, with London situated just 30 miles to the south. Hertfordshire is a 10-mile drive to the southeast, while Cambridge is an hour's drive north. Harry Potter fans can walk in the footsteps of the wizard himself on a Warner Bros. Studio Tour, and the fun can continue for the whole family at Whipsnade – the UK's largest zoo – both within 30 minutes of Luton Airport.

You can also use your hire car to explore the charming countryside town of Luton with its diverse range of attractions and activities, or discover the beauty and tranquillity of the Chilterns and Dunstable Downs for impressive views of the English countryside.
Rent with Avis for Luton Airport car hire on your terms. Here's what to expect:
Fully flexible car hire
Amend or cancel your booking for free should your plans change, and get a full refund.



Price Promise
You'll always get our best prices when booking on this site, or we'll refund the difference.

Peace of mind vehicle cover
Our Comprehensive Zero-Excess cover product means no need to pay or claim.



Our safety pledge is our commitment to keeping you safe
We've partnered with Reckitt Benckiser, Columbia University and Hip Hop Public Health to ensure we take every step we can to maintain your safety.

Avis Inclusive
Enjoy worry-free rental with our inclusive rental package. For one upfront price, get free Roadside Assistance Plus and zero-excess cover at a 25% discounted rate.

Digital check-in
Get to your car quickly and safely with our digital check-in service. Reduce your time spent at the counter by providing your details in advance.

Avis Preferred tier extensions
We've extended our Avis Preferred tier statuses for an additional year, so you won't lose out on any of the benefits you've acquired over time.


VIP treatment
Get priority counter service with Avis Preferred. And with the Avis app, at our larger locations you can go straight to your car where they keys will be waiting.
Don't forget the London Congestion Charge
Drivers entering central London must have permits when driving within the congestion zones between 7am and 10pm on Monday to Friday, Saturday and Sundays (look out for the Congestion Charge signs). The charge is payable on a daily basis. The official site has maps and details on how to pay the charge.

Dartford Crossing
You will see notifications about a charge as you pass through the Dartford Crossing. You don't need to do anything, or pay the fee in advance, as we will make the payment on your behalf. The crossing fee will be charged to the payment card registered to your rental within 14 days of the authority notifying us of the crossing, with no additional costs included.
Driving rules in United Kingdom
Which side of the road?
In the United Kingdom, please drive on the left side of the road.

Country driving laws
Mobile phones may only be used with a headset or hands-free device
There is a congestion charge payable when driving in London
Use the outside lane to overtake on motorways and dual carriageways
Zebra crossings (black and white stripes on the road) give pedestrians right of way to cross the road

Speed Limits
All speed signs will be in mph.

For a standard Avis rental vehicle with no trailers:
Urban areas: 30 mph (48 km/h)
Motorways: 70 mph (112 km/h)
Rural areas: 60 mph (96 km/h)
Unless indicated by road signs.

Child safety / Seatbelt laws
It is compulsory for the driver and all passengers to wear a seatbelt
Children aged under 12 or less than 135cm tall must be seated in an appropriate child restraint for their size

Please note - It is the child's parent / guardian or vehicle renter's responsibility to fit the child seat.

This road rules information is for provided for general guidance only. We endeavour to keep the information up to date and accurate, but any reliance you place on this information is at your own risk.