Welcome to Avis
London Luton Airport
Presidents Way
Luton
LU2 9NL

Opening Times
Monday

07:00 - 22:00

Tuesday

07:00 - 22:00

Wednesday

07:00 - 22:00

Thursday

07:00 - 22:00

Friday

07:00 - 22:00

Saturday

08:00 - 16:00

Sunday

08:00 - 20:00
24-hour drop-off

Rent a car at Luton Airport with confidence. Full, fee-free cancellation guaranteed
When you pick up your car hire from Luton Airport, the road is yours. Surrounded by some of the country's most well-connected motorways, Luton has easy access to London and other major UK destinations.
London Luton Airport is situated 1.5 miles east of the charming city centre of Luton. The airport offers both international and domestic flights, making it an ideal start- or end-point for your next British road trip.
Avis car hire at Luton Airport couldn't be easier. Upon arrival, follow the 'car hire centre bus' signs. Exit the terminal building and proceed to Bus Stop C at the bus station. A short and frequent shuttle service will take you to the car hire centre.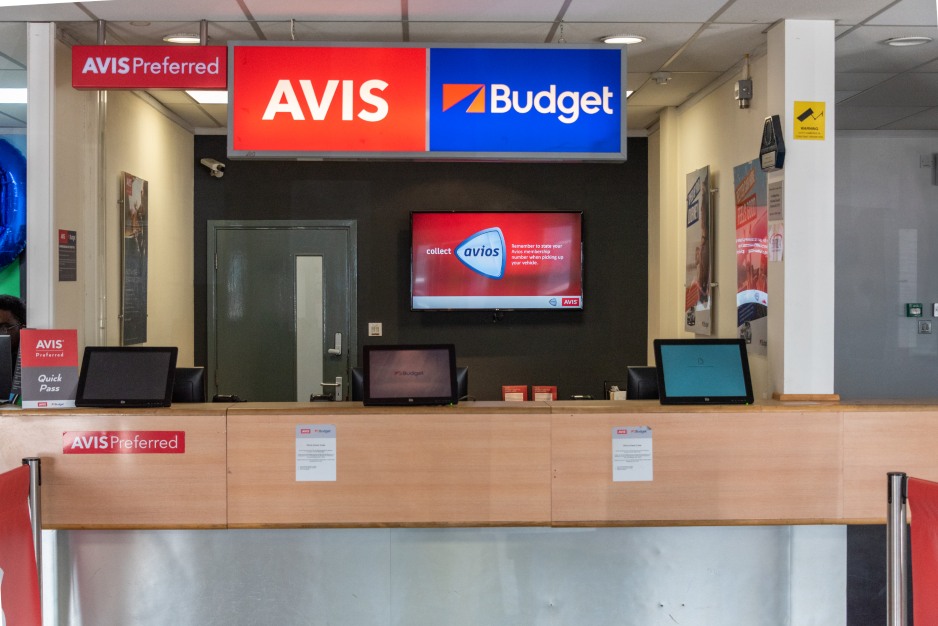 Top car hire locations around Luton Airport
Discover cars to rent at Luton Airport
A car rental from Luton Airport is the perfect start to your British getaway. Collect your rental car from Luton Airport and take a day trip to London in a cruisy and compact Fiat 500 – perfect for navigating those busy streets and tight turns in style. Perhaps a trip to the nearby town of Cambridge in the comfortable Volkswagen Polo is on the cards.
Or better yet, a trip to Oxford in a spacious SUVs like the Vauxhall Crossland or Seat Arona would make for an idyllic day out. Whatever the occasion, we've got you covered with an extensive range of small rental cars, mid-size vehicles, large cars, estates and people carriers to fit the whole family. Browse our Avis UK Car Hire Fleet to find the perfect vehicle for your getaway.
Plan your journey from Luton Airport
Luton Airport is one of the UK's busiest airports and a gateway to many areas across the UK. Once you've landed, our car rental Luton Airport service will be ready and waiting. Select your hire car from our large UK rental fleet to set off on your next adventure.
Getting from Luton Airport to Luton's town centre couldn't be easier – simply take a short six-minute drive west of Luton Airport via Kimpton Road (A505). Explore the idyllic countryside town of Luton and its quiet charms or hit the road to explore the surrounding area.
Luton Airport also has convenient access to both the M1 and M25 motorways, with London situated just 30 miles to the south. Hertfordshire is a 10-mile drive to the south-east, while Cambridge is an hour's drive north. Harry Potter fans can walk in the footsteps of the wizard himself on a Warner Bros. Studio Tour, and the fun can continue for the whole family at Whipsnade – the UK's largest zoo – both within 30 minutes of Luton Airport.
Top tips for driving in Luton
Which side of the road?
In the United Kingdom, please drive on the left side of the road.

Country driving laws
Mobile phones may only be used with a headset or hands-free device
There is a congestion charge payable when driving in London
Use the outside lane to overtake on motorways and dual carriageways
Zebra crossings (black and white stripes on the road) give pedestrians right of way to cross the road

Speed Limits
All speed signs will be in mph.

For a standard Avis rental vehicle with no trailers:
Urban areas: 30 mph (48 km/h)
Motorways: 70 mph (112 km/h)
Rural areas: 60 mph (96 km/h)
Unless indicated by road signs.

Child safety / Seatbelt laws
It is compulsory for the driver and all passengers to wear a seatbelt
Children aged under 12 or less than 135 cm tall must be seated in an appropriate child restraint for their size

Please note - It is the child's parent/guardian or vehicle renter's responsibility to fit the child seat.

This road rules information is for provided for general guidance only. We endeavour to keep the information up to date and accurate, but any reliance you place on this information is at your own risk. Please see our UK driving rules guide for more info.
Beyond Luton with your hire car
While many travellers to Luton will bypass the town completely on their way to its international airport, there are a number of charming attractions to visit in and around the town. Collect your Luton car rental and get exploring!
Take a drive out to Stockwood Park and visit Luton's Discovery Centre to learn all about the town's local history, and visit its picturesque Victorian Greenhouses and Discovery Galleries.
Wardown Park is another scenic spot ideal for a day trip. Featuring a boating lake on its east side and meticulously-tended garden beds that blossom in bright colours through spring and summer, Wardown Park is the perfect place to while away a day.
Beyond Luton, the excitement of London awaits. Only 30 miles south of Luton, the history, culture, theatre, iconic monuments and many tourist attractions of London can all be reached via a comfortable ride in your Luton rental car.
Luton is also conveniently situated halfway between Oxford and Cambridge – making it an ideal location for day trips to either (or both) cities.
Whatever your travel plans, Luton is an idyllic starting point to explore the quintessentially British countryside of south-east England.
Why choose Avis for your Luton Airport car hire?
Fully flexible
Enjoy fee-free flexible booking with full cash refunds and no vouchers.

Savings on coverage
When you choose Avis Inclusive you can experience total peace of mind with no extras or surprises. Pay one upfront price for free Roadside Assistance Plus and 25% discount on comprehensive zero-excess cover.

Loyalty benefits
Join our free loyalty programme Avis Preferred, and benefit from priority service, discounts and more.
Safety first
From our well-maintained fleet to protecting your data, we take safety seriously. That means before each rental our vehicles are safety checked and cleaned in line with hygiene protocols.

Faster collection
Save time at the counter by registering your details in advance with our simple and free QuickPass. You could be on the road sooner than you think.

VIP treatment
Get priority counter service on collection with Avis Preferred. At our larger locations you can use our Avis app to go straight to your car where the keys will be waiting for you.
Luton Airport car rental FAQs
Can I cancel my booking?
Yes. If you are using our car hire Luton Airport service (or rent a car via any of our Avis rental locations), your refund will be processed in full immediately and should reach your account within 5 working days – should you need to a cancel a booking. See our flexible cancellation policy for more information.
What are the age requirements for hiring a rental car at Luton Airport?
To drive our vehicles, you – and all your drivers – must be at least 21 years old and have held a full valid driver's licence for at least ½ year at the start of your rental. If you – or one of your drivers – are under the age of 25 when the vehicle is collected, a young driver surcharge will apply to each of you. There are no age restrictions as long as you have held a full valid driver's licence for at least ½ year.
Can I pick up my rental car at Luton Airport and return it at another location?
Yes, with the Avis one-way rental that's not a problem. Pick up your one-way rental car from our car hire Luton Airport location (or any of our locations throughout Europe) and return it at another rental location at the end of your trip.
What measures does Avis take to ensure my safety?
We take the utmost care to provide the highest levels of safety at our service locations and in our vehicles. This includes using counter screens to observe social distancing protocols at our car hire Luton Airport service location, providing hand sanitisers, and carefully cleaning every vehicle before each rental – with special attention paid to steering wheels, indicators, dashboards, hand grips, in-car entertainment controls, cup holders, centre consoles, and all door handles both inside and out. Read the Avis Safety Pledge for more info.
Don't forget the London Congestion Charge
Luton Airport is not in the London Congestion Charge zone, but drivers entering central London must have permits when driving within the congestion zones (look out for the Congestion Charge signs). The charge is payable on a daily basis. The official site has maps and full details on pricing, when you need to pay and how to pay the charge.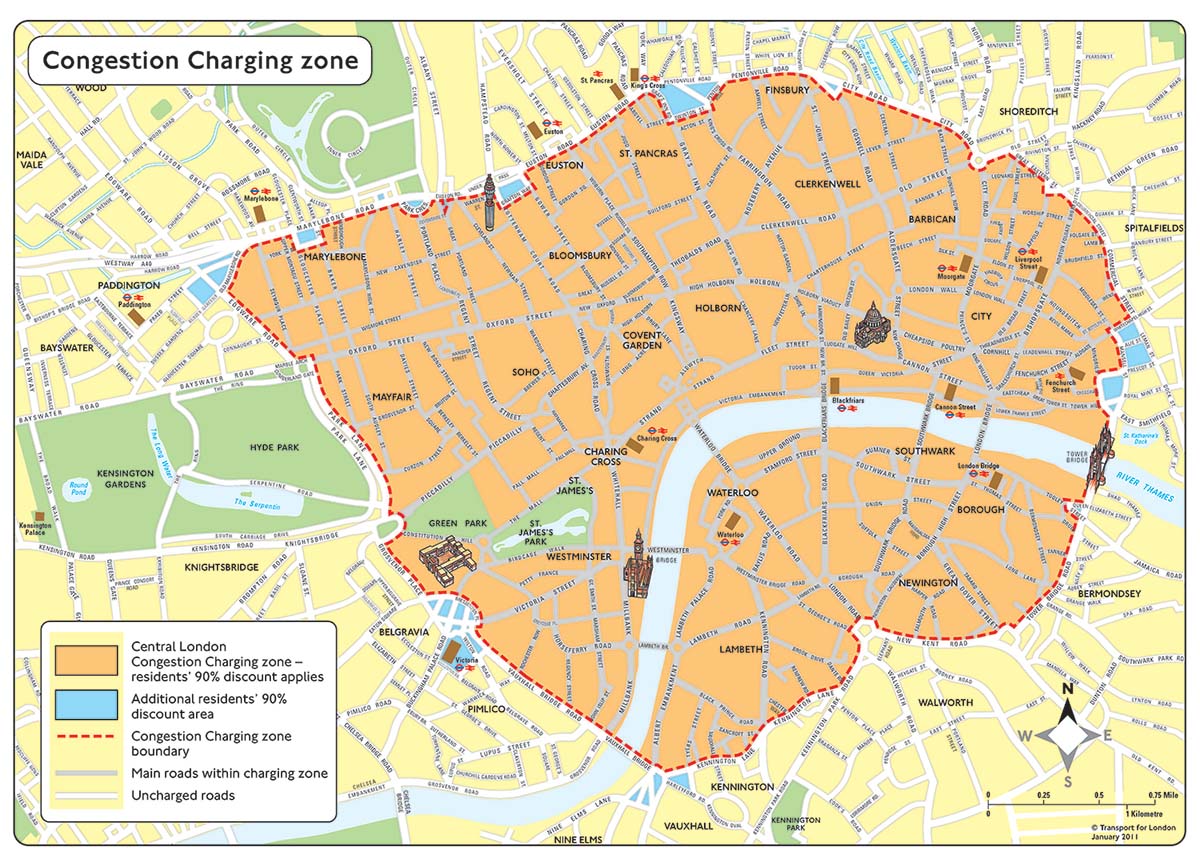 London's Ultra Low Emission Zone (ULEZ)

In a bid to improve air quality, the Ultra Low Emission Zone (ULEZ) has been expanded to cover all of Greater London. We're pleased to say that all the vehicles in our fleet meet the ULEZ emissions standards and are exempt from the ULEZ charge.

Dartford Crossing

You will see notifications about a charge as you pass through the Dartford Crossing. You don't need to do anything, or pay the fee in advance, as we will make the payment on your behalf. The crossing fee will be charged to the payment card registered to your rental within 14 days of the authority notifying us of the crossing, with no additional costs included.