Welcome to Avis

Rent a car in Brescia, Italy with confidence. Full, fee-free cancellation guaranteed.
Whether you are passionate about history and culture, an admirer of nature or a veritable foodie, hire a car in Brescia to discover the city and its surrounding province.
Find our car rental in Brescia, not far from the city centre. When you arrive you'll find our team will be waiting to hand over the keys to your chosen vehicle. Arriving after office hours? Let us know in advance and we'll arrange everything for you.

Planning a one-way trip? At Avis we offer seamless one-way car hire. Simply book your destinations in advance via our booking form and we will make sure that your rental pick up and drop off goes smoothly – no matter where you plan to go.
With Avis car hire in Brescia you can make the most of this lively city as well as explore the incredible landscapes beyond.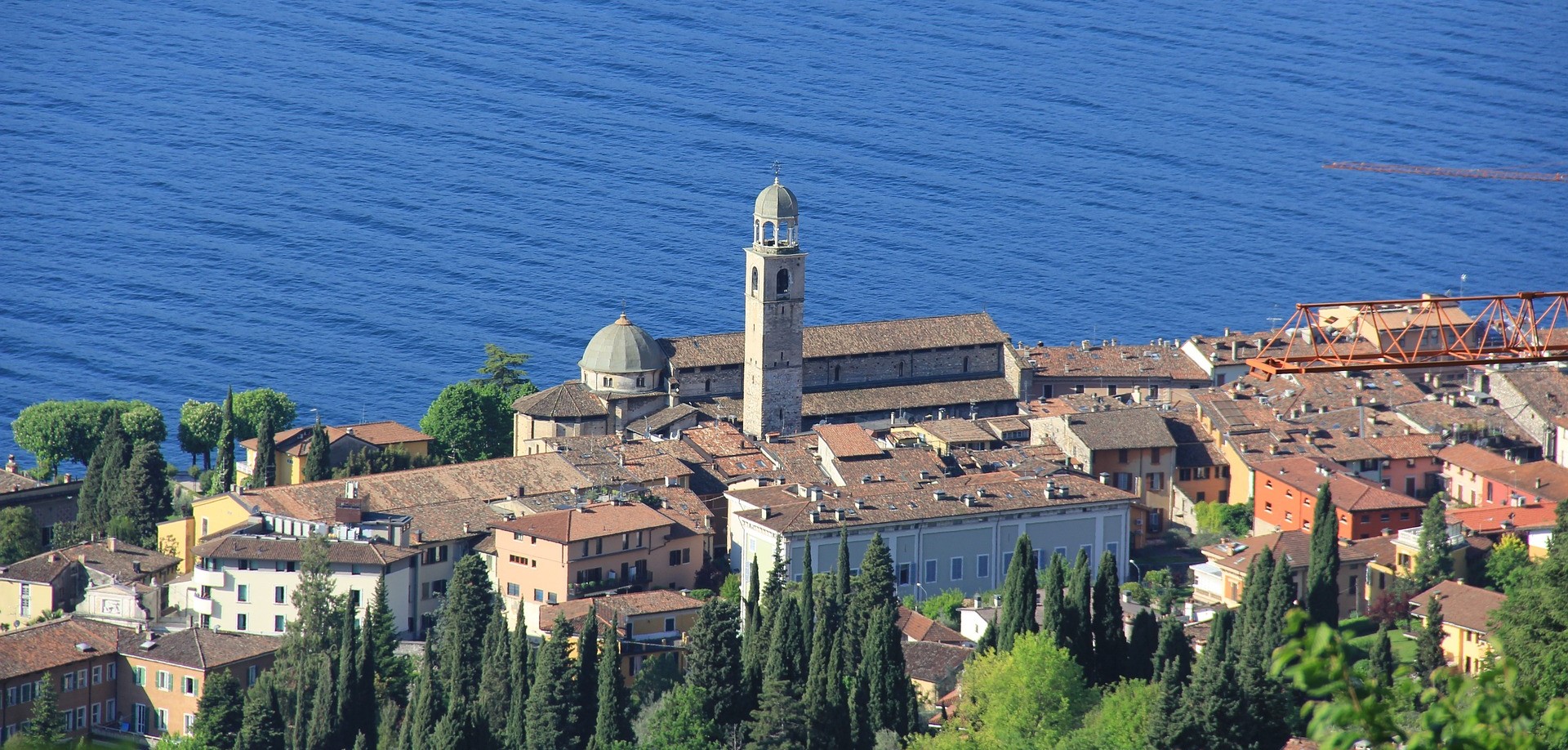 Popular car rental locations in Brescia
Popular airport locations in and around Brescia
Explore Brescia with your hire car
Nestled in the Lombardy region of northern Italy, between Lake Garda and Lake Iseo, Brescia is home to beautifully preserved UNESCO World Heritage Sites, and is surrounded by magnificent landscapes and soaring mountainscapes.
A stroll in Brescia's old town will bring you to the city's main squares and monuments, notably the Piazza Vittoria with its neoclassical architecture and the Piazza Loggia, home to a Renaissance-style palace carved out of marble and the Torre dell'Orologio (Clock Tower), emblem of the city.
Brescia is the only city in Italy to house two cathedrals, the Duomo Nuevo, resplendent in Baroque marble, and the circular Romanesque Duomo Vecchio. Walk up to the top of Cidneo hill to Brescia's Castle to see superb panoramic views of the city.
Brescia also boasts an extensive range of establishments where you can sample the city's signature aperitif known as a Pirlo, a classic cocktail that's enjoyed with local cheeses.
Get the best out of the city and its surrounds with an Avis hire car and use it as a jumping off point for exploring Italy's renowned lake district.
Top tips for driving in Brescia
Which side of the road?
In Italy, please drive on the right side of the road.

Country driving laws
Mobile phones may only be used with a hands-free device
Use the outside lane to overtake on motorways and dual carriageways
There are historical areas in which you cannot drive. Look out for "Zona traffico limitato"
Dipped headlights must be used in poor daylight visibility when driving on motorways, dual carriageways, and rural roads
Do not use the horn in a built up area unless in danger

Speed limits

All speed signs will be in km/h.

For a standard Avis rental vehicle with no trailers:
Urban roads: 50 km/h (31 mph)
Secondary extra-urban roads: 90 km/h (56 mph)
Motorways: 130 km/h (80 mph)
Urban highways: 70 km/h (44 mph)
Main extra-urban roads (Expressways): 110 km/h (68 mph)
Unless indicated by road signs.

Be aware of changes to speed limits displayed on road signs due to adverse weather conditions.

Child safety/Seatbelt laws
It is compulsory for the driver and all passengers to wear a seatbelt
Children weighing up to 9 kg must be seated in a rear-facing child restraint, in the back of the car only
Children aged under 12 and less than 150 cm tall must be seated in an appropriate child restraint for their size

Please note - It is the child's parent/guardian or vehicle renter's responsibility to fit the child seat.

This information regarding road is provided for general guidance only. We endeavour to keep the information up to date and accurate, but any reliance you place on this information is at your own risk.
If you want to learn more about driving in Brescia, see the full Italy Road Rules guide.
Road trips from Brescia
Brescia is the perfect jumping off spot for circumnavigating Italy's northern lakes and historic towns.
Lake Garda
The shoreline of Lake Garda, Italy's largest lake, is situated less than an hour's drive from Brescia. It spans three Italian provinces, Verona, Brescia and Trentino. The lake is surrounded by mountains, at their highest in the Trentino province. The drive around Lake Garda is one of the most spectacular journeys you could make in Italy and is a wonderful way to see the colourful villages, castles, vineyards, beaches and Roman ruins at your leisure as well as countless views of the lake.
Verona
An easy drive straight down the A4 westbound brings you to the city of Verona. You'll want to set aside some time to explore this UNESCO World Heritage city, home of Romeo and Juliet, opera and romance. Add to that a well-preserved first century amphitheatre where the city's annual summer opera festival is held, beautiful piazzas and churches and some of Italy's best traditional gastronomy and wines, and it's easy to see why Verona is considered a must-see city.
Bergamo
If you love medieval architecture, classic Italian cuisine and stunning views, plan a trip to Bergamo. Just 45 minutes westbound from Brescia, the walled old town is a delightful enclave of cobblestone alleyways, elegant piazzas and hidden cultural treasures.
Is it expensive to rent a car in Brescia, Italy?
Avis has competitively priced vehicles for all budgets in Brescia. Check out our fleet online and contact us to see how easily you can get out on the roads in the vehicle of your choice.
Do I need winter tyres in Brescia?
Winter tyres are not mandatory, but depending on where you are, if you see a sign saying "obbligo di pneumatici invernali o catene a bordo" then you must install them. If you need them, many of our rental offices have them readily available as an option.
How old do you have to be to hire a car in Brescia?
To rent a car in Italy the minimum age is 19. Age limit is restricted to certain vehicle types, and there is a young driver surcharge fee for most vehicles.
When is the best time of year to visit Brescia?
The best time of year to visit Brescia varies between the months of April to October, with the warmest months between July and August. In winter you can expect cold temperatures and even some snow at times.
Other Avis services in Brescia
Travelling with children? We've got you covered, with our spacious people carriers and a tailored range of car seats, perfect for any family holiday.
Why choose Avis for your Brescia car hire?
Fully flexible
Enjoy fee-free flexible booking with full cash refunds and no vouchers.

Savings on coverage
When you choose Avis Inclusive you can experience total peace of mind with no extras or surprises. Pay one upfront price for free Roadside Assistance Plus and 25% discount on comprehensive zero-excess cover.

Loyalty benefits
Join our free loyalty programme Avis Preferred, and benefit from priority service, discounts and more.
From our well-maintained fleet to protecting your data, we take safety seriously. That means before each rental our vehicles are safety checked and cleaned in line with hygiene protocols.

Faster collection
Save time at the counter by registering your details in advance with our simple and free QuickPass. You could be on the road sooner than you think.

VIP treatment
Get priority counter service on collection with Avis Preferred. At our larger locations you can use our Avis app to go straight to your car where the keys will be waiting for you.