Welcome to Avis
Aeroporto Di Genova

Genova
16154

Opening Times
Monday

07:30 - 23:00

Tuesday

07:30 - 23:00

Wednesday

07:30 - 23:00

Thursday

07:30 - 23:00

Friday

07:30 - 23:00

Saturday

07:30 - 23:00

Sunday

07:30 - 23:00
24-hour drop-off

Hire a car at Genoa Airport with confidence. Full, fee-free cancellation guaranteed.
Looking for hire car in Genoa? Whether it's for a special occasion, a family holiday or a business trip, we guarantee you'll find the best car for your needs. Gateway to the Italian Riviera, there's much to see and do in this jewel on the Mediterranean. Move around with ease and confidence with the right hire car. Choose from small compact models to high-end luxury vehicles – Avis has great deals that are available all year round.

To ensure your onward journey is as seamless as possible, our friendly team will be waiting to hand over the keys at Genoa Cristoforo Columbo Airport. Your Italian adventure starts here!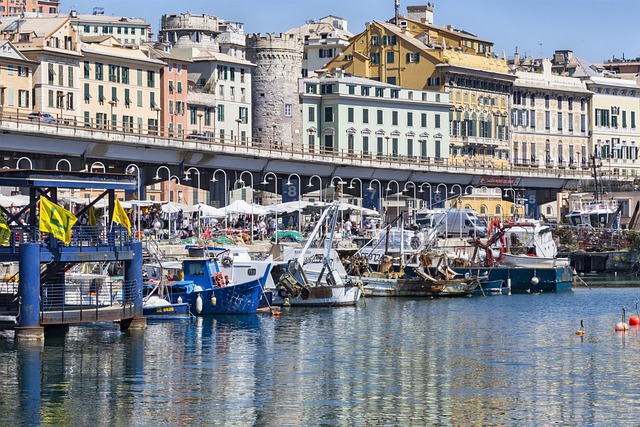 Plan your journey from Genoa Airport
There's so much to see and do in Genoa, and having a rental car will make it easier to accomplish everything on your itinerary. Located just a 20-minute drive from Genoa Airport, via the SS 1, whether you plan to spend your days exploring the city or heading further afield, a hire car will help you get the most out of your time.

A stay in Genoa takes you on a journey into the past. Considered to be the birthplace of the explorer Christopher Columbus, take a break from driving and tour the palazzos and museums of Via Garibaldi, visit the Maritime Museum to learn about the city's seafaring heritage and stroll through Piazza de Ferrari. After seeing the sights of this intriguing port city make sure you set some time aside to taste the delicious northern Italian cuisine.

While there is plenty going on in Genoa, a hire car also makes it easy to venture beyond the city limits and discover some great destinations at your leisure.
Road Trips from Genoa Airport
Characterised by rugged coastlines, delightful beaches and picturesque mountains, this region showcases some of Italy's most jaw-dropping scenery. Pick up your hire car in Genoa Airport then get behind the wheel and travel around this unique part of northern Italy at your own pace.

Keep to the coastal roads and you'll discover one of Italy's most beautiful coastlines – the Italian Riviera. You can stop along the way at any number of historic fishing villages, including colourful Portofino and the five villages of the iconic Cinque Terre (Monterosso al Mare, Vernazza, Corniglia, Manarola, and Riomaggiore). If you prefer the beauty of nature, explore the inland valleys speckled with medieval villages and hilltop castles.

By picking up your rental car at Genoa Airport you'll also be well positioned to take the scenic route west to the bright lights of Monaco, while Milan is a mere two hours away, directly north. From Milan you can venture even further north, until you reach the glistening shores of Lake Como in the foothills of the Alps.