Welcome to Avis
Norwich Airport

Norwich
NR6 6EP

Opening Times
Monday

08:00 - 18:00

Tuesday

08:00 - 18:00

Wednesday

08:00 - 18:00

Thursday

08:00 - 18:00

Friday

08:00 - 18:00

Saturday

09:00 - 13:00

Sunday

Closed
24-hour drop-off

Hire a car from Norwich Airport
Land at Norwich International Airport and find Avis car hire in the arrival's hall. From there, you can drive away in comfort, ready to get to your destination quickly or explore all the Norwich has to offer.

Getting car rental from Norwich is the ideal place to explore the neighbouring beaches, the Norfolk coast and countryside as well as the city of Cambridge. Norwich itself offers history, hidden gems, festivals and family activities, all perfect to explore with a hire car.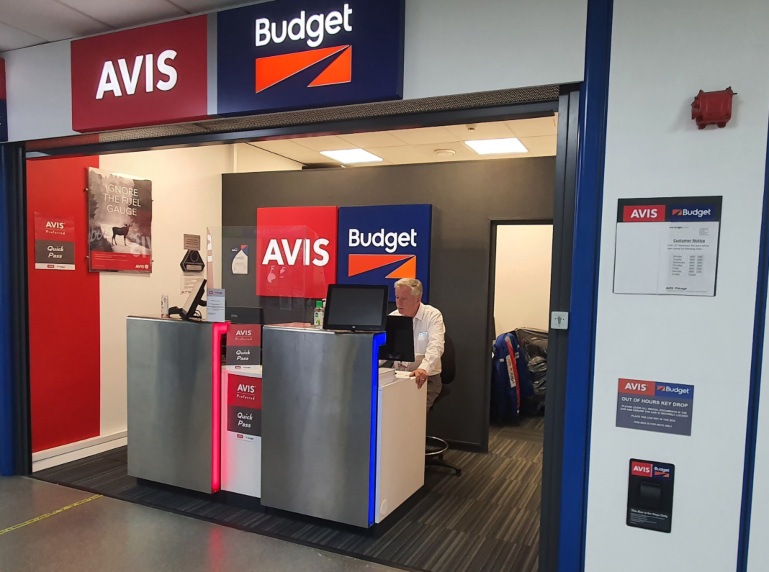 Where to go from Norwich Airport
Rent a car from Norwich Airport and discover the charm of the city of Norwich and the wide variety of beautiful landscapes on its doorstep.

Enjoy exploring the historical and modern sights of this city at your own pace. The city itself is situated within the Broads National Park, home to some of the UK's rarest wildlife and over 125 miles of navigable waterways set amid blissfully pretty countryside and woodlands.

Once you have had your fill of the Broads, you can travel north to explore the natural landscapes of the Norfolk coast – an area of outstanding beauty - just over an hour's drive from Norwich. Alternatively take the A11 towards Cambridge, where you can take a tour of centuries-old college buildings or go punting on the river.

During your visit you could also consider (if you dare) visiting Blickling Estate which is said to be haunted by headless ghosts, or head east to the seaside resort of Great Yarmouth, known for its relaxing sandy beaches and family-friendly attractions.
Driving rules in United Kingdom
Which side of the road?
In the United Kingdom, please drive on the left side of the road.

Country driving laws
Mobile phones may only be used with a headset or hands-free device
There is a congestion charge payable when driving in London
Use the outside lane to overtake on motorways and dual carriageways
Zebra crossings (black and white stripes on the road) give pedestrians right of way to cross the road
Speed Limits
All speed signs will be in mph.

For a standard Avis rental vehicle with no trailers:
Urban areas: 30 mph (48 km/h)
Motorways: 70 mph (112 km/h)
Rural areas: 60 mph (96 km/h)
Unless indicated by road signs.

Child safety / Seatbelt laws
It is compulsory for the driver and all passengers to wear a seatbelt
Children aged under 12 or less than 135cm tall must be seated in an appropriate child restraint for their size

Please note - It is the child's parent / guardian or vehicle renter's responsibility to fit the child seat.

This road rules information is for provided for general guidance only. We endeavour to keep the information up to date and accurate, but any reliance you place on this information is at your own risk.