Welcome to Avis
Rent a car in Figari
Find our Figari Airport car rental services as soon as you touch down on this black pine-scattered portion of south Corsica. We are located directly opposite the passenger arrivals terminal. Within easy access of the Figari region's sleepy medieval hamlets and picturesque beaches, our efficient team will ensure you're out on the road no time at all.
Figari-Sud Corse Airport, the third largest of the four airports in Corsica, is a gateway to the glittering Mediterranean coast and sleepy rural towns that pepper the south of the island. With limited public transport, hiring a car means you can take in the region's impressive sheer granite peaks and admire the views from its precipitous crags.
We offer flexible, one-way options, so you can rent a car at Figari Airport and drop it off elsewhere on the island at the end of your trip. Our 24-hour drop-off facility means your departure is as seamless and easy as your arrival.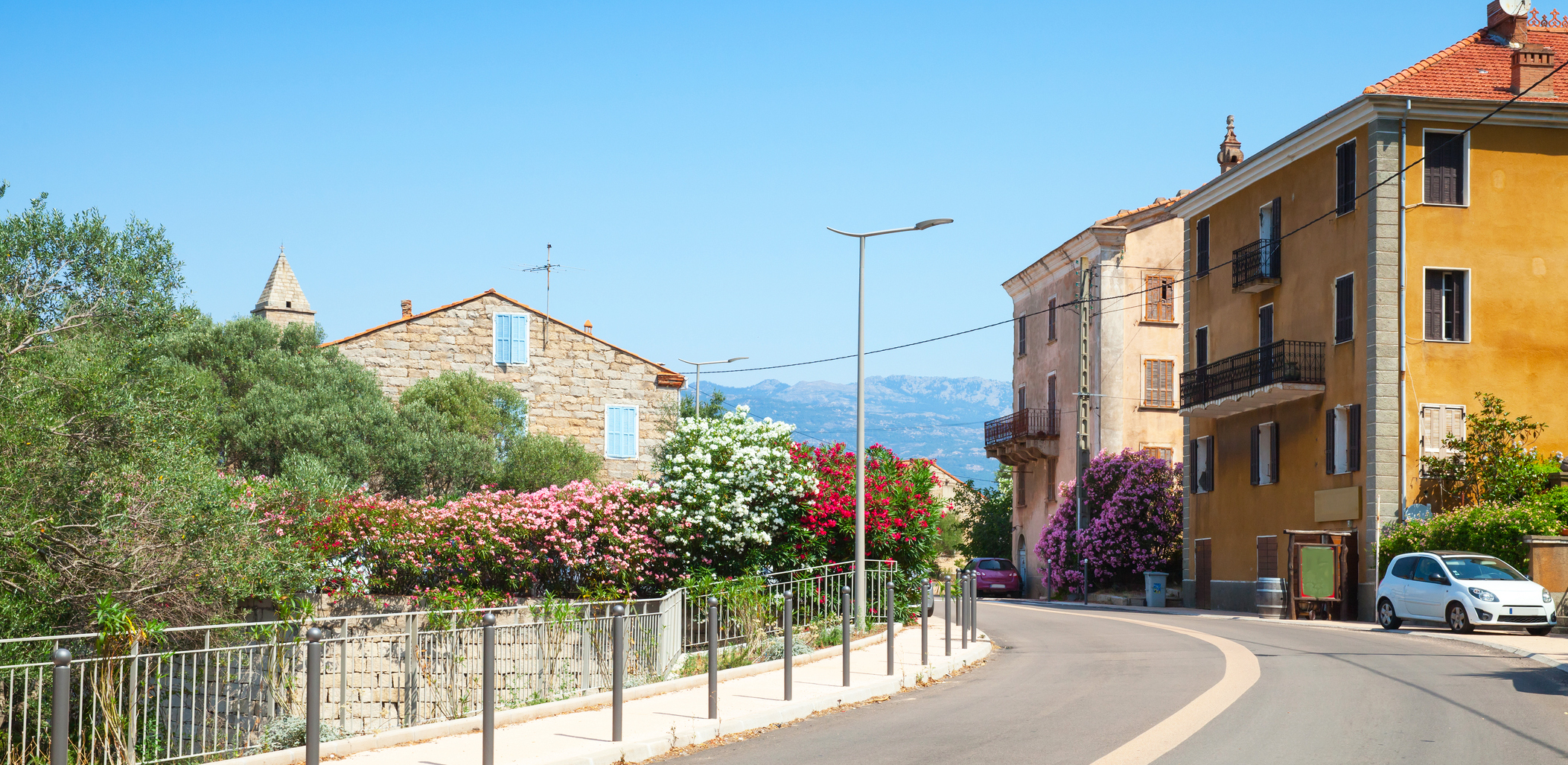 Exploring Figari
A charming municipality, patchworked by wine lands and rolling hills, Figari is an ideal destination for those seeking a tranquil getaway. Studded with pretty villages, you'll discover a thriving viticulture in Figari, and in its neighbouring Sartène, that has been flourishing since Roman times. Today, visitors can traverse 380 acres of rolling vineyards and drop in at its numerous wineries.
The French ile de beauté's plentiful shores and balmy climate entice beach lovers between the months of April and October. But, even in mid-winter, coastal temperatures rarely drop below 10°C, and spring and autumn are relaxing times to visit.
Wherever you dine in Corsica, local ingredients such as ewe's cheese, cured hams, freshly netted seafood and wild boar are key players in the island's menus. The cuisine is rich in traditional French fare, with its historic Italian governance having a milder influence. A strategic battle ground, the island changed hands on many occasions from its Mesolithic founders in 6,000BC to the Third Reich during WWII.
Beyond Figari
he popular village of Bonifacio straddles Corsica's southernmost point and is a scenic 30-minute drive from Figari Airport. Discover an intriguing citadel and fortified town constructed atop jagged cliffs, which strike out dramatically from the glimmering waters below. Head towards the ocean and you are immediately in stunning hiking territory. For a real breath of sea air, take a captivating boat tour around the grottes (caves) undercutting the chalky headlands.
Corsica's oldest resort, Porto-Vecchio is a charming town and marina in the southwest. The immense shallow expanse of Plage de Palombaggia can be accessed here, as can the horseshoe-shaped bay of Santa Giulia. Gentle wavelets lap the gold-grained beach, making this a very popular choice among families with young children.
Due to its compact size, every inch of this wild isle is within comfortable driving distance from Figari. Hire a car with Avis from Figari Airport to explore the island's characterful capital Ajaccio, the snow-capped summit of Monte Cinto and the palm tree-lined plages in the north.
Your journey starts here
The moment you arrive, we've got you covered. Whether you fancy a cute compact for an urban jaunt, an elegant saloon for a business trip or a spacious people carrier for a family holiday, your perfect vehicle awaits.

We'll pack all the extras you need to get the most from your venture – from sat nav and super-fast mobile Wi-Fi, to our tailored range of child seats. And, you don't have to drive full-circle: why not make the most of one way car hire?

Simply choose a date and time and we'll prepare your quality hire car.