Welcome to Avis
Car Hire in Jerez De La Frontera
Rent a car in Jerez
Are you about to fall under Jerez's spell? Whether you're looking for a practical way of moving around the city or a vehicle to explore the nearby vineyards and wineries, Avis car rental in Jerez has you covered. Whatever brings you to Jerez, there's no better way to start ticking off this Andalusian city's endless list of options than from behind the wheel of any of our cars for hire in Jerez. Let this city's multitude of attractions sweep you off your feet, and let us get you there.

We offer car hire in Jerez because we know that you need to embrace the feeling of freedom on the road. Wherever you need to go, the keys to this new world are waiting. You just need to arrive, pick up your vehicle and hit the road. Your destination will take it from there.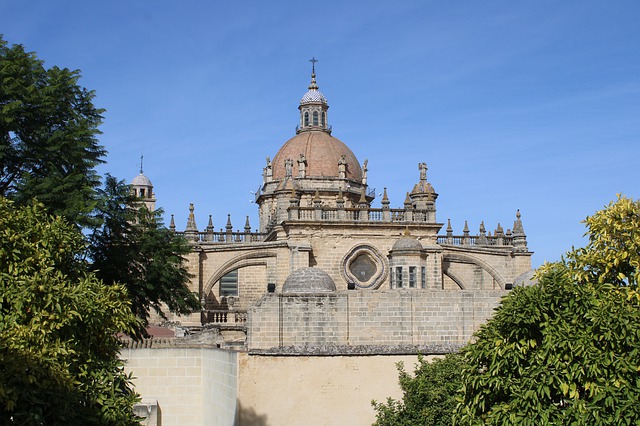 Your voyage starts here
When you arrive at your destination, we will be waiting to help you with anything you need for your car rental in Jerez. Whether you want a small car for a trip through the city, an elegant saloon car for a business trip or a spacious mini-van for a family holiday, your perfect vehicle will be waiting.

Frequent customers receive a category upgrade—and complementary additional days—if they sign up for the Avis Preferred loyalty programme.
The magic of Jerez
Jerez de la Frontera is the most populated city in the province of Cádiz and the fifth-largest in Andalusia. Its privileged location on the map has made it a hub for communications, logistics and transport within Andalusia. When people hear "Jerez", they think horses, wine, flamenco and engines. But there's much more—these are just a few of the best-known facets of this city, which is located less than 15 km from the beach and 80 km from the Strait of Gibraltar, not to mention just one hour by car from Seville.

Horses
The epicentre of the city's horse sector is the Royal Andalusian School of Equestrian Arts, open most of the year, where you can make themed visits and experience horse shows. These are normally held on Tuesdays and Thursdays, but the dates may vary depending on the season.

Flamenco
It's hard to talk about Jerez without mentioning flamenco. This art form is omnipresent in the city and has been considered World Intangible Cultural Heritage by UNESCO since 2010. Jerez has produced renowned flamenco artists such as Fernando Terremoto, Lola Flores or La Paquera, to name just a few. The best time to enjoy a flamenco show in the city is between February and March, when the city is brimming with art during the Jerez Flamenco Festival. In addition, the city's "tabancos"—old wine shops converted into spaces to taste fantastic soups—also play host to shows almost every week.
Jerez and its surroundings by rental car
If you feel like going beyond just a simple visit to this great city, grab a car and hit the road.

Wine
The biggest claim to fame for Jerez on the international stage would have to be its wine. Thanks to the nearby Guadalquivir river and its mild temperatures, the conditions are ideal for the more than 10,000 hectares of vineyards in the area, which produce a wine found nowhere else in the world. Don't miss the wine route in Jerez and get to know its best wineries.

Engines
Since the Speed Circuit debuted in 1985, this facility has become one of the great tourist attractions in Jerez. This track has played host to multiple Grand Prix races in Formula 1 and other racing categories—but it's the famous motorcycle circuit that has won it the title of "Cathedral of Engines". It is a favourite track for many drivers around the world. Learn about its history in a guided visit.

Must-see events
Throughout the year, Jerez finds plenty of reasons to celebrate. In Holy Week, the smell of incense fills the streets, along with the footsteps of the city's many religious brotherhoods. After the Motorcycle Grand Prix, you can find the city's inhabitants filling hundreds of event tents for the Horse Festival. In September, they celebrate the wine harvest in the Harvest Festival. And in December, we can see how the people of Jerez celebrate Christmas like nowhere else you've ever seen. The traditional zambomba drums take over the streets and accompany unique music and carols you won't hear anywhere else.
Your top rental locations in Jerez