Welcome to Avis
Car Rental in Geneva with Avis
Rent a car in Geneva
Avis rentals in Geneva, Switzerland
Relax and enjoy your Geneva car hire with Avis, and benefit from the peace of mind that comes with over 60 years' car hire experience and a commitment to the highest levels of service.

You can also consider:
Options like GPS, child seats and one-way car hire from Geneva
24-hour, weekend, weekly or monthly car hire in Geneva
Green cars, luxury cars, family cars and sports cars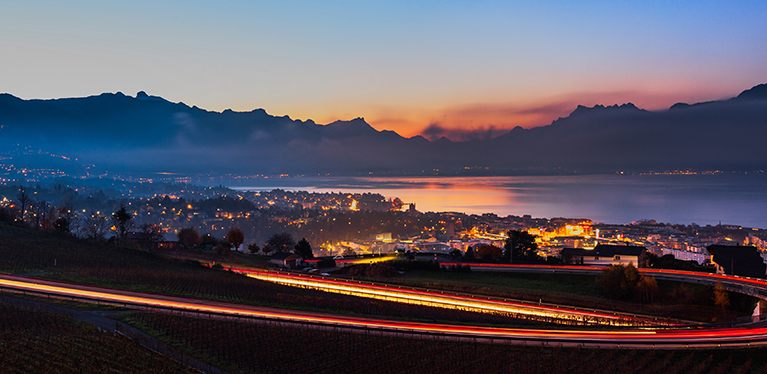 Car hire locations in Geneva
Things to do in Geneva
Geneva is Switzerland's second biggest city and a popular gateway to the Alps. Lying against the waters of Lake Geneva, Geneva is part of Romandie, in the French-speaking region of Switzerland.
The city itself is a beacon of Swiss culture, scenically nestled upon the shores of Lake Geneva. A tour of the city will reveal a rich cultural scene and a unique romantic atmosphere, with charming restaurants, picturesque views and luxury boutiques.
Exploring the region of Geneva in a rental car is an opportunity to see some of the most beautiful scenery in the foothills of the Alps, one of the most popular tourist regions in the whole of Europe. Geneva is only 40km from Annecy, a further 40km from Aix-Les-Bains and Chamberry, beyond which lies the Parc Naturel régional de Chartreuse and Grenoble. Geneva itself is beautifully positioned at the end of Lake Geneva, next to the Parc naturel régional du Haut-Jura.
Finding Avis in Geneva
If you travelled to Geneva via train you will find the Avis Rent-a-Car office in the Rue De Lausanne 44.
If you are arriving in Geneva by plane, you'll find us in the arrivals halls in both terminal buildings, on the French and Swiss side of Geneva International Airport (also known as Cointrin Airport).
Driving rules in Switzerland
We've unlocked Switzerland's driving rules and regulations for your journey to help keep you safe and avoid the unexpected. Familiarise yourself with our comprehensive guide.
- What is Geneva famous for?
Geneva is a hub of international organisations including the United Nations and CERN. It offers a wealth of historic and cultural treasures, a diverse culinary scene and a quaint old town with world-class shopping. Not only that but it boasts a breathtaking setting on the shores of the beautiful Lake Geneva surrounded by the French Alps.
- Is Geneva an expensive city?
Geneva is ranked as one of the most expensive cities in the world.
- Is one day enough in Geneva?
One day in Geneva will give you enough time to discover the old town and its sights, visit Geneva's most popular attraction known as the Jet d'Eau (Water Jet), take a stroll through Bastion Park and indulge in some classic Swiss cuisine.
- What currency does Geneva use?
The official currency in Geneva is the Swiss franc.