Welcome to Avis
Terminal Building
Inverness Airport
Inverness
IV2 7JB

Opening Times
Monday

09:00 - 22:00

Tuesday

09:00 - 22:00

Wednesday

09:00 - 22:00

Thursday

09:00 - 22:00

Friday

09:00 - 22:00

Saturday

09:30 - 17:15

Sunday

10:00 - 22:00
24-hour drop-off

Find your perfect car rental at Inverness Airport
Touch down at Inverness Airport and you're just a 15-minute drive from the city's centre. Enjoy the many attractions Inverness has to offer, and then set off in your Avis hire car to explore the dramatic Highland landscape.

As a launch pad for Scotland's most arresting areas of natural beauty, Inverness is hard to beat. From the nominal capital of the Highlands, you can easily drive to Loch Ness, the Cairngorms and Ben Nevis.
Book direct and save with Avis car rental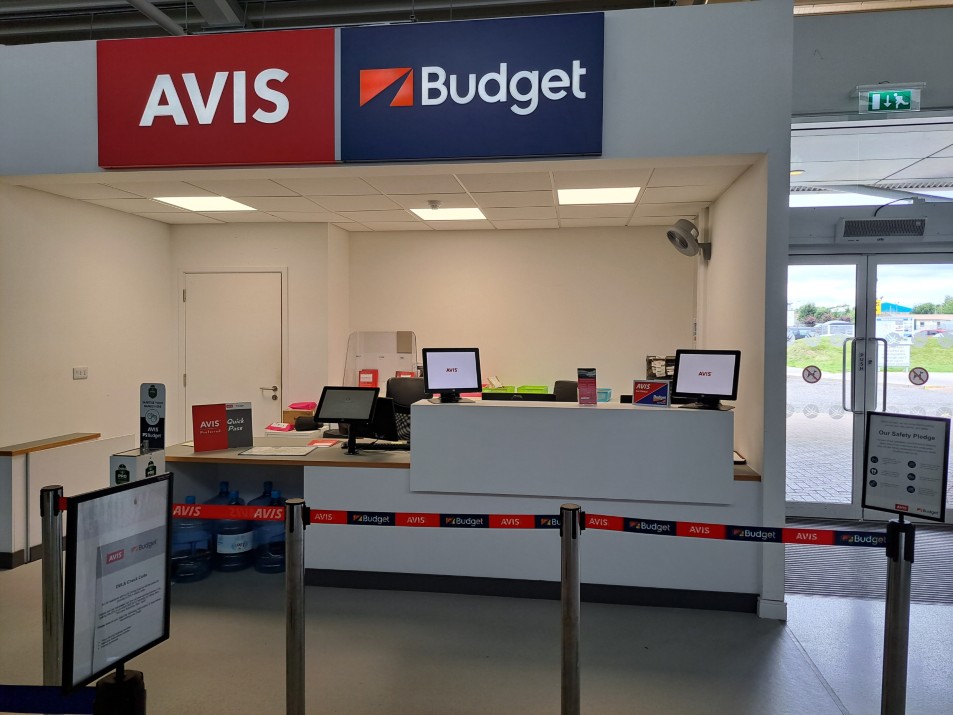 Inverness and beyond: Destination Features
Plan your journey from Inverness Airport
The Inverness city centre boasts an impressive array of attractions. For a greater appreciation of local history, make your way to the Inverness Museum and Art Gallery, which features displays of ancient carved stones and historic weapons. For something more contemporary, the Riverside Gallery and Castle Gallery showcase the most exciting modern art collections in the city.

Inverness is an equally exciting place to explore in the evening and no visit is complete without experiencing a night of ceilidh – a gathering that involves traditional Gaelic music and dancing. The award-winning Hootananny Ceilidh Bar is the perfect place to enjoy an authentic ceilidh experience.

Regarded as a gateway to Loch Ness, Inverness is just a 20-minute drive from this world famous attraction. Take a tour around the lake. Even if you don't catch a glimpse of the fabled Loch Ness monster, you'll get to see sights like Urquhart Castle, a 13th century medieval fortress, along the way.

There's plenty to see and do in Inverness and the best way to experience all the city has to offer is to drive around. Discover this Highland city in the style and comfort of your Avis rental car.

Road trips from Inverness Airport
Inverness is a great base from which to explore the Scottish Highlands, which are easily accessible with a rental car.

Aviemore

Aviemore is a small town in the Scottish Highlands that's big on exciting outdoor activities. It's only a 50-minute drive from Inverness Airport via the A9. This is the place to visit to immerse yourself in nature. From Aviemore, the Cairngorms, Britain's biggest mountain range, is within reach. It possesses five of the six highest peaks in Scotland. Spectacular forests, rivers and lochs are located here too, as are a number of beautiful golf courses, such as the Spey Valley Championship Golf Course.

Ullapool

Head north from Inverness Airport on the A835 to reach the small town of Ullapool in 90 minutes. In the heart of the Highlands, this is the optimum place to gain a real sense of local life in this unique part of the world. Brimming with stunning scenery, a drive around the area will reward you with striking views. A visit to the award-winning Ullapool Museum, which preserves and promotes local history and culture, is also recommended.

With your Avis hire car, it couldn't be easier to explore the Scottish Highlands.

Driving rules in United Kingdom
Which side of the road?
In the United Kingdom, please drive on the left side of the road.

Country driving laws
Mobile phones may only be used with a headset or hands-free device
There is a congestion charge payable when driving in London
Use the outside lane to overtake on motorways and dual carriageways
Zebra crossings (black and white stripes on the road) give pedestrians right of way to cross the road

Speed Limits
All speed signs will be in mph.

For a standard Avis rental vehicle with no trailers:
Urban areas: 30 mph (48 km/h)
Motorways: 70 mph (112 km/h)
Rural areas: 60 mph (96 km/h)
Unless indicated by road signs.

Child safety / Seatbelt laws
It is compulsory for the driver and all passengers to wear a seatbelt
Children aged under 12 or less than 135cm tall must be seated in an appropriate child restraint for their size

Please note - It is the child's parent / guardian or vehicle renter's responsibility to fit the child seat.

This road rules information is for provided for general guidance only. We endeavour to keep the information up to date and accurate, but any reliance you place on this information is at your own risk.