Welcome to Avis
Avis van hire across the United Kingdom
What do you need to move?
Boxes, bikes, beds and many a kitchen sink can be safely stowed in an Avis rental van.
Whether you're relocating, doing a bout of DIY or taking an adventure holiday, we'll find the right rental van for you.

Choose from small city rental vans like the Peugeot Partner, which is nifty for smaller moves, with a load space of 1.8m (length) x 1.25m (height). Or find an energetic, robust medium-size carrier like the VW Transporter that suits heavier-duty chores (load space: 2.9m (height) x 1.41m (length).

Moving house? Our large rental vans – the VW Crafter or similar – start at a generous load space of 3.45m in length and 1.86m in height.

Book your van rental using the panel above, or via the Avis app.
Request a call back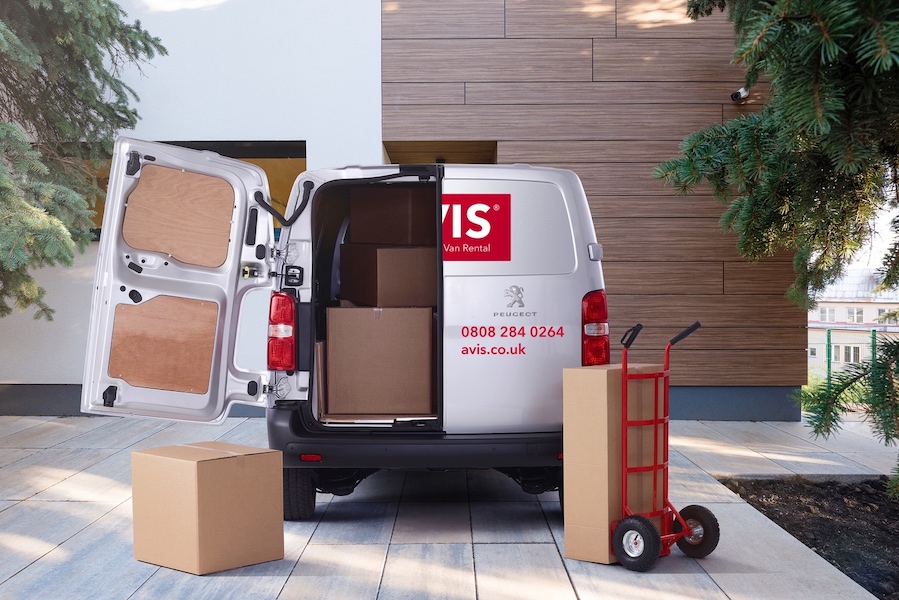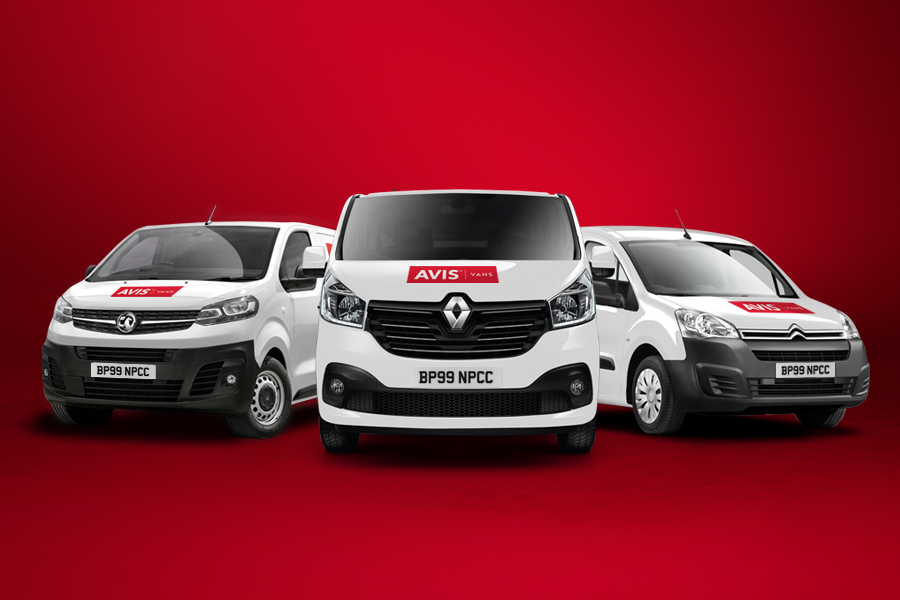 Specialist Van Hub in Castleford
Our first ever specialist van hub is now open in Castleford, in the heart of Yorkshire.

We know that every job or business is different, so we've made this site a Centre of Excellence for our van operations, with a team of van experts who are on hand to tailor a solution to you or your business.

What you can expect at Avis Castleford van hire:
A wide range of vans at the best rates
Expert advice from van specialists
A Delivery and Collection service is available
Specialised equipment to suit any job
Discover more about Avis van rentals at Castleford
Need van hire for your business?
With a choice of modern commercial vehicles to suit all business needs our rental vans provide real flexibility when you may need to up-fleet for a longer-term project or require a van replacement for a short period of time.

We can chat you through our van hire range and narrow down the best deal.

You can call us on 0808 284 5000, email us at avisbusiness@avis.co.uk or request a call back from our dedicated business team.
Request a call back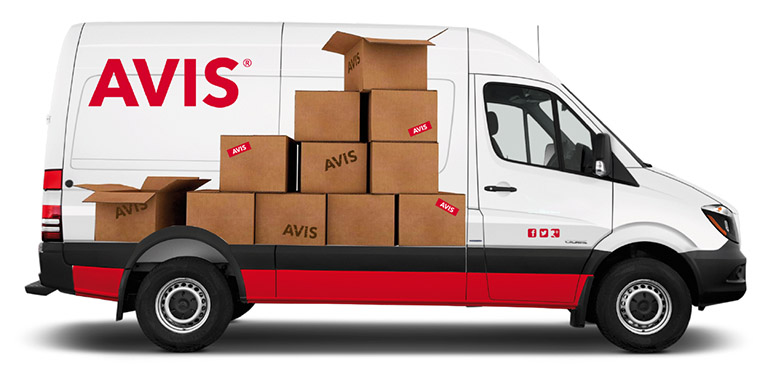 Small van hire: Group A
Examples of this range - Citroen Berlingo, Peugeot Partner

These small rental vans are the perfect partner for weekend DIY projects. From clearing the garage to re-landscaping your garden, these vans will help you run through your to-do list. But why not extend your rental and load up your bikes, boards, camping gear or fishing tackle, and venture off into the great British countryside?
| | | |
| --- | --- | --- |
| Load Height: 1250mm | Load Length: 1753mm | Max Payload: 523kg |
| Load Capacity: 3.1m3 | Diesel | |

All specifications based on smallest measurements in group.
Medium van hire: Group B
Examples of this range - Ford Custom 290, VW Transporter, Peugeot Expert, Renault Trafic

Taking things up a level, our medium vans are ideal for hauling rolls of carpet or heavy floor tiles, or moving the kids to university. We stock the 2.2 TDCi-engined Ford Custom 290, a comfortable transit van with an especially quiet cabin. The Renault Trafic SL27 sports a people-carrier-like driving position and a 1.6 turbodiesel engine, while the VW Transporter is a driver's van, with quick-to-cut-in Start/Stop functionality. The Peugeot Expert reveals electrically assisted power steering and serious road presence.
| | | |
| --- | --- | --- |
| Load Height: 1387mm | Load Length: 2512mm | Max Payload 886kg |
| Load Capacity: 5.2m3 | Diesel | |

All specifications based on smallest measurements in group.
Large van hire: Group G
Examples of this range - Renault Master LM35, VW Crafter MWB

The super-sized Renault Master LM35, sporting a 2.3-litre engine, carries a huge payload. With a conveniently low loading height and the ability to swallow sofas, beds and white goods with ease, the Master's 150-litre cabin presents drivers with a sizeable mobile office. No matter what your hobby, we're confident our large vans can accommodate your kit, so load up, head out and take your hobbies to new destinations.
| | | |
| --- | --- | --- |
| Load Height: 1894mm | Load Length: 3705mm | Max Payload 1525kg |
| Load Capacity: 13m3 | Diesel | |

All specifications based on smallest measurements in group.
Six-seater van hire - Group O
Examples of this range – VWT32 Kombi Trendline LWB
You can transport more people and bigger loads easily with our high specification six-seater vans. Features include air conditioning, cruise control and rear parking sensors.

With a payload of over a ton, the Kombi is ideal for anything from weekends away with the family to work trips. It's equipped with ply-lined flooring and four load-lashing rings in the cargo area and comes with a full steel bulk head.
| | | |
| --- | --- | --- |
| Load Height: 1394mm | Load Length: 1967mm | Max Payload 1096kg |
| Load Capacity: 6.7m3 | Diesel | |

All specifications based on smallest measurements in group.
Book direct and join Avis Preferred for the best van rental experience. Here's what you will get:
Avis Preferred is free to join. Sign up here.
Price Promise
You'll always get our best prices when booking on this site, or we'll refund the difference.

Free Cancellation
Cancel with no charge up to 24 hours before pick-up, if you 'Pay on Collection'

Speedy collection
Jump the queue with pre-prepared paperwork and your vehicle at the ready.

​​​​​​​Member-only benefits
​​​​​​​Unlock money-off vouchers, free weekends, upgrades and inclusive additional driver cover at no extra cost.
What you will need to hire an Avis van
| | | | |
| --- | --- | --- | --- |
| Group | Driver's min. age | Driving licence (min. term held) | Excess* |
| A: Small vans | 23 years | 12 months | £1,000 |
| B: Medium vans | 23 years | 12 months | £1,000 |
| G: Large vans | 25 years | 12 months | £1,000 |
| O: Six-seater vans | 25 years | 12 months | £1,500 |

* Take out one of our additional cover packages to reduce your excess significantly.

Read the small print
A valid credit card must be presented at the rental desk upon vehicle collection, along with 2 utility bills dated within the last 3 months.
Van availability differs between locations, please get a quote to see availability.
The minimum age to rent a van is 23 years' old. If you are aged between 23 and 25 you must pay a young driver's surcharge. Selected vans have a minimum age of 25 years. Please check the location terms and conditions at time of booking.
One-way rentals are not available to book online. Please contact our Reservation Centre.
Should you wish to take your van abroad, Continental Cover is available to purchase at certain rental stations at time of rental. Please contact the branch two days prior to travel for details and to arrange.
Continental Cover charges are: 1-7 days = £90 | 8-14 days = £126 | 15-21 days = £156 | 22-28 days = £216. Continental Cover Charges quoted include VAT and exclude any additional premium location fees that may apply.
Please note: Actual payload, dimensions and sizes may vary depending on the specific van available.