Welcome to Avis
Our rental agreement
No hidden costs or jargon
We make our Avis rental agreement as transparent and easy to understand as possible – so you can work out the cost of your car hire at a glance and ultimately get on the road quicker.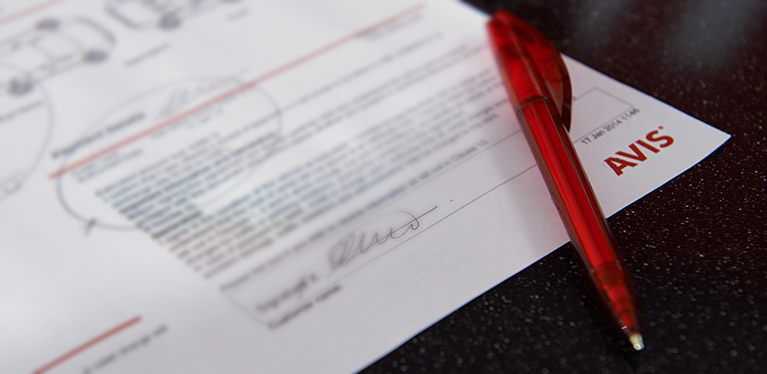 What's included in the agreement?
Prices are clearly displayed
'Vehicle Condition' and 'Fuel Gauge'
Sign only once
Available in eight languages
No jargon.