Welcome to Avis
Car Rental in Aix En Provence with Avis
Find a car rental in Aix En Provence
We make car hire easy, because we know you can't wait to feel the freedom of the road. Wherever your travels take you, the keys are waiting to unlock the world.

Where would you like to meet us and begin your journey in Aix-en-provence? Have a specific place in mind? Use the search bar above to find it. Looking for inspiration? Scroll down to discover our top Aix-en-provence rental locations and pinpoint the best spot to collect and return your hire car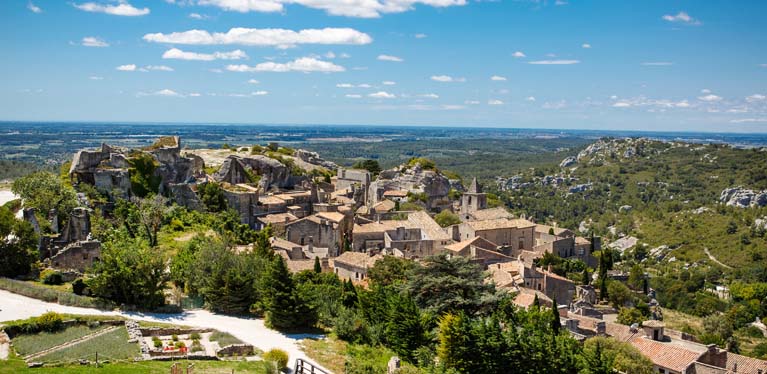 Car hire locations in Aix En Provence
Exploring Aix-en-France by hire car
The moment you arrive, we've got you covered. Whether you fancy a cute compact for an urban jaunt, an elegant saloon for a business trip or a spacious people carrier for a family holiday, your perfect vehicle awaits.

We'll pack all the extras you need to get the most from your venture – from sat nav and super-fast mobile Wi-Fi, to our tailored range of child seats. And, you don't have to drive full-circle: why not make the most of one way car hire?

Simply choose a date and time and we'll prepare your quality hire car.
Exploring Aix En Provence and its surrounding by hire car
Take to the open road in Aix En Provence in your Avis hire car. With idyllic rolling countryside, picturesque villages and sun-drenched lavender fields, it's the quintessential place for a road trip.
If Aix En Provence is your base, you can explore some of Provence's most beautiful towns such as Avignon with its famous Pont d'Avignon bridge, Antibes and Saint-Rémy-de-Provence, the picturesque hilltop town of Gordes and rustic Rousillon.
With so many enticing places to see, what are you waiting for? Book your hire car, pack your bag and take to the open road.
Driving rules in France
Which side of the road?
In France, please drive on the right-hand side of the road.

Country driving laws
Mobile phones may only be used with a hands-free device. Do not use headphones or earpieces
Bus lanes are reserved exclusively for buses, taxis and bicycles
In towns and rural areas, on minor roads and where there is no clear indication of right of way, it may be prudent to give way to traffic coming from the right ("priorité a droite")
It is recommended that drivers use dipped headlights at all times

Speed limits

All speed signs will be in km/h.

For a standard Avis rental vehicle with no trailer:
Urban areas: 50 km/h (31 mph)
4-lane expressways (rural areas): 110 km/h (68 mph)
Rural areas: 80 km/h (50 mph)
Motorways: 130 km/h (80 mph)

Unless indicated by road signs.

Be aware of changes to speed limits displayed on road signs due to adverse weather conditions

Child safety / Seatbelt laws
It is compulsory for the driver and all passengers to wear a seatbelt
Children weighing up to 9 kg must travel in a rear-facing car seat, in the back of the car only
Children aged under 10 and weighing less than 36kg must be seated in an appropriate child restraint

Please note - It is the child's parent / guardian or vehicle renter's responsibility to fit the child seat.

This road rules information is provided for general guidance only. We endeavour to keep the information up to date and accurate, but any reliance you place on this information is at your own risk.