Welcome to Avis
Rent a car in Marseille
Our Marseille car rental desks are conveniently located at various pick-up points throughout the city, as well as in the arrivals hall of Marseille Provence Airport and in Saint Charles Train Station.

Founded by Greek sailors from the ancient city of Phocaea in the Ionian, and now visited by some 17 million people per year, Marseille is the largest French city on the Mediterranean coast. Public transport runs a limited service in the wider region, and with so much to see, hiring a car in Marseille guarantees you'll make the most of your trip to this stunning corner of Provence.

Whether you arrive by air, train or boat, rest assured there is an Avis office nearby to collect your vehicle, with most of our locations offering a 24-hour drop-off facility to ensure your departure is as efficient and easy as your arrival.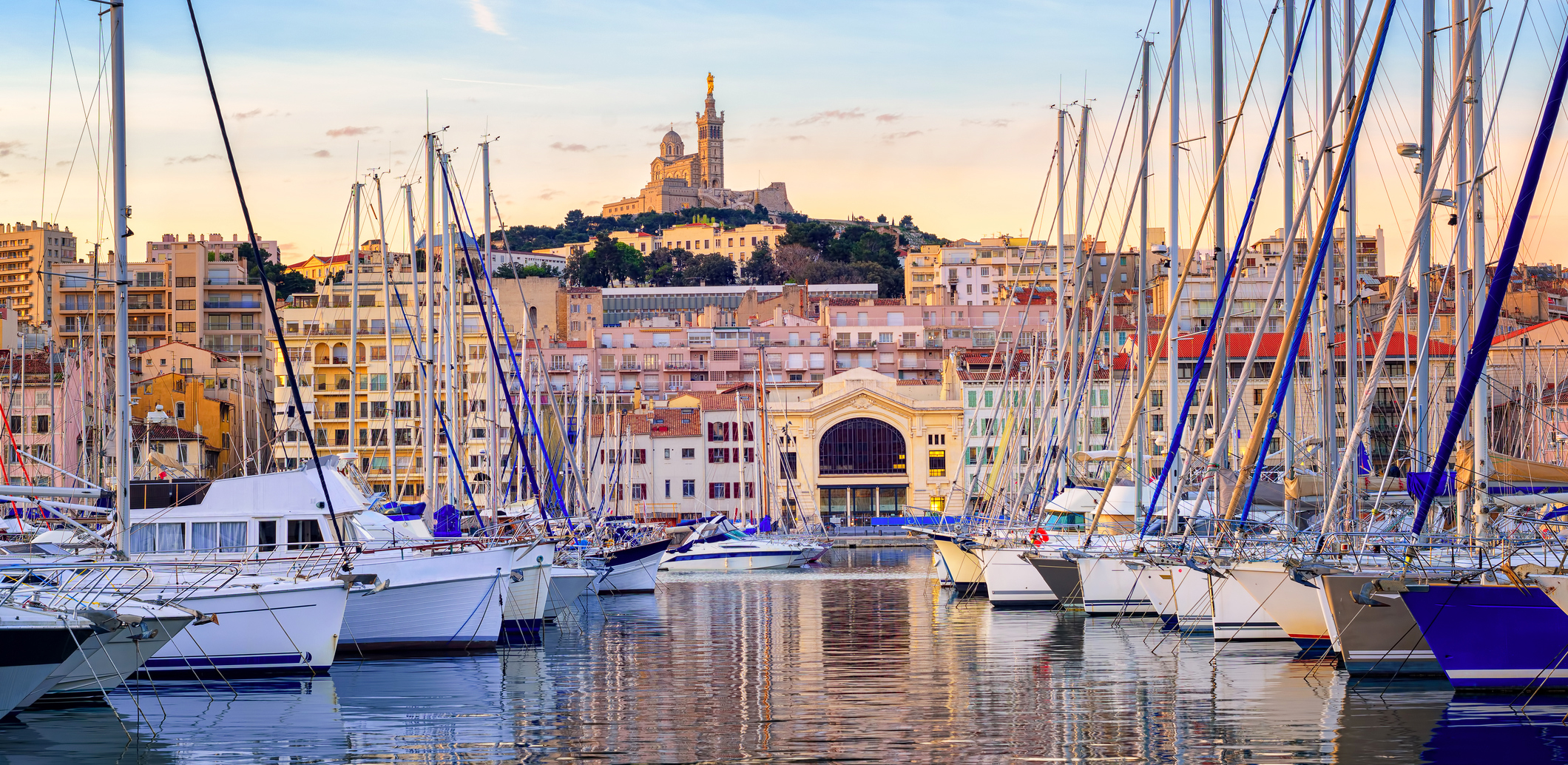 Book direct for the best Avis car rental experience. Here's what to expect:
Price Promise
You'll always get our best prices when booking on this site, or we'll refund the difference.

Peace of mind vehicle cover
Our Comprehensive Zero-Excess cover product means no need to pay or claim.

VIP Treatment
Go straight to your car at our larger stores. Your keys and paperwork will be waiting.

Free Cancellation
Cancel with no charge up to 24 hours before pick-up, if you 'Pay on Collection'

Speedy collection
Jump the queue with pre-prepared paperwork and your vehicle at the ready.

Member-only benefits
Unlock money-off vouchers, free weekends, upgrades and inclusive additional driver cover at no extra cost.
Your top rental locations in Marseille
Exploring Marseille
You'll discover layers of history in this busy port city. It's now a dynamic hive of buzzing restaurants, bars and artisan boutiques, but old neighbourhoods such as Le Panier (the basket) hark back to its early life as an ancient Greek settlement. Marseille joined the picturesque Provence region during the 10th century and was pivotal in the French Revolution, with the country's national anthem, Le Marseillaise, being born here.

Locals sip creamy Pastis in Marseille's many outdoor cafés and bars during the balmy summer months—an excellent time to visit—and when the temperatures cool, enjoy a hearty bowl of bouillabaisse (a rich fish soup) or head to the nearby village of Carpentras to source black truffles at its weekly market.

The bustling Vieux Port at the end of La Canebière, Marseille's main drag, is the busiest in France due to its position facing the Mediterranean. Relax with a café au lait and watch fishermen heading out to sea at sunrise and boats from the Frioul archipelago mooring throughout the day.

A typical to-do list includes the city's archaeological museums, the imposing Basilique Notre Dame de la Gard and gracious Palais Longchamp, and of course, endless stretches of azure-fringed beach.


Beyond Marseille
The south of France is all about indulging in fabulous food, perusing the organic produce at farmers' markets, summery saunters along country lanes and exploring mountain-top hamlets and bijou boutiques. The birthplace of Cézanne and exquisite wine—most particularly rosé—many journey to Marseille simply to access the crumbling castles and blossoming lavender fields of Provence.

The glamour of the Côte d'Azur is a two-hour drive west of the city, but if you choose to head east instead, you will arrive to the spectacular Camargue nature park. At 900km2, it's Western Europe's largest river delta, fed by two arms of the Rhône, and is home to red salt lagoons, rice paddies, flamingos and wild horses.

Nearby Arles is also easily accessible in your hire car from Marseille. Its tall houses are chequered with the chaste wooden shutters often associated with towns in the south of France, and don't leave without exploring the grand oval amphitheatre built in AD 90.

Journeying further takes you along the Rhône wine trail to popular towns such as medieval Avignon and historic Nîmes, while the bohemian streets of Montpellier are only two hours' drive in your hire car from Marseille.

Road rules in France
Which side of the road?
In France, please drive on the right side of the road.

Country driving laws
Mobile phones may only be used with a hands-free device. Do not use headphones or earpieces
In towns and rural areas, on minor roads and where there is no clear indication of right of way, it may be prudent to give way to traffic coming from the right ("priorité a droite")
Bus lanes are reserved exclusively for buses, taxis and bicycles
It is recommended that drivers use dipped headlights at all times

Speed limits
All speed signs will be in km/h.
For a standard Avis rental vehicle with no trailer:
Urban areas: 50 km/h (31 mph)
Rural areas: 90 km/h (55 mph)
4-lane expressways (rural areas): 110 km/h (68 mph)
Motorways: 130 km/h (80 mph)
Unless indicated by road signs.

Be aware of changes to speed limits displayed on road signs due to adverse weather conditions

Child safety / Seatbelt laws
It is compulsory for the driver and all passengers to wear a seatbelt
Children aged under 10 and weighing less than 36kg must be seated in appropriate child restraint
Children weighing up to 9 kg must travel in a rear-facing car seat, in the back of the car only
Please note - It is the child's parent / guardian or vehicle renter's responsibility to fit the child seat.

This road rules information is for provided for general guidance only. We endeavour to keep the information up to date and accurate, but any reliance you place on this information is at your own risk.