Welcome to Avis
Car Hire Chania International Airport
Hire a car from Chania International Airport in Crete
Heading to Crete for a sun-soaked holiday? Rent a car from Avis and open up a world of idyllic beaches, ancient sites and dreamy landscapes.

Pre-book your rental car online to ensure your onward journey from Chania Airport could not be easier. After you touch down and collect your luggage, our friendly team will be waiting to welcome you and hand over the keys.

Whether you are planning on visiting for leisure or sightseeing, a rental car is the most convenient way to get around Crete, and our wide selection of cars will enable you to find the most suitable car hire deal for your trip. Choose from compact cars and family saloons, upscale sports cars and luxury convertibles or SUVs. There's also a range of add-ons such as the option to include additional drivers, GPS, child seats and more.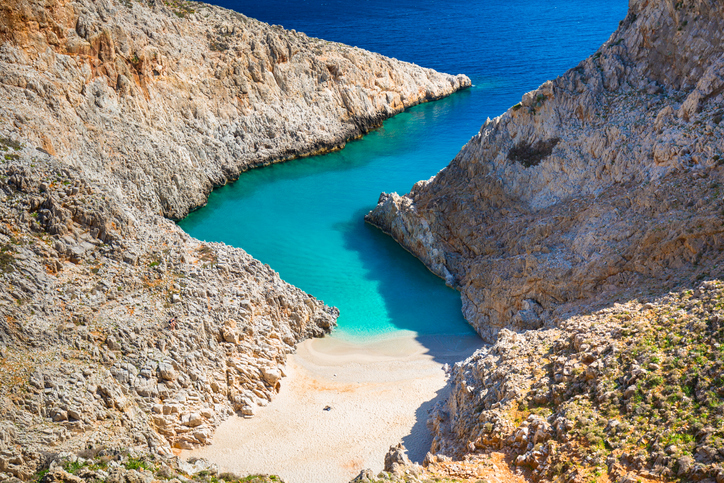 Address & Contact Details
International Airport, Crete Chania, 73100. Tel: +3028210 63080

Opening Times
| | |
| --- | --- |
| Monday | Open 24 hours |
| Tuesday | Open 24 hours |
| Wednesday | Open 24 hours |
| Thursday | Open 24 hours |
| | |
| --- | --- |
| Friday | Open 24 hours |
| Saturday | Open 24 hours |
| Sunday | Open 24 hours |
What to do in Chania and Crete
The region of Chania in Crete is blessed with magnificent mountain vistas, dazzling beaches lapped by crystal clear waters, stone-built villages and glorious local cuisine. The first stop on your itinerary should be the charming port town of Chania, with its 14th century Venetian harbour and ancient lighthouse. Wander at your own pace through the picturesque narrow lanes that crisscross the old town, characterised by historic architecture, markets and shady squares where you can linger over some of the region's best gastronomy.

History enthusiasts will enjoy the fact that Chania is built upon an ancient settlement. Find out more at the city's archaeological museum, or get behind the wheel to discover some of the key sites scattered around the region, including the Aptera archaeological site and the ruins of Kalindra.

For those seeking untamed wide-open spaces and serene nature, there's an abundance of areas to explore. The spectacular Samaria Gorge, an hour's drive south of Chania, is a hiker's dream, while the turquoise, greens and blues of Balos on the northern western tip of Crete beckons those in search of a beach paradise.
Plan your journey from Chania Airport
Chania International Airport is situated on the western side of Crete and is one of the island's main gateways. Chania Old Town lies approximately 15km from the airport and is a great city to consider as your base for a few days. To drive there, exit the airport and follow the signs for the EO Aerodromiou Soudas towards Chania.
While there is much to see and do in Chania, there is also plenty to discover further afield. As far as beaches go, the surrounding region has a great deal to offer, from nearby Agia Marina, with its pumping beach bars and lovely sea views, to secluded gems along the western coast. Don't miss out on a day trip to Elafonsi Beach—the most magical beach on the island. This serene, pink sandy beach lies about 72km south west of Chania.
Journeying east of Chania along the north coast via the VOAK/A90 will bring you to the town of Rethymnon with its colourful Venetian harbour and 16th century architecture. You could easily stop here for a few hours or otherwise keep going until Heraklion—the largest city on the island. The town of Agios Nikolaos is approximately three hours from Chania. Dive into its artsy, crafty vibe, soak up the relaxing café scene, visit historically significant sites and beautiful beaches.
With so much to see and explore, you can make the most out of your time behind the wheel of an Avis rental car.