Welcome to Avis

Find the perfect car rental in Reykjavik
Spend time in Reykjavik and explore the incredible scenery and sweeping landscapes on the road beyond when you hire a car in Reykjavik with Avis. Wherever your travels take you, the keys will be waiting for you.
Where would you like to meet us and begin your journey? With hire car locations at Keflavik Airport, Reykjavik Domestic Airport and Reykjavik city centre, we have your car hire needs covered.
Choose from a wide range of vehicles, including economy cars, family cars, SUVs and even vans, and make the right choice for your travels. Don't forget to check out the list of optional extras which will enhance your driving experience further – such as child seats, GPS and the option to include additional drivers.

Looking for inspiration? Scroll down to discover our top Reykjavik rental locations and pinpoint the best spot to collect and return your hire car.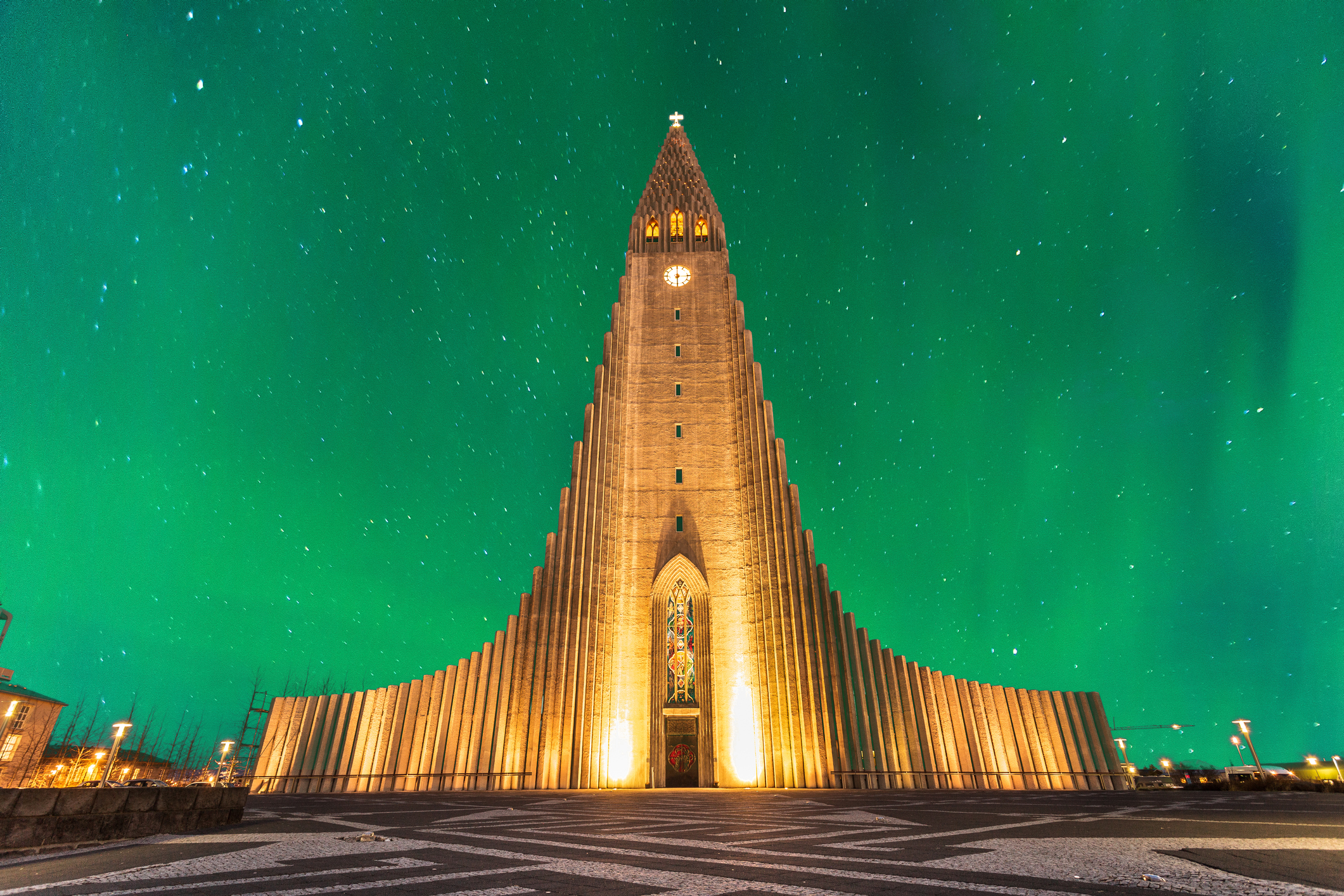 Top car hire locations in Reykjavik
Exploring Reykjavik with your hire car
Reykjavik may be one of Europe's smallest capital cities, but it is packed with exciting things to see and do. On a visit to Reykjavik you can experience captivating museums, iconic architecture and world-class cuisine. Not only that but it is surrounded by natural beauty and is a logical starting point for any visit to Iceland. With its thriving arts and culture scene, Reykjavik city centre has everything you need to be inspired. By day immerse yourself in its buzzing café culture, and by night enjoy Reykjavik's lively restaurant scene, where local ingredients play a starring role.
Reykjavik's natural wonders are also a treat to explore. Famous for its hot springs, you can recharge your batteries at the city's geothermal Blue Lagoon or drive to Iceland's Golden Circle sightseeing route which encompasses Thingvellir National Park, the Geysir Geothermal Area and Gullfoss waterfall.
Reykjavik is also known for its great design and craftsmanship. The main shopping area is clustered around Laugavegur, Bankastræti and Skólavörðustígur, and you can also find some interesting design stores, handicrafts and galleries in the revamped Old Harbour Area.
Beyond Reykjavik - discover Iceland
Iceland is a land of wide-open spaces, contrasting landscapes and constant geothermal activity, making it one of the world's most exciting destinations to visit. There's no better way to discover this vast land of fire and ice than from the comfort of your hire car. Avis has a number of rental offices dotted throughout strategic locations in Iceland – including in Akureyri, Isafjordur, Egilsstadir, Hofn, Saudarkrokur and Husavik – so no matter where you plan to travel, we have you covered.
Here are some key places to put on your list for your travels through Iceland:
Thingvellir National Park
No visit to Iceland can be considered complete without a visit to Thingveillir National Park, which sits within the Golden Circle. Here you can see the divide between the tectonic plates of Europe and North America, along with epic volcanic landscapes encompassing gorges, waterfalls, lakes, and more. Iceland's parliament was founded here in 930, making it one of the oldest operating parliaments in the world.
Landmannalaugar
Also known as the People's Pools, this area of outstanding beauty is nestled amid colourful rhyolite mountains and lava fields. Geothermal hot springs and off-the-beaten-track hiking trails are a major draw in this remarkable corner of Iceland.
Jokulsarlon Glacier Lagoon
Located in the southeast of Iceland, visitors will truly have their minds blown by this enormous lake where icebergs of all different sizes and shapes, composed of ice over a thousand years old, silently drift across the lagoon. The icebergs end their journey when they reach the shores of Diamond Beach ­– where they sparkle like cut diamonds on the black sand.
Hornstrandir Nature Reserve
Known for its remote setting and dramatic landscapes at the edge of the Arctic Circle, Hornstrandir Nature Reserve offers magical hiking routes and diverse wildlife, across one of the most isolated parts of Iceland.
Why choose Avis for your Reykjavik car hire?
Fully flexible
Enjoy fee-free flexible booking with full cash refunds and no vouchers.

Savings on coverage
When you choose Avis Inclusive you can experience total peace of mind with no extras or surprises. Pay one upfront price for free Roadside Assistance Plus and 25% discount on comprehensive zero-excess cover.

Loyalty benefits
Join our free loyalty programme Avis Preferred, and benefit from priority service, discounts and more.
Safety first
From our well-maintained fleet to protecting your data, we take safety seriously. That's why we've partnered with Dettol® to ensure both hygienic rental locations and thoroughly cleaned vehicles.

Faster collection
Save time at the counter by registering your details in advance with our simple and free QuickPass. You could be on the road sooner than you think.

VIP treatment
Get priority counter service on collection with Avis Preferred. At our larger locations you can use our Avis app to go straight to your car where the keys will be waiting for you.
Top tips for driving in Reykjavik
We've unlocked Iceland's driving rules and regulations for your journey to help keep you safe and avoid the unexpected. Familiarise yourself with our comprehensive guide.
Which Side of the Road?
In Iceland, please drive on the right-hand side of the road.
Unique Country Driving Laws
It is prohibited to drive outside marked roads or tracks
Special warning signs indicate possible danger, such as sharp bends, as there is no sign to reduce speed, so please drive carefully, and choose the appropriate speed according to road and weather conditions
Use of mobile phones is prohibited while driving
Motorists must use headlights at all times, day and night
Speed Limits
For a standard Avis rental vehicle with no trailers:
Urban areas: 31 mph (50 km/h)
Rural areas: 55 mph (90 km/h)
Unpaved roads: 49mph (80km/h)
Unless indicated by road signs.
Child Safety / Seatbelt Laws
It is compulsory for everyone inside the vehicle to wear a seatbelt.
Children under 12 and less than 150cm tall must be seated in an appropriate child restraint for their size.
Please note - It is the child's parent / guardian or vehicle renter's responsibility to fit the child seat.
Compulsory Equipment in your Avis rental car
Warning Triangle
Please ask your Avis representative whether snow tyres are compulsory at the time of your arrival
Emergency Services
Police 112
Ambulance 112
Fire Department 112
European Emergency Number 112
Can foreigners drive in Iceland?
In Iceland, all foreign driver's licenses are accepted. However, you do need to be a minimum of 21 years old to rent a car in Iceland and 23 to rent a 4x4.
Are car rentals in Iceland expensive?
The price of a hire car in Iceland varies depending on seasonality. With Avis, you can find the best car rental deals in Reykjavik and enjoy flexible booking options. Use our online booking form to compare prices for your chosen dates.
Should I rent a 4x4 in Iceland?
It is not necessary to hire a 4x4 in Iceland, especially if you're just planning to stay in Reykjavik. However, a 4x4 is recommended if you want to go to places like the West Fjords or the northern regions.