Welcome to Avis
Car hire in Cork
Hiring a car in Cork opens up some fantastic roads around the city and beyond to the many sights and experiences of County Cork. Kiss the Blarney Stone and you may never be lost for words again, this and more is just down the road in your Avis hire car from Cork.

Car rental in Cork has never been easier. Click on "Book a car" above or take a look at Avis car hire at Cork airport to find out where we are located, what services we offer and when we are open.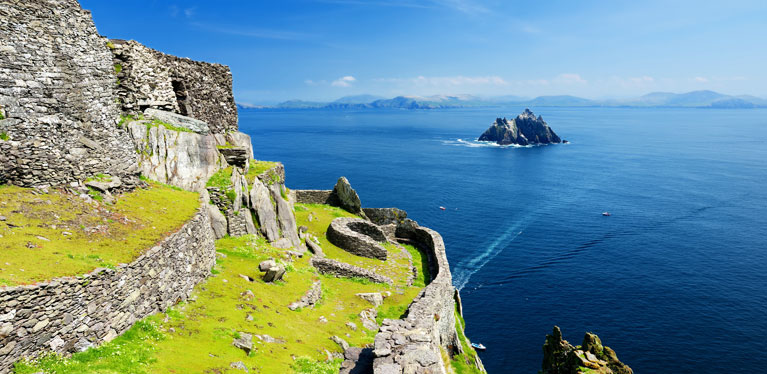 Popular car hire locations in Cork
Cork and beyond: Destinations Features
Exploring Cork with Avis
Cork city centre has some wonderful attractions - the famous university, fabulous shopping opportunities and markets, St. Finbar's Cathedral to name a few - but County Cork is your Oyster. here are a few places to get you started:

Blarney
Visit Blarney, one of the most famous tourist destinations in Ireland, famous for Blarney Castle and the Blarney Stone. As legend would have it, to kiss the stone is to receive the "gift of the gab", that is to say the skill eloquent speaking and flattery.

Cobh
Cobh (formerly Cove, and then Queenstown) is a pretty resort and port situated on the largest island in Cork Harbour, from which 2.5 million people left Ireland in search of a better life between 1845 and 1950, many to the United States of America.

Barryscourt
Barryscourt castle is a 16th century castle that was the seat of the Barry family. Much of the castle remains intact, allowing a facinating glimpse or Ireland's history.

Mizen Head
Mizen Head is the most southerly point in Ireland. To go all the way to the point, walk down the famous 99 steps to the bridge which crosses hust 45 metres above the sea.

West Cork
West Cork is one of the most scenic parts in Ireland. There are lots of towns to visit, and spectacular scenery to enjoy. destinations in the area include, Kinsale, Skibbereen, Glengariff and Castletownbere. You can also visit the splendid Bearhaven Island.
Tips for driving in Cork
Cork is an old city with many narrow two-way streets, like Barrack Street. There may be times when you need to wait for opportunities to pass oncoming traffic on these narrow streets.

Street signs can be few and far between, so including a GPS with your hire car may be worthwhile.

Parking in the street often requires a parking disc to be purchased (look for signs in shop windows). Alternatively you can park in one of the many multi-story car parks that can be found along the river from City Hall in the east to St Finbar's in the west.

The centre of town is situated between two rivers, where the river Lee splits in two. These rivers help you with your bearings, and mean you won't be short on river views as you criss-cross the river.

Cork is popular tourist destination, as well as being home to around half a million inhabitants. Streets like Patrick's Street can be very busy so look out for pedestrians and take care.