Welcome to Avis
Hire a car in the Republic of Ireland
Our car rental desks are easy to find at all major airports across Ireland, and we also have posts in Dublin City Centre and Heuston Station. Whether it's in the capital or elsewhere, our team will be on hand to check you in quickly and efficiently, so you can get on explore Ireland's wild green landscapes and historic sights.
Renowned for the friendliness of its people and its rich culture, with its wealth of folklore and proud literary tradition, Ireland makes for a fascinating and rewarding travel destination. Away from its towns and cities are the plains, mountains and dense abundant grasslands that give Ireland its nickname, "The Emerald Isle", as well as abbeys, castles and World Heritage Sites such as Brú na Bóinne and the Giant's Causeway.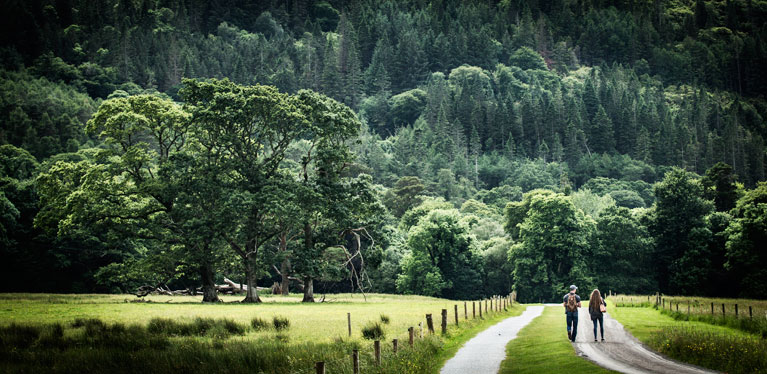 Popular airport locations in Ireland
Book direct for the best Avis car rental experience. Here's what to expect:
Price Promise
You'll always get our best prices when booking on this site, or we'll refund the difference.

Peace of mind vehicle cover
Our Comprehensive Zero-Excess cover product means no need to pay or claim.

VIP Treatment
Go straight to your car at our larger stores. Your keys and paperwork will be waiting.

Free Cancellation
Cancel with no charge up to 24 hours before pick-up, if you 'Pay on Collection'

Speedy collection
Jump the queue with pre-prepared paperwork and your vehicle at the ready.

Member-only benefits
Unlock money-off vouchers, free weekends, upgrades and inclusive additional driver cover at no extra cost.
Great Ireland drives guides
We know being on the open road among picturesque scenery is one of the sweeter things in life, which is why we have created Great Drives guide. The guides will take you on a journey through some of the best driving holidays in Europe.
The Great Drives Guide is more than just a map, it's a visual representation of your drive. The handy map plots your route, and displays the high points of the route. The high points, otherwise known as places of interest, give you a flavour of what to expect at each destination. They will consist of anything from breathtaking scenery to hikes, and even some magnificent man-made wonders. This is where you can stop and take in the beauty, or spend the night and enjoy all the benefits.

See the full list of Avis Drive guides.
Exploring Ireland
Despite its relatively small size, Ireland has a big reputation. In its relative isolation in the North Atlantic, the country has developed a strong and distinct indigenous culture, which is expressed today through traditional music and dance, Gaelic sport and the Irish language. In the field of literature, Ireland's contribution is extensive, and this writing tradition is clear to see in the many monuments, pubs and road names celebrating writers such as James Joyce, George Bernard Shaw and William Butler Yeats.
It's Yeats who gives his name to the area comprising Sligo and parts of Leitrim and Galway. The romantic landscape of Yeats Country, largely untouched by human hands, is home to the serene Glencar Waterfall and Ben Bulben mountain, as well as the high caves where, according to tradition, the lovers Diarmuid and Gráinne took refuge from a vengeful warrior. The Gleniff Horseshoe Drive, a breath-taking 8km loop of single-lane road, lies to the east, deep in the heart of the Dartry Mountains.
Beginning north of Sligo, and running along the entire west coast of Ireland, is the 2,600km Wild Atlantic Way, one of the longest coastal driving routes on Earth. It is a matchless drive. From the Inishowen Peninsula in County Donegal, the route winds down past picturesque villages, rugged seascapes and lush countryside, ending in Kinsale, County Cork, in the south. The narrow roads snake through nine Irish counties where drivers can stop to visit castles, such as Ballynahinch in County Galway, hike in the hillsides or fish in rich waters like those of the Dingle Peninsula.
Equally rewarding experiences can be had on the other side of the country where, south of Dublin, County Wicklow is home to the arresting Glendalough glacial valley. Here, you'll find an ancient monastic settlement and vast blue lakes hidden among hillsides and rocks. It's a far cry from the hustle and bustle of the capital, and a fitting place to spend a few a days in tranquillity.
Elsewhere in Ireland, the mighty Cliffs of Moher and Ring of Kerry remain popular with visitors, as does the jigsaw landscape of The Burren and the Skellig Islands. What's certain is, with its wild and striking landscapes, rich culture and a mild climate that makes it suitable to visit year-round, any time spent in Ireland will be an enriching and satisfying experience.
Hire a car with Avis in Ireland to discover its exquisite natural beauty, traverse its wild coasts and explore its lively towns and villages.
Driving Rules in Ireland
Scotland driving guide
Want a quick guide to the rules of the UK roads? We've unlocked them for your journey.