Welcome to Avis
Find the perfect car rental in Benidorm
Plan your holiday in Benidorm with Avis by your side. This popular resort in Spain enjoys a prime location on the glittering Costa Blanca, located between Valencia and Alicante. Hiring a car with Avis offers up amazing possibilities to explore this region's spectacular beaches and lively attractions to the full.
From the moment you arrive, we've got you covered. Simply choose a date and time and we'll prepare your quality hire car. Whether you fancy a cute compact car or a spacious people carrier for a family holiday, your perfect vehicle awaits.

We'll pack all the extras you need to get the most from your venture – from sat nav and super-fast mobile Wi-Fi, to our tailored range of child seats. From the car you drive, to the service you receive we'll make sure every aspect of your hiring experience is as easy and enjoyable as can be.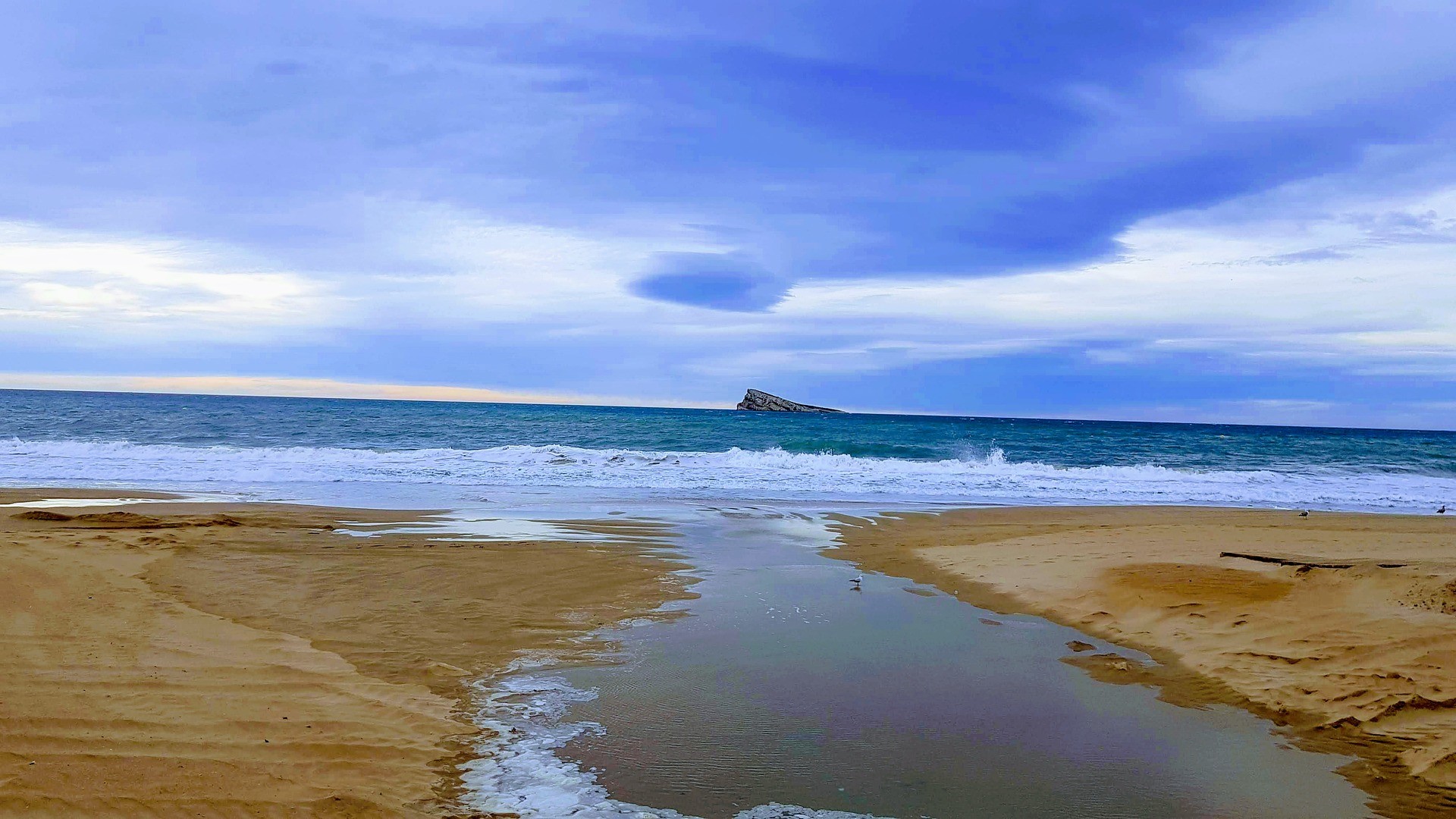 Exploring Benidorm with your hire car
Car hire in Benidorm allows you to cover as much or as little ground as you want while getting the most out of your trip. With its sun-drenched beaches, popular hotels and enticing nightlife, it's no wonder so many flock to this jewel of a resort on Spain's Costa Blanca.
The town is well known for being a beloved tourist destination throughout the seasons, offering beach worshippers glorious days in the Spanish sunshine, water sports, retail therapy and bustling bars and restaurants.
Benidorm's white-washed Old Town is full of charming alleyways and lively plazas lined with traditional tapas bars and restaurants specialising in local cuisine. Explore the historic part of Benidorm or take an excursion to one of the nearby villages of Albir, Altea or Javea.As the sun goes down, head to Calle Esperanto (or Zone 9) and the clubs on Levant beach to take on the city's famous nightlife scene.
Beyond Benidorm - discover Spain
There's nothing like packing up the car for the day and heading out on the open road. Get the most of your holiday in Spain and discover sand, sun and scenery with Avis car hire.
Denia
This historic town on the Costa Blanca is located halfway between Valencia and Alicante, a 40-minute drive from Benidorm. Enjoy spectacular beaches, whitewashed streets and historic landmarks. Foodies are also well-catered for, as Denia is home to a number of top-quality restaurants.
Alicante
Alicante has a little of everything with authentic Spanish restaurants, pristine beaches, stunning architecture and historic sights. Whether you plan to spend the day exploring the area's hidden beaches, getting to know Alicante's Casco Antiguo or delving into the city's tantalising tapas scene, do it in comfort and style with your Avis hire car.
Elche
This Mediterranean oasis is a UNESCO World Heritage Site. The city is renowned for its historic Palm Grove, ancient fortresses and diverse sights that include Arabic baths and Christian basilicas. It is also the home of more than half of all of Spain's shoemakers. If you love shoes, you won't want to miss out on Spain's biggest shoe outlet, Salvador Artesano.
Costa del Azahar
Further north, see wild flamingos, pretty coastal towns, white sandy beaches and hilltop monasteries that run the length of the Costa del Azahar.
Why choose Avis for your Benidorm car hire?
Price Promise
You'll always get our best prices when booking on this site, or we'll refund the difference.

Peace of mind vehicle cover
Our Comprehensive Zero-Excess cover product means no need to pay or claim.

VIP Treatment
Go straight to your car at our larger locations. Your keys and paperwork will be waiting.
Free Cancellation
Cancel with no charge up to 24 hours before pick-up, if you 'Pay on Collection'

Speedy collection
Jump the queue with pre-prepared paperwork and your vehicle at the ready.

Member-only benefits
Unlock money-off vouchers, free weekends, upgrades and inclusive additional driver cover at no extra cost.
Top tips for driving in Spain
We've unlocked Spain's driving rules and regulations for your journey to help keep you safe and avoid the unexpected. Familiarise yourself with our comprehensive guide.
Which Side of the Road?
In Spain, please drive on the right hand side of the road.
Unique Country Driving Laws
Do not use headphones when driving (except hearing aids)
Do not use your mobile phone when driving.
Cyclists have right of way, at all times.
Dipped headlights must be used in poor daylight visibility
Be sure to use indicators at all times, you will be fined if not using indicators when needed.
Speed Limits
For a standard Avis rental vehicle with no trailers:
Urban areas: 31 mph (50 km/h)
Motorways: 74mph (120km/h)
Rural areas: 55 mph (90 km/h)
Unless indicated by road signs.
Child Safety / Seatbelt Laws
It is compulsory for everyone inside the vehicle to wear a seatbelt
Children under 12 and less than 135cm tall must be seated in an appropriate child restraint for their size.
Please note - It is the child's parent / guardian or vehicle renter's responsibility to fit the child seat.

Compulsory Equipment in your Avis rental car
Spare tire
Reflective jacket
Warning triangle
Can a foreigner rent a car in Benidorm, Spain?
To rent a car in Spain, you need to be a minimum of 21 years old, have a valid driver's license and a passport. Non-EU license holders will require an international driving permit.
Can you hire a car in the UK and drive to Bendiorm?
Yes if you rent a car in the UK, you may return it at any of our other rental locations, including in Benidorm. It's important to note that the details of your return must be agreed to before you collect your rental car. If you return a car in a location that is unspecified in your rental contract, a fee will apply.
Can I rent a car in Benidorm without a credit card?
Yes, if you don't have a credit card that you can use to rent a car, we will also accept debit card payment.
What is the official currency in Spain?
The official currency in Spain is the Euro.
What language is mainly spoken in Spain?
Spanish is the official language of Spain.