Welcome to Avis
Opening Times
Monday

07:30 - 21:30

Tuesday

07:30 - 21:30

Wednesday

07:30 - 21:30

Thursday

07:30 - 21:30

Friday

07:30 - 21:30

Saturday

07:30 - 21:30

Sunday

07:30 - 21:30
24-hour drop-off

Rent a car at Jersey Airport with confidence. Full, fee-free cancellation guaranteed
Jersey car hire from Avis is an ideal way to explore the largest of the Channel Islands. Located near the coast of France, this British island paradise offers a relaxing holiday all year round, and motorists can really make the most of its bucolic scenery and relaxing beaches.
Pick up the keys to your rental car from Avis from this hire location and all of Jersey is yours. With the independence and freedom to drive wherever you choose, a rental allows you to see as much of Jersey as you like, at your own pace.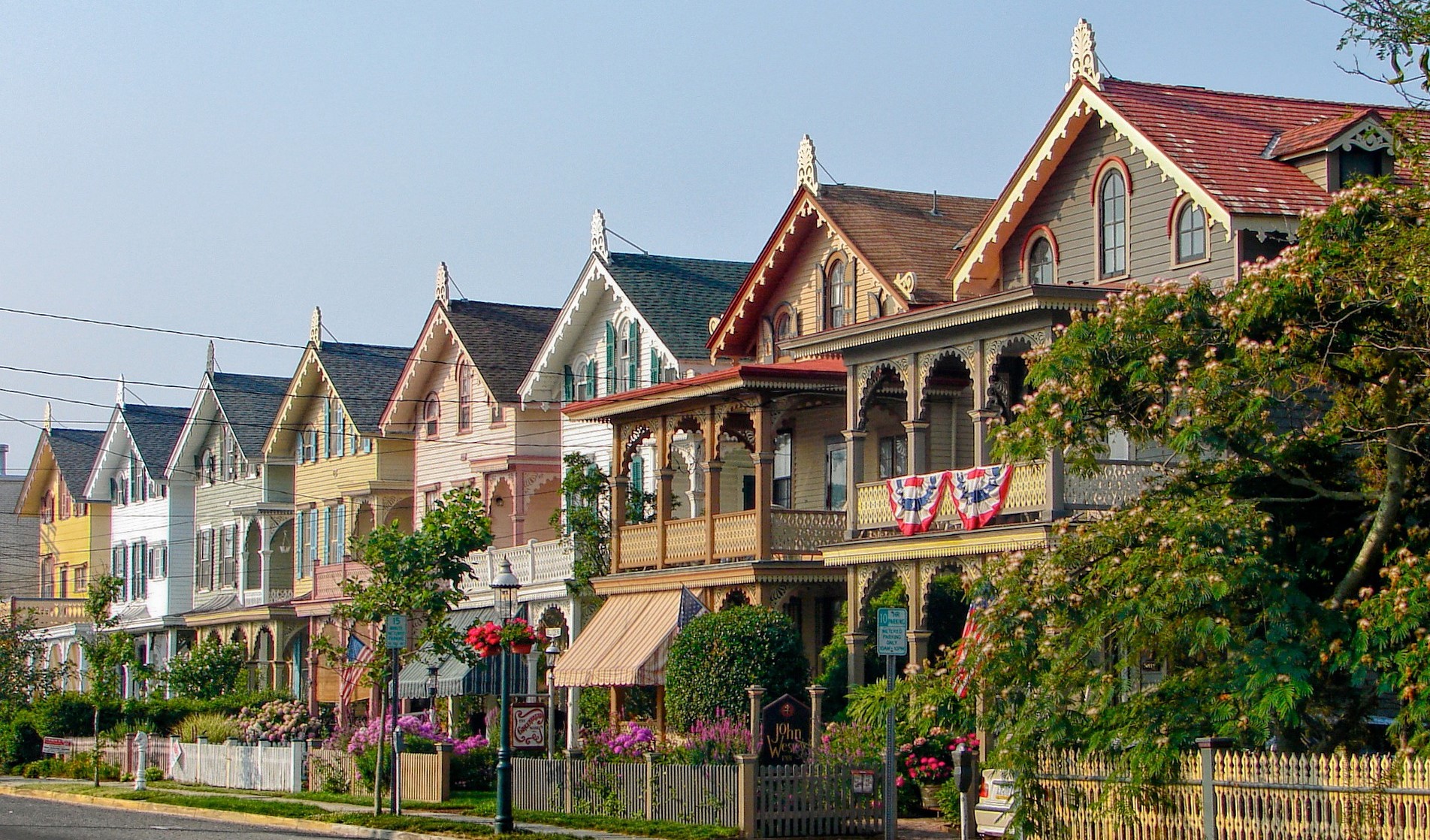 Top car hire locations around Jersey Airport
Discover cars to rent at Jersey Airport
Whatever the purpose of your visit or the size of your group, Jersey Airport car hire from Avis will have the right vehicle for you. We've got practicality, performance and comfort all covered, so you can enjoy your car as much as possible. We can provide anything from a compact city car to a 7-seater family SUV – get in touch for more information about the exact models that are available.
Plan your journey from Jersey Airport
From Jersey Airport Shuttle (via the A2 and A12) you're just a 10-minute drive from the island's capital, St Helier. It's the busiest town on the island and the perfect place to start your Jersey road trip. The Visitor Services Centre in Liberation Square is where you can pick up leaflets, maps and chat to staff about recommended attractions.

St Helier is also the main retail centre on the island, boasting a modern shopping centre and numerous cafes, restaurants and bars. The Central Market, established around 1882, is well worth visiting. Here you'll find fresh local produce and flowers, as well as local delicacies like black butter – a rich apple preserve that originated in the 1600s when the island was covered in orchards.

If you're looking for a cultural day out, Jersey Museum is an interesting and fun way to learn about the island's history. There are a variety of things to see and do, with highlights including a carefully restored merchant's house with gas lighting.

Elizabeth Castle is another must-see. Built on a small islet in St Aubin's Bay, it's accessible on foot at low tide or via ferry. Visitors can enjoy a midday parade, cannon firing and stunning views from the top of the battlements. Drop off your car at numerous public car parks nearby, including locations in Patriot Street, the Esplanade and along the waterfront.

Enjoy the delights of St Helier and Jersey in the comfort of your Avis hire car.
Top tips for driving in Jersey
Which side of the road?
In Jersey, please drive on the left side of the road.

Country driving laws
Mobile phones may only be used with a headset or hands-free device
There is a congestion charge payable when driving in London
Use the outside lane to overtake on motorways and dual carriageways
Zebra crossings (black and white stripes on the road) give pedestrians right of way to cross the road

Speed Limits
All speed signs will be in mph.

For a standard Avis rental vehicle with no trailers:
Urban and rural areas: 40 mph (48 km/h)
Unless indicated by road signs.

Child safety / Seatbelt laws
It is compulsory for the driver and all passengers to wear a seatbelt
Children aged under 12 or less than 135 cm tall must be seated in an appropriate child restraint for their size

Please note - It is the child's parent/guardian or vehicle renter's responsibility to fit the child seat.

This road rules information is for provided for general guidance only. We endeavour to keep the information up to date and accurate, but any reliance you place on this information is at your own risk.
Beyond Jersey with your hire car
Jersey is a beautiful island with stunning beaches, historic towns and a variety of castles, monuments and museums. From the hustle and bustle of St Helier in the south, to the rugged beauty of the north coast, this island of contrasts offers a variety of active, natural and cultural pursuits.

Book your car from this hire location and plan a road trip in style.

Jersey Wetland Centre
From Jersey Airport Shuttle, it's just a 10-minute drive (via Mont du Jubilé) to the Jersey Wetland Centre. With 16 viewing windows, the centre provides a unique opportunity to watch an array of wildlife, including ducks, geese and waders, in their natural environments. It's a great day out for all the family and there's a free public car park across the road.

The Val De La Mare Arboretum
This arboretum was originally created in 1975 by the Moores family as a tribute to their son. Hundreds of seeds were sourced from around the world to create a delightful place where visitors can discover a variety of rare trees. Over the years, funding declined and the immense storms of 1987 also took their toll. However, in 2012 Jersey Trees for Life took on the project and the area has been regenerated. With 300 surviving specimens, including a giant Redwood, this is definitely worth a look.

Mont Orgueil Castle
Around a 30-minute drive from Jersey Airport Shuttle (via the A2), or a 15-minute drive from St Helier, is Mont Orgueil Castle. Its fortifications protected the island from French invasion for over 600 years. It's now a popular sightseeing attraction offering a wealth of hidden treasures, winding staircases and imposing towers to explore.

It's easy to enjoy the attractions of St Helier and the rest of Jersey when you hire an Avis car. All you have to do is drive.
Why choose Avis for your Jersey Airport car hire?
Fully flexible
Enjoy fee-free flexible booking with full cash refunds and no vouchers.

Savings on coverage
When you choose Avis Inclusive you can experience total peace of mind with no extras or surprises. Pay one upfront price for free Roadside Assistance Plus and 25% discount on comprehensive zero-excess cover.

Loyalty benefits
Join our free loyalty programme Avis Preferred, and benefit from priority service, discounts and more.
Safety first
From our well-maintained fleet to protecting your data, we take safety seriously. That's why we've partnered with Dettol® to ensure both hygienic rental locations and thoroughly cleaned vehicles.

Faster collection
Save time at the counter by registering your details in advance with our simple and free QuickPass. You could be on the road sooner than you think.

VIP treatment
Get priority counter service on collection with Avis Preferred. At our larger locations you can use our Avis app to go straight to your car where the keys will be waiting for you.
Jersey Airport car rental FAQs
How much does it cost to hire a car in Jersey?
Whether you are looking for a hire car for business or pleasure, Avis has something to suit all needs. Choose from a wide range of cars, SUVs and vans, and benefit from the latest online deals. You'll get our best prices when booking on our website.
Is Jersey part of the UK?
Though it's located very near to the coast of France, Jersey belongs to the British Isles. It's technically independent from the United Kingdom, but it does come under the protection of the sovereignty of Great Britain.
Is Jersey an easy place to drive around?
Traffic on the island is usually pretty manageable, but its many narrow, twisty country lanes can present a challenge to motorists. Accidents are surprisingly common, despite the low speed limit. Ensure that you drive carefully and read the road rules fully before you arrive.