Welcome to Avis

Hire the ideal car for your next trip to Morocco
Known for its magical ancient cities and endless deserts, vibrant Morocco is ideal to be explored by car. Scroll down to explore our top car rental locations in Morocco and select where you'd like to collect and return your hire car.

Where would you like to start your car rental adventure in Morocco? Ever heard of Meknes? It's a laid-back version of Marrakesh with everything you would expect from an imperial city. If you prefer to get away from all hustle and bustle, we suggest heading towards the idyllic Atlantic coastal village of Essaouira or north towards Chefchaouen where you'll discover an abundance of creativity amidst the scenic surroundings. If it's an exciting drive you're looking for then you should head to Dades Valley. Now that's a drive you're not likely to forget.

Our one-way car hire service is great if you're looking to go from A to B without returning to your original destination. Simply click the button below to let us know where and when your journey starts.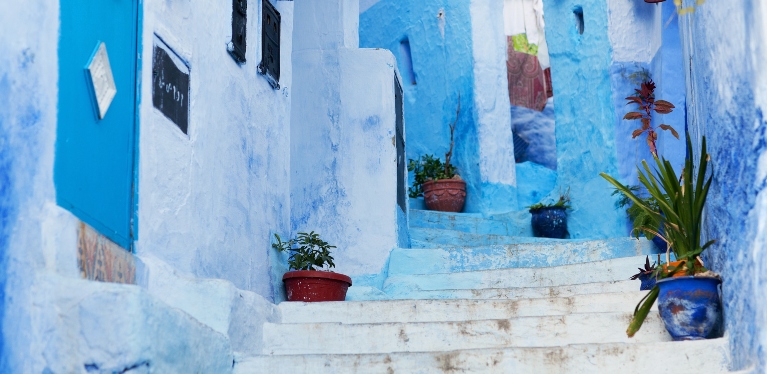 Why choose Avis for your Morocco car hire?
Fully flexible
Enjoy fee-free flexible booking with full cash refunds and no vouchers.

Savings on coverage
When you choose Avis Inclusive you can experience total peace of mind with no extras or surprises. Pay one upfront price for free Roadside Assistance Plus and 25% discount on comprehensive zero-excess cover.

Loyalty benefits
Join our free loyalty programme Avis Preferred, and benefit from priority service, discounts and more.
Safety first
From our well-maintained fleet to protecting your data, we take safety seriously. That's why we've partnered with Dettol® to ensure both hygienic rental locations and thoroughly cleaned vehicles.

Faster collection
Save time at the counter by registering your details in advance with our simple and free QuickPass. You could be on the road sooner than you think.

VIP treatment
Get priority counter service on collection with Avis Preferred. At our larger locations you can use our Avis app to go straight to your car where the keys will be waiting for you.
Your car hire journey in Morocco begins now
Overlooking the Mediterranean Sea to the north and the Atlantic Ocean to the west, Morocco is a popular choice with tourists who rent a car to explore the country's coast, culture, and history. A gateway to Africa and a country of vibrant diversity, Morocco is home to imposing mountain ranges, ancient cities and endless deserts. Whether you're heading to the Saharan dunes, the bustling medina of Marrakesh or the walled port city of Essaouira, Avis car rental services in Morocco have you covered.
As soon as you arrive in Morocco, Avis will ensure your every car hire need is met. Whether you're looking for a two-seater convertible or a state-of-the-art SUV, we have the perfect vehicle to complement your holiday.

Any extras you need—from a sat nav to child seats—we can easily arrange, removing any stress so you can start enjoying your trip as soon as possible . What's more, our one way car hire is particularly helpful if you don't want to drive back to where you started

Choose a date and time and let us do the rest. For extra benefits, don't forget to sign up for Avis Preferred loyalty benefits.
Best self-drive destinations in Morocco
With a coast by the Atlantic Ocean that reaches past the Strait of Gibraltar into the Mediterranean Sea, Morocco is bordered by Spain to the north, Algeria to the east, and Western Sahara to the south. The country's Mediterranean climate makes it an inviting destination for tourists from around the globe, as do the lush forests, spectacular mountain ranges and mystical deserts.
Marrakesh
Something of a sensory overload, but Marrakesh is a must when you rent a car in Morocco. A melting pot of artisanal craftwork, Islamic architecture, souq shopping and lip-smacking cuisine, the fourth largest city in the country will intoxicate you from the outset. Like many Moroccan cities, Marrakesh comprises an old fortified city packed with vendors and their stalls that make up the medina. The one in Marrakesh is extra-special however, and has been recognised as a UNESCO World Heritage Site. The epicentre is the main square of Djemaa El Fna, where it's a party every night—expect anything from acrobats to snake charmers.
Fez
Located to the northeast of Atlas Mountains, Fez is the second largest city in Morocco after Casablanca. The city is largely made up of two old medina quarters, Fes el Bali and Fes Jdid, and the contemporary urban area of Ville Nouvelle which was built during the French colonial era. Listed as a World Heritage Site, the medina of Fez is believed to be one of the world's largest urban pedestrian zones and the city is also home to Chouara Tannery from the 11th century—one of the oldest in the world. A cultural and spiritual city which beguiles visitors, Fez is a wonderful place to explore and feel completely transported.
Essaouira
For coastal serenity head to the bewitching city of Essaouira in the western Moroccan region of Meṛṛakec-Asfi, on the Atlantic coast. Protected by a natural bay, you'll find a broad sandy beach here which extends from the harbour south of Essaourira. Renowned as a water sports haven, the area is swiftly becoming one of the best locations in Morocco for surfing, windsurfing and kitesurfing. If water sports aren't really your thing then medina is home to a wide variety of small arts and crafts businesses making it a lovely place to while away an afternoon. A host of quality hotels, restaurants and cafes make Essaouria a delightful place to experience when renting a car in Morocco.

Our focus at Avis is to ensure that every single aspect of your car rental experience in Morocco is as stress-free and pleasant as it possibly can be.
Your top car rental locations in Morocco