Welcome to Avis
Car Hire on Fuerteventura
Rent a car on Fuerteventura
Our car rental services are conveniently located at Fuerteventura Airport, the ferry port in Corralejo and various other points across the island, making exploring the second largest of the perennially sunny Canary Islands a pleasure with Avis.
Owing to its well-maintained network of scenic roads, hiring a car is the most accessible and enjoyable way to explore Fuerteventura's geographical treasures. From burnt-red lavascapes and 350km of sublime azure-fringed coastline to villages soaked in history, the island is a pleasure to breeze around, and a hire car grants precious access to its more secluded areas.
Wherever you rent a car on Fuerteventura, our efficient teams will ensure you can get on to enjoy the island's balmy weather, boundless bays and idyllic beaches as promptly as possible after your arrival. And with a 24-hour drop off facility at the airport, your departure will be just as easy.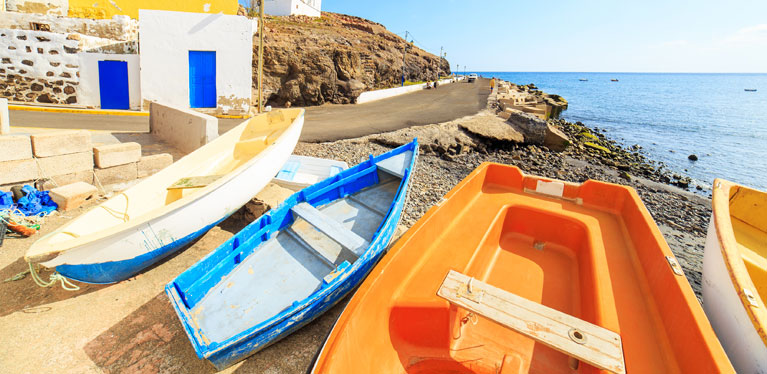 Book direct for the best Avis car rental experience. Here's what to expect:
Price Promise
You'll always get our best prices when booking on this site, or we'll refund the difference.

Peace of mind vehicle cover
Our Comprehensive Zero-Excess cover product means no need to pay or claim.

VIP Treatment
Go straight to your car at our larger stores. Your keys and paperwork will be waiting.

Free Cancellation
Cancel with no charge up to 24 hours before pick-up, if you 'Pay on Collection'

Speedy collection
Jump the queue with pre-prepared paperwork and your vehicle at the ready.

Member-only benefits
Unlock money-off vouchers, free weekends, upgrades and inclusive additional driver cover at no extra cost.
Popular car hire locations in Fuerteventura
Where to in Fuerteventura?
Flanking the north coast of Africa, the island's earliest inhabitants were conquered by Spanish and Portuguese excursions at the turn of the 14th century. Moorish and European traders followed, contributing to Fuerteventura's unique mixture of European and North African culture.
Capital Puerto del Rosario is a quick drive from the international airport and a stone's throw from the ferry dock, making this typical Canarias city the initial gateway to the golden playas and sand-swept coves favoured by locals in-the-know. The capital since 1860, Puerto del Rosario offers a window into the island's past, with charming narrow streets and white-washed houses curled around the harbour.
An hour outside the popular tourist resort of Corralejo is the island's former capital, Betancuria. It accommodated the French-ruled Kingdom of the Canary Islands during the 15th century. Those fascinated by this era of conquest will discover a town steeped in history, with the white turret of its Parish of Santa María de Betancuria piercing Fuerteventura's cerulean skies.
The nearby town of Antigua also houses spectacular remnants of the island's bygone settlers. Here you'll discover the oldest living quarters on the island, and any tour of Fuerteventura's historic architecture warrants a visit to the stately home-turned-art gallery of Casa de los Coroneles in La Oliva.
Despite its rich culture and history, nature is Fuerteventura's real draw card, with whales, dolphins, marlin and turtles a common sight off the Atlantic coast. The quiet sandy stretches across Costa Calma in the south are a good vantage point. Morro Jable and Tarajalejo are both excellent beaches for swimming, sunbathing and fishing, while thrill-seekers can paddle out in a kayak or sharpen their windsurfing skills. Looking to embark on a challenging hike or scenic drive? Jandía Natural Park contains the island's highest peak, La Zarza.
Fuerteventura's hearty kitchens commonly serve papas arrugadas (boiled new potatoes) served with a garlicky mojo, fresh mussels and goat-based stews. There's no better time to sample these dishes than during one of the many festivals and celebrations throughout the year. Carnival during February and March is the liveliest, when its colourful parades and galas are in full swing.
With a fantastic climate, varied landscape and so much to see, make the most of the entire island when you hire a car in Fuerteventura with Avis.
Spanish road rules
Book now to unlock the world.
Country driving laws
Mobile phones may not be used at all whilst driving
Do not use headphones when driving (except hearing aids)
Dipped headlights must be used in poor daylight visibility
Always use indicators, you will be fined for not using indicators when needed
Cyclists have right of way, at all times

Speed limits

All speed signs will be in km/h. For a standard Avis rental vehicle with no trailers: Urban areas:
50 km/h (31 mph)
Rural areas: 90 km/h (55 mph)
Motorways: 120km/h (74mph)

Unless indicated by road signs.

Child safety / Seatbelt laws
It is compulsory for the driver and all passengers to wear a seatbelt
Children aged under 12 and less than 135cm tall must be seated in an appropriate child restraint for their size
Children aged under 12 are not allowed to sit in the front seat

Please note - it is the child's parent/guardian or vehicle renter's responsibility to fit the child seat.

This road rules information is for provided for general guidance only. We endeavour to keep the information up to date and accurate, but any reliance you place on this information is at your own risk.