Welcome to Avis

Car hire in New Zealand
Create your own road movie in the land of the long white cloud
From the dramatic snow-capped mountains to the plunging blue fjords, New Zealand is truly cinematic. So much so, it's one of the world's most popular film locations. Let Avis give you a starring role with our nationwide car rental service.

Scroll down to discover our top New Zealand car rental locations, and pinpoint the best spot to collect and return your hire car. Alternatively, click the button below to let us know where and when you'd like begin your journey.
Book now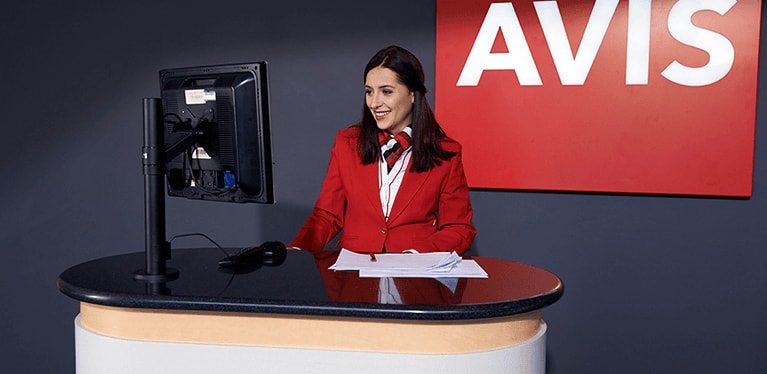 Popular car hire locations in New Zealand
Popular city car hire locations in New Zealand
Avis car hire in New Zealand
In a country this beautiful and with such a great road network, driving is always a pleasure. Wherever you start or finish your trip, you'll find at least one of our car rental locations nearby. There's always a wide range of vehicles to choose from, including urban runabouts, luxury saloons, people carriers and SUVs. You'll also find our full range of car hire services: Avis Preferred, out-of-hours return and breakdown assistance. Optional extras include child seats, satellite navigation, ski racks and snow chains.
Going on location in 'Godzone'
The world's best kept secret

Or at least it used to be. The Polynesians first set foot on these islands just 700 years ago. The Dutch, who followed in 1642, gave them the name 'Nova Zeelandia'. The first British expedition found a home from home with the exotic addition of Alpine mountains, Norwegian-style fjords and the volcanic geology of Iceland.

Today's New Zealanders are eager to share their paradise. Visitors are greeted with a warm welcome and find the hospitality second to none. From hunting and fishing to water sports and snow, this is one great adventure playground.
Car hire North and South
North Island: hot mud, cool cities

Most visitors start in Auckland, towards the northern end of North Island. Built on a pockmarked volcanic landscape perforated by the sea, it's the country's largest and most cosmopolitan city. From here, head north to the Bay of Islands for exceptional fishing and sailing. Alternatively, travel south to 'Sulphur City', the steamy Rotorua, with its Maori culture and boiling mud.

At the heart of North Island are the great Lake Taupo and the Tongariro National Park, where you can see three magnificent active volcanoes. There is also excellent skiing in season. Raglan in the west is a surfer's paradise, or go east for the exceptional wines and art deco style of Napier. In February, the town steps back in time for 'Art Deco Weekend'. There's dancing in the street, vintage car exhibitions and jazz concerts aplenty.

On the southern tip is the national capital, the 'Windy City' of Wellington. Set in a natural harbour and ringed by hills, it offers culture, clubbing and excellent cuisine.


South Island: warm welcomes, icy peaks

Take the ferry to Picton, at the head of South Island, and drive on to Nelson with its incredible coastal and mountain scenery. The nearby Abel Tasman National Park is famous for its coastal track.

The Southern Alps run the length of South Island and there's beautiful driving on either side. Mid-way down the west coast are three must-see attractions: Punakaiki Rocks and the nearby Franz Josef and Fox glaciers. You might also catch a glimpse of the towering Mount Cook, the tallest mountain in New Zealand. Queenstown is the extreme-sports capital and a popular stop en route to the stunning Milford Sound.

Over on the east coast, head to Blenheim for wines and Kaikoura for whale watching. Christchurch has an English character and a fabulous Antarctic Centre. From January to March, the town is home to the 'SummerTimes' festival featuring concerts and fireworks. Further down in Dunedin, visit the Otago Peninsula albatross and penguin colonies. Off the southern tip of South Island is Stewart Island, where you can see the kiwi bird in its natural habitat.