Welcome to Avis
Find car hire in Gothenburg
Gothenburg is the second largest city in Sweden, located on the west coast of the country. Besides the fishing boats in the harbour, Gothenburg features neoclassical architecture, which dominates the streets, and winding canals.

Art lovers will want to head to the Konstmuseum , where you can find works of art by artists including Larsson, Edvard Munch , Picasso, Monet, and Rembrandt.
In Gothenburg there is plenty for you to discover. With an Avis rental car you can easily explore the entirety of the city. Avis car hire is available in 9 locations in Gothenburg.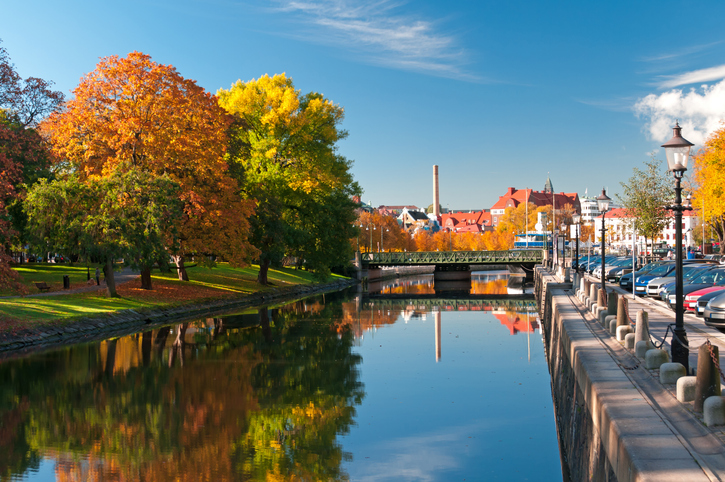 Attractions in Gothenburg
Gothenburg is a charming town that has many attractions on offer. In addition to the Liseberg amusement park, you can visit the Universeum and there is also the botanical garden and the castle park where you will find a rose garden and palm house. This park is known as the "green lung" of the city, and is located near the city centre.

Next, explore the 'archipelago' of Gothenburg - which makes up more than 20 islands. Not far from the town centre you can explore quaint villages, breathtaking nature and beaches. At the northern part of the archipelago, you can drive your rental car and take a ferry to Lilla Varholmen and Hisingen.
Shopping and Fika in Gothenburg
Haga, one of the oldest neighborhoods in Gothenburg, is packed with cafés and shops. In the pedestrian area of Haga Nygata, there are well-preserved wooden buildings. In these you will find shops selling decorations, antiques and much more.

After your shopping, do as the Swedish do and 'make a Fika' – which means to take a coffee break, usually with pastries.

With a rental car from Avis you can relax, then enjoy and explore Gothenburg and its surroundings. Simply book online and pick up your vehicle from one of our Avis car hire locations.