Welcome to Avis
Paris Roissy Cdg Terminal2 E/f

Roissy En France
95711

Opening Times
Monday

06:00 - 23:59

Tuesday

06:00 - 23:59

Wednesday

06:00 - 23:59

Thursday

06:00 - 23:59

Friday

06:00 - 23:59

Saturday

06:00 - 23:00

Sunday

06:00 - 23:59
24-hour drop-off

Rent a car at Paris Charles de Gaulle Airport
Our Charles de Gaulle Airport car rental services can be found in every terminal, so you can collect your rental vehicle as soon as you land in the north of France. Our office hours are 5am and 11.59pm. If you wish to check in outside these hours, please let us know in advance and we will arrange it for you.
More than 69 million passengers pass through Paris Charles de Gaulle Airport annually en route to the romantic French capital as well as the scenic gardens and opulent châteaux on Paris' boundaries. Rent a car for an easy drive to the grand Baroque Palace of Versailles and the tranquil countryside of Oise-Pays de France.
All car rental drop-off points at Charles de Gaulle Airport are open 24 hours a day and located near the departure halls, ensuring your trip ends as smoothly as it began. We offer flexible one-way options, so you can return your vehicle to a different destination at the end of your trip.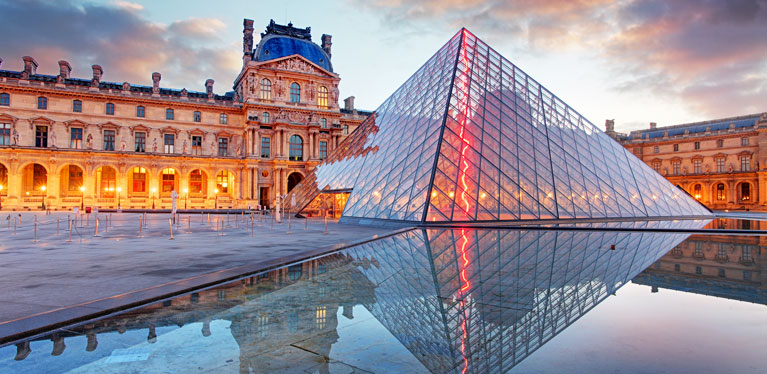 Why choose Avis for your Paris Charles De Gaulle Airport car hire?
Fully flexible
Enjoy fee-free flexible booking with full cash refunds and no vouchers.

Savings on coverage
When you choose Avis Inclusive you can experience total peace of mind with no extras or surprises. Pay one upfront price for free Roadside Assistance Plus and 25% discount on comprehensive zero-excess cover.

Loyalty benefits
Join our free loyalty programme Avis Preferred, and benefit from priority service, discounts and more.
Safety first
From our well-maintained fleet to protecting your data, we take safety seriously. That's why we've partnered with Dettol® to ensure both hygienic rental locations and thoroughly cleaned vehicles.

Faster collection
Save time at the counter by registering your details in advance with our simple and free QuickPass. You could be on the road sooner than you think.

VIP treatment
Get priority counter service on collection with Avis Preferred. At our larger locations you can use our Avis app to go straight to your car where the keys will be waiting for you.
Popular car hire locations in Paris
Exploring Paris
Just 26km to the northeast of Paris, join the well-signposted and impeccably maintained A1 Motorway to reach La Ville Lumière (so nicknamed because it was one of Europe's first cities to adopt street lighting) in under 50 minutes. The piercing Eiffel Tower, celebratory Arc de Triomphe and imposing turrets of Notre Dame Cathedral dominate the city's striking skyline.
The capital's roots can be traced back to 250 BC, when the Celtic Parisii tribe settled on the Île de la Cité, one of the islands in the Seine. The city went on to birth Gothic architecture, and was the throne of the Enlightenment's intellectual boom in the 18th century. It was in the 19th-century Napoleonic era that many of Paris' signature monuments and boulevards were established.
A hub of world-famous museums and galleries—ranging from the 18th-century Musée du Louvre and Musée d'Orsay to the modernist Centre Georges Pompidou—Paris is not short on culture. Among its 20 arrondissements—of which bohemian Montmartre and the brainy Quartier Latin are popular stop-offs—Paris is revered for its chic fashion, romantic architecture and, of course, incredible food. Indulge in the lofty designer boutiques sprinkled along the Rue du Faubourg Saint-Honoré, chased with a meal at one of the French capital's more than 70 Michelin-starred restaurants.
Beyond Paris
Interested in exploring more historic architecture? Half an hour from Charles de Gaulle Airport, skirting Paris' periphery, the medieval Basilique Cathédral de Saint-Denis is one of the oldest examples of Gothic architecture, completed in 1144. Further-flung sights include the grandiose Palace of Versailles and the tranquil town of Giverny, whose gardens were Claude Monet's muse.
Leave behind the bright lights of the city and voyage into the charming Oise-Pays de France. The park offers around 150,000 acres of verdant hiking turf. Oenophiles will appreciate the rolling vineyards of Champagne an hour's drive from the capital.
A multitude of stunning north French communes, coastal villages and mountainous regions are within striking distance when you hire a car with Avis from Charles de Gaulle Airport. Don't miss Normandy's cobble-paved capital Rouen or harbourside Le Havre.
Driving rules in France
Which side of the road?
In France, please drive on the right side of the road.

Country driving laws
Mobile phones may only be used with a hands-free device. Do not use headphones or earpieces
In towns and rural areas, on minor roads and where there is no clear indication of right of way, it may be prudent to give way to traffic coming from the right ("priorité a droite")
Bus lanes are reserved exclusively for buses, taxis and bicycles
It is recommended that drivers use dipped headlights at all times

Speed limits

All speed signs will be in km/h.

For a standard Avis rental vehicle with no trailer:
Urban areas: 50 km/h (31 mph)
Rural areas: 80 km/h (50 mph)
4-lane expressways (rural areas): 110 km/h (68 mph)
Motorways: 130 km/h (80 mph)

Unless indicated by road signs.

Be aware of changes to speed limits displayed on road signs due to adverse weather conditions

Child safety / Seatbelt laws
It is compulsory for the driver and all passengers to wear a seatbelt
Children aged under 10 and weighing less than 36kg must be seated in appropriate child restraint
Children weighing up to 9 kg must travel in a rear-facing car seat, in the back of the car only

Please note - It is the child's parent / guardian or vehicle renter's responsibility to fit the child seat.

This road rules information is for provided for general guidance only. We endeavour to keep the information up to date and accurate, but any reliance you place on this information is at your own risk.