Welcome to Avis
Rent a car in Porto
Our Porto car rental desks can be found across the vibrant Portuguese city. Find us as soon as you land at Francisco Sá Carneiro Airport as well as at Campanhã and São Bento train stations. Wherever you decide to check in, our efficient teams are waiting to check you in so you can get on and enjoy your trip.

Porto is famously a major point of access to the Douro Valley. Hire a car to traverse the leafy wine country that sprawls out beyond the city, renowned across the globe for the fine port it produces. Prefer beaches to vineyards? Head to out-of-the-way bays or take a road trip along the coast to Portugal's scenic sandy south. With our flexible return options, there's no need to return your hire car to Porto. You can drop it off at one of our offices elsewhere in Portugal or Europe at the end of your trip.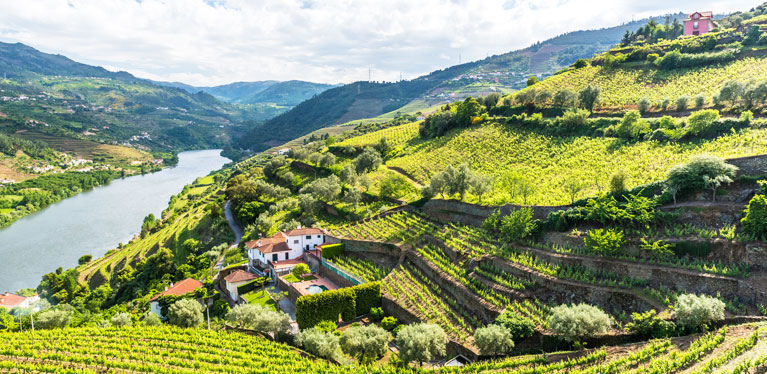 Price Promise
You'll always get our best prices when booking on this site, or we'll refund the difference.

Free Cancellation
Cancel with no charge up to 24 hours before pick-up, if you 'Pay on Collection'

Peace of mind vehicle cover
Our Comprehensive Zero-Excess cover product means no need to pay or claim.

Speedy collection
Jump the queue with pre-prepared paperwork and your vehicle at the ready.

VIP Treatment
Go straight to your car at our larger stores. Your keys and paperwork will be waiting.

Member-only benefits
Unlock money-off vouchers, free weekends, upgrades and inclusive additional driver cover at no extra cost.
Your top rental locations in Porto
Plan your journey from Porto
One of the most charming coastal towns in the world, Porto is famed for its bridges, port wine production and its Baroque architecture.

Porto is located on the hills overlooking the Rio Douro estuary. You'll get great views of the city from one of its six bridges, Dom Luís Bridge is particularly recommended.

Don't miss the historic centre is the Ribeira district, a UNESCO World Heritage Site.

Porto is also known for its ancient churches and cathedrals, such as Sé Catedral and the Church of São Francisco, as well as modern architectural wonders such as the Casa da Música and the Serralves Museum.

Road trips from Porto
Porto to Coimbra
90 minutes from Porto lies one of the oldest university towns in Europe, the riverside town of Coimbra.

Head into town and you'll be greeted its two beautiful cathedrals; the 'new' cathedral built in the Baroque fashion and the 'old' cathedral, which is more Romanesque in style.

You'll feel the influence of the university in Coimbra, whatever time of year you visit. The city offers a real taste of Portuguese academia, with its busy cafes, vibrant bars and political graffiti on student dwellings.

Porto to Caminha
Just over an hours' drive from Porto is the sleepy riverside town of Caminha, one of the most beautiful and scenic towns in Portugal.

There's so much to see and do once you arrive in Caminha, we'd recommend starting with the main square where you'll get a real taste of the old town. Visit the Misericórdia church, with its stunning ornate interior and the Casa dos Pitas, a 17th century house, built in the late Manueline style.

If you're seeking something a little more active then head to the beach, where you can take part in all sorts of water-based activities, including boating and windsurfing.

Porto to the Douro Valley
The Douro Valley is one of the most breath-taking and majestic drives in the whole of Portugal.

The valley is famed for its wine production but there's so much more to see on this route. Follow the river and you'll see the vineyards, as well as towns and villages offering a true taste of Portuguese life and culture.