Welcome to Avis

Car Hire Stockholm
Stockholm is the capital of Sweden, where Mälaren and the Baltic Sea meet. It is made up of 14 islands, connected by bridges. It is Sweden's political, cultural and financial centre.

With Avis Car Rental, you can easily and conveniently explore Stockholm and the surrounding area and experience all it has to offer.

You'll find Avis rental stations at each of the three airports serving Stockholm - Arlanda, Bromma and Skavsta Airport. Your continued journey from the airport is easy with an Avis rental car.

We have Avis rental stations around Stockholm central district, at the airport and also outside the city.
Book now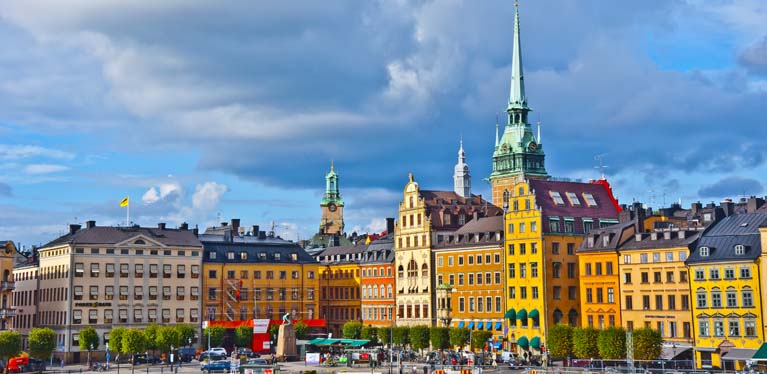 Rent a car in Stockholm
If you're flying into Stockholm, you can rent a car at one of our rental offices at Arlanda Airport, Bromma Airport or Nyköping / Stockholm Skavsta Airport. With Avis car hire, you can quickly be on the road to your next destination.
Stockholm is a popular shopping city. Visitors head to NK on Hamngatan and Åhléns City near Sergel's square. If you are looking for smaller boutiques, we can recommend Södermalm, for high fashion, vintage, decor and much more.
Had enough of shopping? Head to the island of Djurgården in your rental car for a walk , Gröna Lund amusement park, Skansen open-air museum and zoo, the Abba Museum, the Nordic Museum or Rosendal Castle and Rosendal Garden. Or explore further afield by heading to Sigtuna or Mariefred.
Stockholm is extremely important to Swedish industry and commerce and if you are here on a business trip ,renting a car can be the most convenient way to travel.
The largest private employers include companies such as Ericsson, Swedbank, Manpower, Securitas, IBM and Telia Sonera. Stockholm is also a popular city for conferences, with the Stockholm Stock Exchange fair in Älvsjö and the newly built Stockholm Waterfront Congress Center at the Klarabergsviaduct, opposite Avis Car Rental.
Stockholm and beyond: Destination Features
Your top rental locations in Stockholm